All About VoIP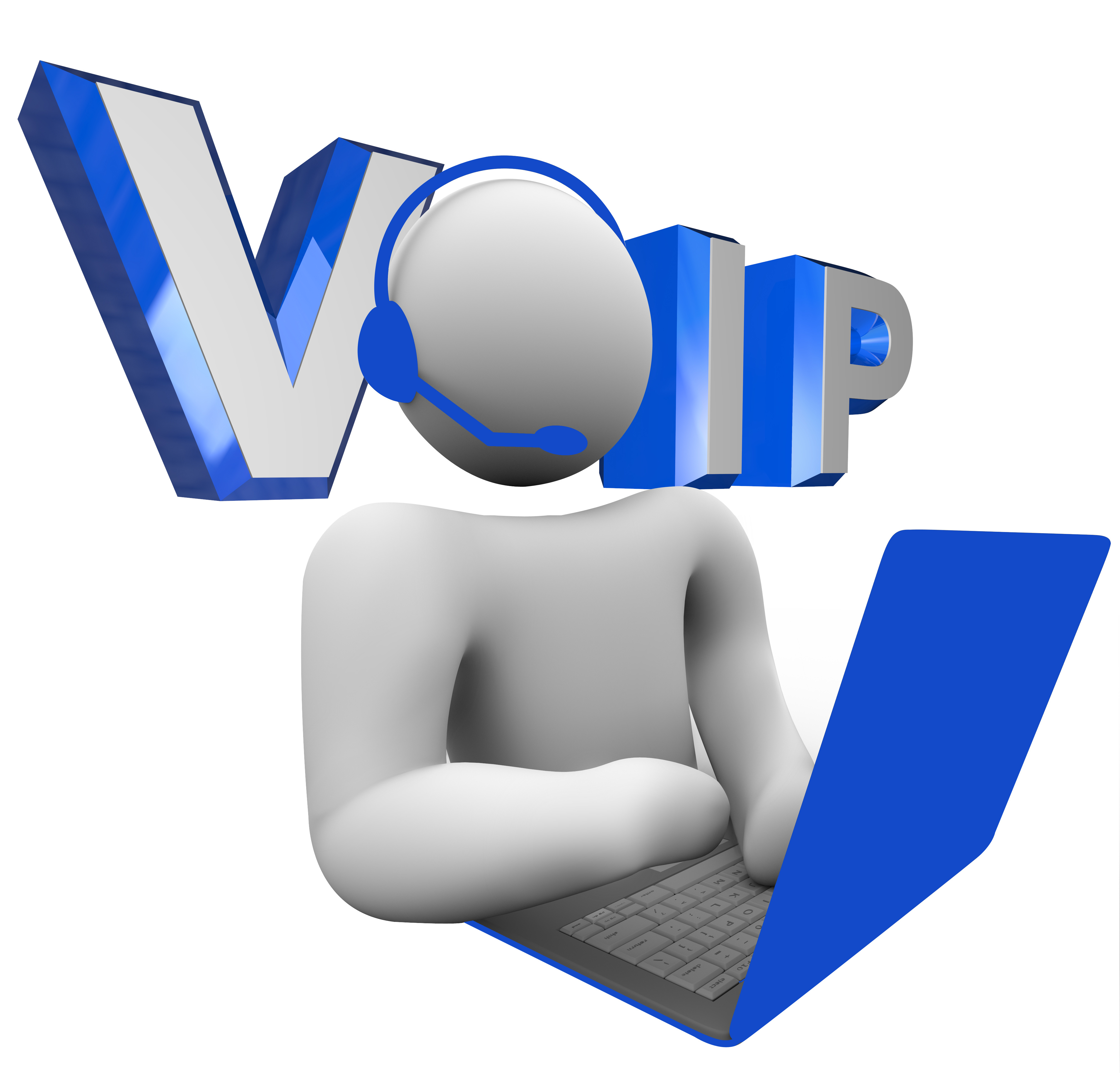 Voice-over-Internet Protocol (VoIP) is a technology which enables transfer of voice over the Internet and similarly structured computer networks in real time. VoIP is the base for modern digital telephony systems. It is based on redundant hardware and requires little effort to set up and manage in comparison to classic landline or mobile telephony networks. VoIP relies entirely on the existing computer network infrastructure most businesses already have.
Basically, most VoIP networks can be used with a connected computer with a headset. The computer needs to have any kind of VoIP enabling the software., and that software can include some of the following:
Communication platforms such as Skype or Viber which enable the use of a VoIP protocol, with the usually free unlimited calling to any other user of the platform worldwide and enable buying credits for calling standard telephony numbers, often at prices much lower than through landlines.
Software phones (softphones). These enable users to make or receive calls via a subscription plan from a VoIP provider. VoIP providers either develop their own apps or recommend downloading third-party software phones. Some softphones enable call conferencing, call routing and VoIP telephony network administration. Such softphones are not usually freeware, unlike basic softphones.
Despite the fact that softphones can be mighty, allowing users to exploit the full potential of a VoIP network, most business environments still prefer having hard communication stuff on the desks of their employees. This is why we have hardware IP phones. Same as softphones, hardware IP phones can vary from light models with just some basic telephony functions to executive models which allow full control over a virtual private branch exchange (PBX) and supervision of whatever happens on the network. Despite they cost money, hardware phones allow an organization to better manage resources and also increase the staff productivity.
Thanks to the resource redundancy and high adaptability, VoIP telephony services are much cheaper for most business users than standard landline or mobile telephony.
Most IP phones are connected directly to the router and don't require a computer to work.
Top tier IP phones usually feature a large touch screen, sometimes a camera for video calling, support more lines and control over a plenty of network features. However, not exact borderline is set between an executive and basic user IP phone, and these definitions depend on the manufacturer.
Speaking of manufacturers of IP telephony hardware, despite it is a relatively new technology, there is already highly competitive market which includes well-known names in telecommunication technologies, such as Panasonic or Cisco, and some special companies which only make IP telephony hardware, such as Yealink and Polycom. Thanks to this, IP phones are not much pricier than standard, analog ones.
Companies who have got a plenty of non-IP phones from existing analog telephony plans, or want to save additionally through buying analog phones, can use analog telephone adapters (ATA) to turn these into useful IP phones. However, an ATA can not provide anything beyond just basic telephony functions and if there are any advanced features available to such users, these would be only available via a computer or smartphone.
Conference phones are specially designed to give the best from conference calls. These are meant to be used in conference or meeting rooms and feature a loudspeaker instead of a handset. In some models, users can plug a headset to perform peer-to-peer calls when no conferencing is needed.
IP phones can be connected to a network device – a router or a PC with an Ethernet cable. These phones are usually corded, though most manufacturers also offer one or two cordless models. Some phones are wireless, i.e. they connect to the network via Wi-Fi. Most users believe wireless connections may affect the call quality at any significant distance, leading to the fact that corded and wired devices still have a major stake in the IP telephony market.
Protocol Basics
Often phones and other hardware used for communication over the Internet comes defined as "SIP device", "IP device" or "VoIP device". These names refer to specific protocols. IP stands for Internet Protocol, which is the core set of standards on which the entire Internet is based. SIP stands for Session Initiation Protocol, and it is a wider set of standards that enables transfer of voice, video, messages and graphics over the Internet. SIP is just an example of application-layer communications protocols. Another example of such protocol is the Skype protocol.
VoIP simply stands for any protocol which enables the transfer of voice within an application layer protocol, such as SIP. Thus, an IP phone is a phone which enables various multimedia to be transferred over any kind of application layer protocol, so you can use it for both Skype and SIP networks. SIP phones can only be used with SIP-based networks, while IP phones and VoIP phones can be used for voice communication only regardless the application layer protocol. While this may be clear now, it is better to check with manufacturers, vendors, and providers about the compatibility of any specific hardware you're going to use.
Most business VoIP telephony service providers nowadays base their networks on the SIP protocol. SIP enables the use of a wider spectrum of multimedia information and boasts high reliability of communication. VoIP here can be seen as jargon since most such services and solutions support a plenty of features that can be based on SIP, going much beyond just telephony.
VoIP in Business
Modern-day businesses are always looking for new ways by which digital technologies can save their money, time and other resources and make their everyday operations more efficient. VoIP providers offer a range of business communication services which makes the communication – both internal and external – more redundant, comprehensive, streamlined and cheaper than the usage of classic analog technologies.
The latest trend in Internet-based business communications is cloud computing. Basically, most common hardware resources of a communication network, such as the PBX are now virtual and placed on remote servers, instead of the client's business premises. Maintenance of the network and its dependent resources is thus placed on the provider's end and included in the subscription plan. Unlike classic networks, these cloud-based IP solutions are highly customizable, alterable and easy for set up and management. Thanks to the possibilities of cloud-based VoIP solutions, both theinternal and external communication of any organization can be significantly improved by all means.
VoIP - What to Look For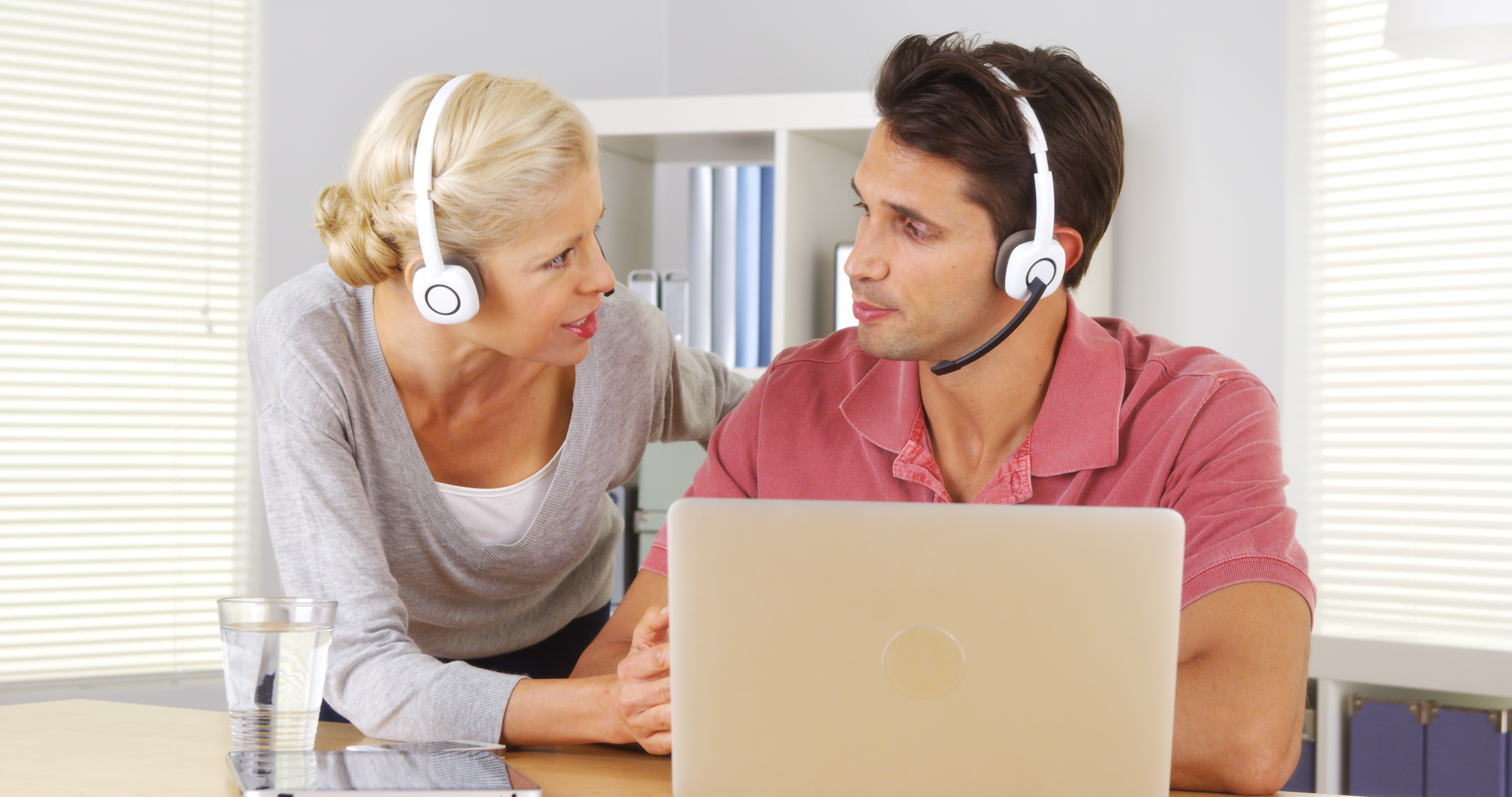 Despite being a relatively new technology, Internet-based telecommunication market is highly competitive, with tens of various service providers. Most of them promist the most for little money, swear in almost permanent uptime and crystal clear voice quality in all conditions. Like anywhere else, marketing plays a key role in the fight for every single customer. Good news is that any business can find a great service that will meet and exceed all their expectations for a reasonable, if not great price.
Before you start browsing offers and deals, it is needed first to define what your business actually needs from a telephony service. Does your organization rely on inbound, outbound or internal calls? Are there requirements for multimedia such as video, text, graphics or animation? The amount of lines, users, numbers for receiving calls, extensions and other features on every single number level. Also some extra features such as voicemail, call recording, conference, and monitoring? The list of services enabled by Internet-based telecommunication providers is quite long, and many people have no idea what are all these things used for.
Calling options
Despite most VoIP services support multimedia, voice communication is by far the most used feature. The first thing many businesses are looking for is calling possibilities. Free unlimited countrywide calling is something most potential clients are asking for. While this gives you a great amount of freedom, its value is often exaggerated and users may not actually make enough calls to justify the price. Some providers offer metered plans which include a limited amount of minutes included on a monthly basis. Once these minutes are spent, calls are billed per minute, but rates are still significantly lower than minutes made over analog landlines or mobile. Most companies will not charge anything for internal calls.
Inbound Calls
To receive external phone calls, you will need to separately buy phone numbers. More concisely, some providers will offer you a phone line which may not feature a number, and can only be used to make outbound and perhaps internal calls. Number options include local numbers, remote area numbers, and toll-free numbers. Remote area numbers can have an area code of a distant place in the US, Canada or abroad, which will lower the costs for the caller to that number if placed within or close to the target area, while the recipient needs not to be located there. Toll-free numbers are also available, so your callers can reach out your business at no cost for them.
Call Management
If the VoIP solution of your choice is based on a cloud, the private branch exchange (PBX) is virtual, placed on a remote server of the provider, and the administrator from within your company can access it over a specially designated online (mostly Web-based) portal. All PBX functions, up to what the specific provider offers, can be accessed from anywhere. This is one of the key reason why we highly recommend using cloud-based VoIP solutions over those hosted, where a physical PBX is placed on your company's premises.
Softphones and Mobility
On an IP-based communication network, such as any VoIP business solution, calls can be performed through hardware IP phones or software phones (softphones) installed on a computer with a headset, tablet or a smartphone. The majority of providers will offer free smartphones for every subscribed user or line, some will not offer their own smartphone apps, but instead enable support for some third-party freeware softphones. Few providers would charge for a softphone.
Mobility is a great advantage of softphones. Through a sofpthone app installed on a mobile device, any employee can remain connected to the company's VoIP network, as long as their mobile device remains connected to a 3G, 4G or Wi-Fi network. Some provider-specific softphones support advanced functions such as call routing, conferencing and call recording.
Hardware
Despite we now have free and powerful softphones, customer businesses still prefer having real phones on their employees' desks. IP phones have their advantages over softphones, such as increasing productivity and better resource allocation. This is why providers usually, besides selling solutions, also sell or lease IP communication hardware. That includes IP phones, conference phones, receptionist phones and other hardware for enhancing your business phone network.
Provider Performance and Trustworthiness
Despite all providers claim their offer and product is the best for your needs, their services may not be suitable for you. A highly competitive market brought the need from providers to differentiate, and the product (solution) scope can vary among providers. Some companies boast success stories with large corporations with giant telephony networks, others proudly highlight stories of their small business users. Some companies will have a great range of plans and pricing, while others will only offer premium all-inclusive bundles with hefty price tags.
Performance is the key issue for most such services. Whether you will have crystal clear voice, permanent, continuous uptime and streamlined communication depends on much more than your provider. Weak local Internet connections, or slow computers and routers can affect the quality of calls. To cope with this, most services will come with either a Service Level Agreement (SLA), or a free trial period, or a period covered by a full money-back guarantee. 30 days is the most common length of these trials and guarantee periods, which is fairly enough time to see if a business telephony solution suits the telecommunication needs of the organization.
Tech Support and Customer Care
Despite both clients and providers would like to have an impeccable experience with every single subscription, the reality is that it's not possible, so a strong and reliable support is a must-have. Phone services may be working well, but still might be complicated for those not quite versed with technology. Nearly all services are accompanied by Web-based resources, such as written manuals, video tutorials, FAQs, blog posts with tips and tricks and similar content.
Sometimes, the service itself might be challenged. The following means of addressing customer issues exist: email, live Web chat, phone support, Web-based ticket system, official profiles on social networks and official user groups in the form of discussion boards or panels. Live support can have limited availability, or be available 24/7 only to top tier plan subscribers.