All About Electric Toothbrushes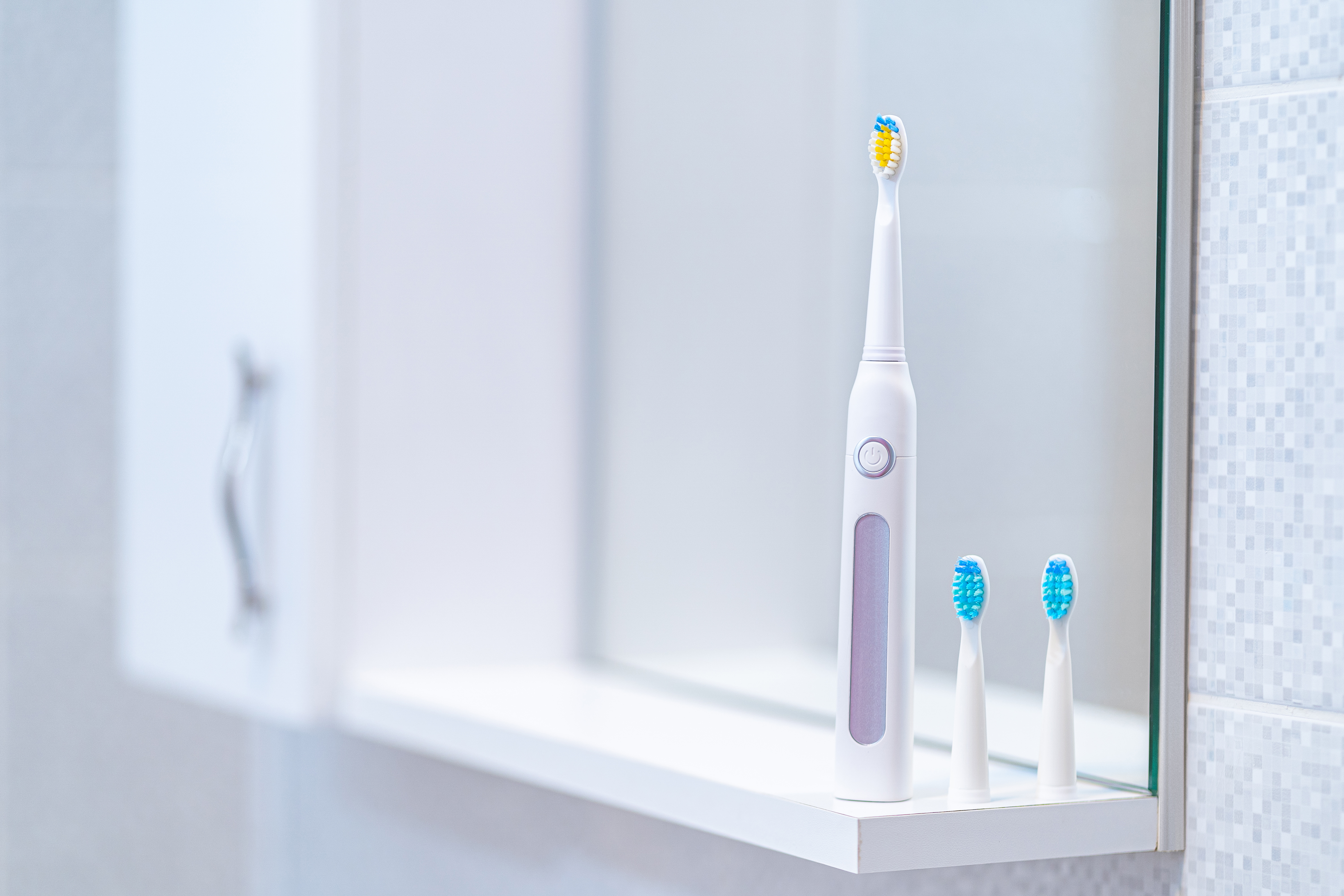 While the product is quite common, there are a lot of questions that users have with electric toothbrushes. The simplest definition of it is that it is a toothbrush that uses electricity for brushing the teeth. It aims to provide users with better cleaning with its automated brushing along with its abundant features that are made possible by the technology that it uses. The product has been around since the 90's but has experienced continued popularity among all age groups because of its convenience along with its innovations that its producers continue to add for every new version.
How does it work?
Electric toothbrushes can help you achieve cleaning results equivalent or even better to that of the manual toothbrush. This is made possible with the various cleaning methods that it employs which depends upon the brand and the model that you are using.
The first cleaning method is with the use of side to side vibration that is aimed towards the surface of the teeth. This is the closest to what is done using a traditional toothbrush. Most of the time, it manages to do the job but with the exception of some very tiny gaps where food may occasionally be stuck in.
For this, some brands offer more advanced cleaning modes. First is the rotating and oscillating brush mode which uses a round brush where each half of the bristles move independently. This makes it easier to clean almost all parts of the teeth. Some companies also offer circular brushing. Some also use the sonic method where the brush head uses ultrasonic frequencies to brush the teeth, making scrubbing very easy. This also aims to lessen the pressure applied by the user to the brush.
When these brushing techniques are read, users may be overwhelmed with the number of options they have. The main thing to remember, however, is that almost all of these modes are capable of doing the job of maintaining the teeth for long-term dental hygiene, lessening the chance for cavities and gum infections to occur with the technology. Even the most basic technique of side to side cleaning may just be enough for users as long as they properly brush through all sides of the teeth to make it free from any remaining food particles similar to a manual toothbrush. The technology is recommended for those with a little more budget, though.
Is it better than manual toothbrushes?
Compared to manual toothbrushes, the main disadvantage of electric brushes is its higher price. This is to be expected for almost all electric brushes as its technology requires it to have a higher selling point. This may discourage those who are on a budget to skip on buying the product.
However, when seen for the long-term usage, users may find it better to purchase an electric toothbrush. This is because most of these come with replaceable brush heads which means that it can last longer compared to manual brushes which are recommended to be used only for up to three months. This is to avoid it becoming too unhygienic to use as after a while, the bacteria that comes from the mouth may start growing on the brush if it is not replaced. For electric brush owners, they simply need to replace the brush head except for the whole brush.
What are the features of an electric toothbrush?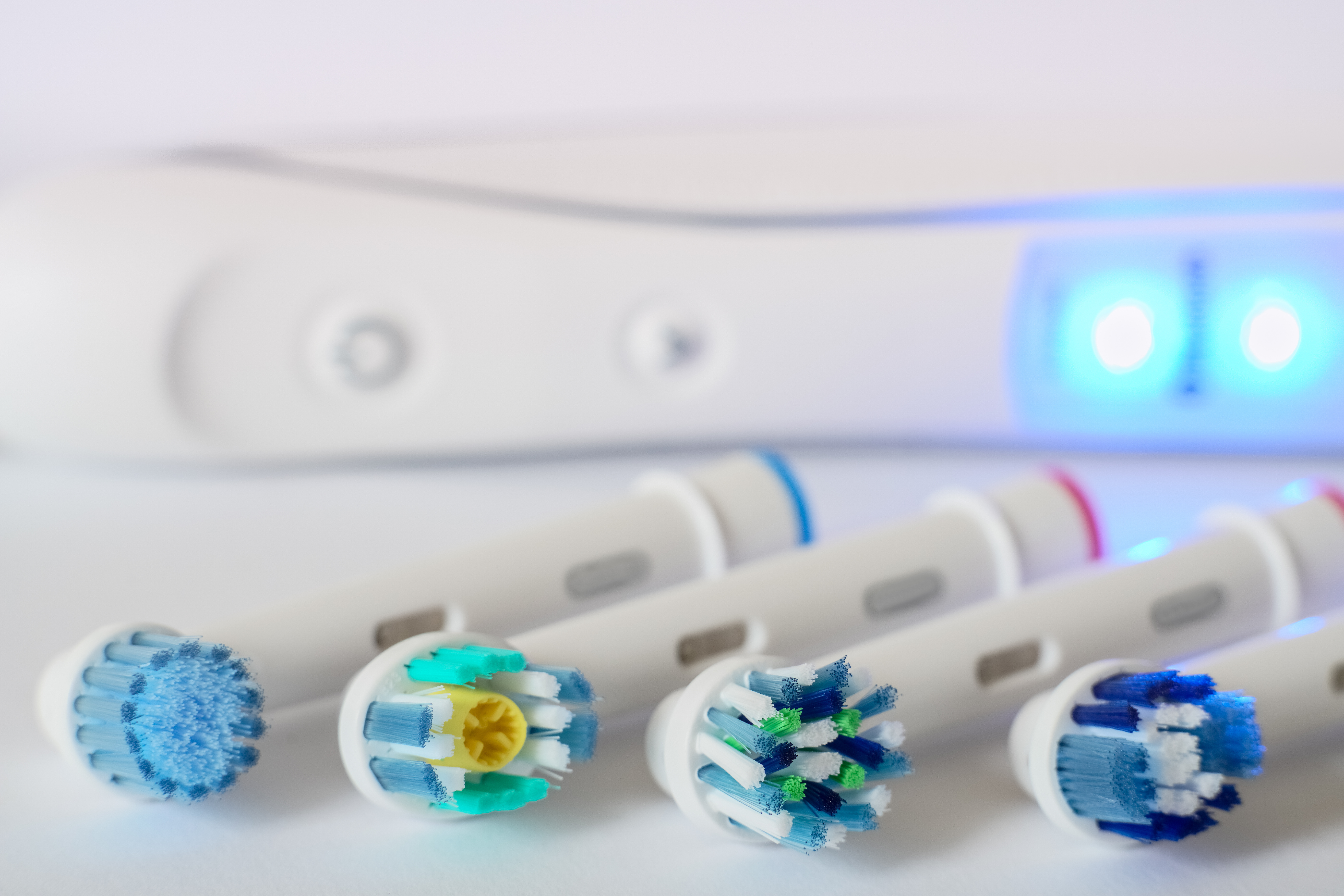 Cleaning performance
The first feature is the cleaning performance of the electric toothbrush. As stated earlier, these employ different technologies for cleaning the teeth which can clean the sides of the teeth that are hard to reach. Most electric brushes can produce up to more than 20,000 movements per minute or more compared to the traditional brushes' 600 movements per unit. This makes it much more effective in removing plaque and food debris in the mouth. This also makes it easier to whiten the teeth. This does not mean that traditional brushes are worse at cleaning, rather, electric brushes are just easier to use which makes users without much time every day capable of gaining good cleaning results.
Variety of brush heads
Aside from having lots of vibrations per minute, electric brushes also come with various brush heads that are detachable. These brush heads have their own specializations for different users. These ranges from those that are made for whitening the teeth, those that offer 3D cleaning, those for sensitive teeth, and more. Some come with the electric brushes while some are purchased separately. These brush heads can regularly be changed depending on what you need. These are recommended to be used for 3 months at most to get the best cleaning from your brush.
Various brushing modes
Along with the various brush heads, electric brushes also have various brushing modes. These are different in terms of their intensity and may even be specifically made for the brush heads of the unit. This makes it easier to look for the ideal amount of power for your teeth that may change depending if you want average cleaning, teeth whitening, or cleaning for sensitive teeth.
Bluetooth pairing
Some brushes can be connected to your mobile phone using Bluetooth technology. After downloading the application, users are guided through their brushing process. This reminds them to brush through the quadrants of the teeth thoroughly, coming with a timer that dedicates up to 30 seconds for each. Other advanced features such as brush head replacement and pressure sensors can also be seen through the application. The application may also come with additional widgets that make it easier to start the day. This feature can usually be seen with more advanced models which come with higher prices.
Brush head replacement and pairing
Some companies have installed RFID chips inside the brush heads which can pair with the electric brush. Through this, the unit can instantly choose the best cleaning mode for the specific brush head such as a slower intensity for sensitive brush heads. This can make it more convenient to use and removes the need to stress over the different cleaning modes of the brush. Aside from this, some also offer brush head replacement warnings sent to the user through the mobile application that is determined by the unit by the number of vibrations and the pressure of the brush head to the teeth. This makes it easier to remember to replace the brush.
Pressure sensors
Because electric brushes remove the need to manually guide the unit with the cleaning motion, these units come with pressure sensors. These warn users instantly in case they are pressing the unit too hard to their teeth. This is important as overbrushing can lead to damaged teeth enamel which may make it more vulnerable to damage. The pressure sensor comes in two forms. First is the audio warning which buzzes as soon as you apply too much pressure. Second is the light sensor. Some also instantly stops the vibrations of the brush or lessens its intensity if you press it too hard to avoid damaging your teeth. This is an especially helpful tool for children who are still learning how to brush properly.
Portability
While others may believe that electric brushes are strictly for homes, they may be pleased to know that some have battery lives that can last up to a whole month at full charge. This makes it very easy to carry around for trips and places where an electric outlet may not always be available. Some electric brushes may also run using disposable batteries although this may be less frequent nowadays.
Convenience of use
As mentioned before, electric toothbrushes are definitely more convenient to use compared to traditional brushes because of its automatic vibrations. Because of this, people with limited mobility may find it the only type of brush that they are able to use. Aside from this, children may also find it better to use every day because of the less effort needed to operate it along with the additional features that it has. With these brushes, users can simply direct the brush to the different parts of the teeth instead of having to apply pressure to clean the food debris inside.
Aside from this, most of these brushes are built to be used for only up to two or three minutes at most that is most made possible by its good brushing ability. This makes it less time consuming and more favorable for those who are on a rush every day.
Eco-friendlier
These brushes only need to replace its brush heads every three months instead of having to dispose the entire unit. Because most manual toothbrushes are made of plastic and silicone, a lot of users contribute to the collection of plastic waste every year whenever they replace their toothbrushes. With electric brushes, they can help lessen these.
What should you look for in an electric toothbrush?
If you plan to transition to electric toothbrushes, there are a lot of factors to consider. However, some may be prioritized if you have specific needs.
First is the price to feature value of the toothbrush. There are simple brushes that are priced affordably but offer very good cleaning performance even without much variety which may be enough for some. However, there are also those that are high-priced ones that come with unnecessary features. This is why it is important to do a thorough check of the product first.
The other factors that you should consider include the price, the features, the cleaning performance, and the design of the toothbrush. For this, reading online reviews may be helpful for you to be able to read firsthand experiences of the toothbrush before buying one.
What are the downsides of using electric toothbrushes?
While these have a lot of benefits offered, it also has its fair share of downsides. As mentioned, the price of purchasing one initially is expensive compared to traditional brushes that is mainly because of the technology it uses for cleaning along with the components that come with it (brush heads, charger, portable cases, and more).
Next is the durability of the unit. While the unit itself will not shatter easily as a plastic brush may when dropped on a hard bathroom floor, its internal components may start to malfunction once this happens. Users need to be more careful in holding it to avoid this.
Is it more recommended?
Electric brushes are definitely more recommended when the long-term benefits are considered. The fact that its brush heads can be replaced makes its higher price justifiable. This, along with the cleaning technology and features it has makes it a better option for all users. It is a good investment for those looking for better cleaning performance, more convenience for everyday cleaning, and for less contribution to plastic waste. It also doesn't hurt that these units come with sleek designs that make it look expensive.