All About Digital Photo Frames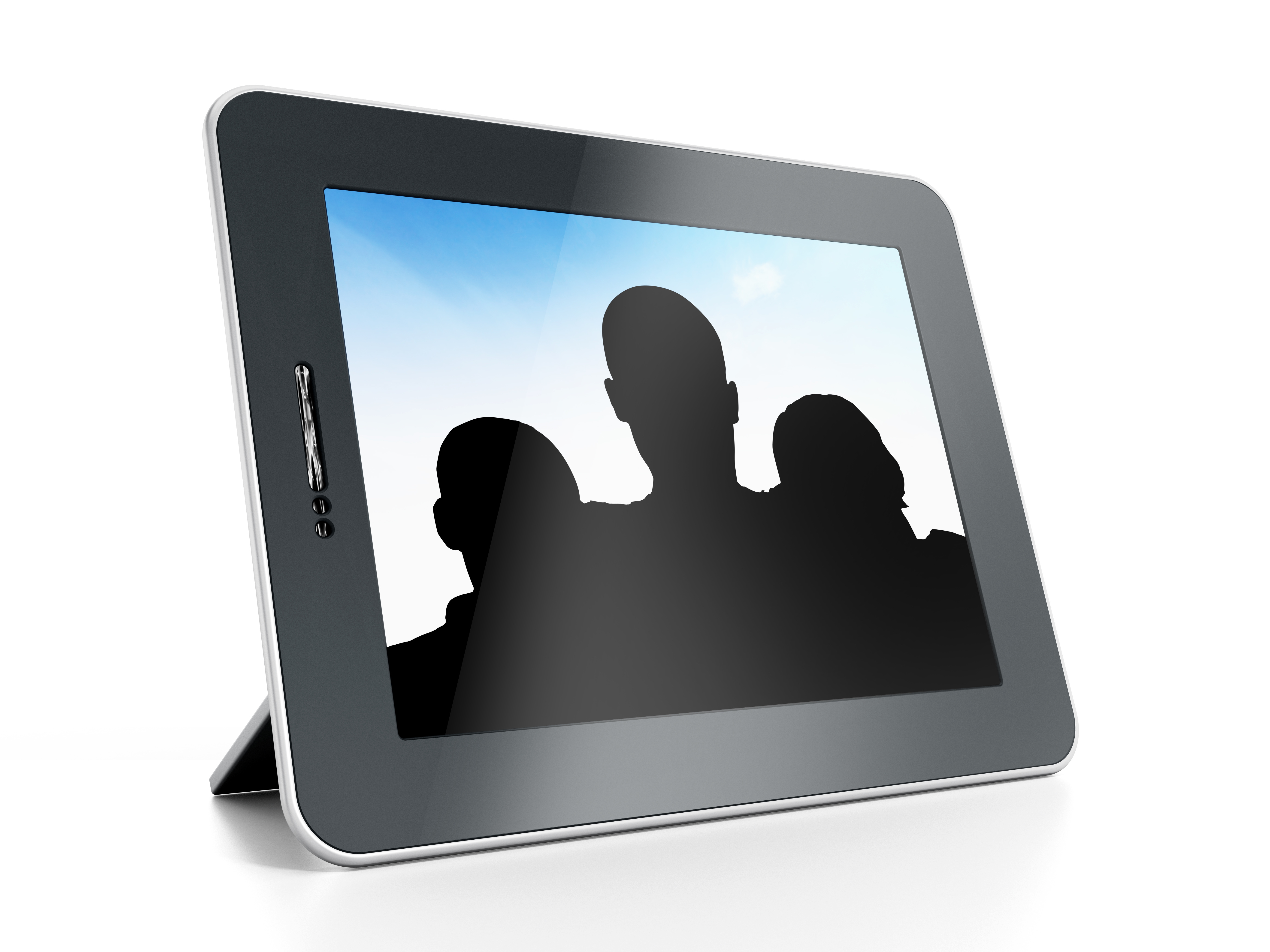 The days of delivering rolls and rolls of film to the store are long gone. We've gone digital in almost every aspect of our life and the way we create and keep visual memories makes no exception.
Old analogic cameras have been replaced by DSLRs or even our smartphones, which are packed with better and better cameras with every new model. Immortalizing a special moment is as easy as taking your phone out of your pocket and taking a snap. We no longer rely on paper and traditional photo albums to keep our photos. We now use the cloud and the digital memory of our devices.
There are a lot of benefits in using digital photo frames: as we already mentioned, you don't need to use paper photos anymore, which saves both your money in the long run and the environment, you don't need several photo frames all over your house for each and every photo, because you can display all your photos in one digital frame and you can personalize the way your images are displayed (use specific photos for specific occasions, such as birthdays, anniversaries and so on).
What are digital photo frames, really?
Digital photo frames are an upgrade to the traditional photo frames, only much versatile and smarter. They consist of an LCD or OLED screen encased in a frame and they display your photos (or even videos) 'computerless', meaning they don't need a laptop/computer or a printer. The frame that surrounds the screen can be made of different materials: metal, plastic, wood or sometimes glass.
Digital photo frames come in a variety of styles, types and sizes. In terms of how they load your photos, they can either have WiFi connectivity and display your photos directly from your cloud or they have an internal memory to store the pics, a USB port or SD card slot. Also, most photo frames come with Bluetooth connectivity as well. The most popular brands that make such gadgets are Pixal, NIX, Aluratek, Sony, Micca, Philips, Kodak, Ceiva, Polaroid, GiiNii and more.
Sizes, types and features
Digital picture frames (also called digital media frames) come in various sizes. They can be so small that they can be hanged on your key chain or they can be almost as large as your living room wall. However, most common sizes found on the market resemble traditional photo frames in size: they range from 7 to even 20 inches.
You can set them up according to your preferences, in a landscape or a portrait orientation. They either need to be plugged into an AC outlet or they have internal rechargeable batteries, which makes them portable.
They have internal memory of up to 4GB, 8GB or even more and they also come with card slots so you can extend that storage space.
Resolution differs from frame to frame. The most common displays are 800 x 600, 1024 x 768, 1024 x 600, 1920 x 1080 (full HD), especially for larger frames.
The aspect ratio of digital photo frames (the relationship between the height and weight of a photo) can vary, too. The most common ones are 4:3 (standard) and 16:9 (widescreen). As a reference, you should know that most smartphones have a 4:3 aspect ratio, while most professional cameras (DSLR included), a 16:9 one.
Features
Digital photo frames include different features, depending on the model and price. They usually display the photos in a slideshow or manually. They can be programmed how and when to change the images. Some of them can even play videos.
Most of them come with Bluetooth connectivity and some with WiFi, which allows you to display on them images directly from your Instagram, Facebook account and so on.
Some photo frames come with a remote that lets you control the digital frame from the distance, others have physical buttons. You can also control them using the touchscreen display.
Another useful feature found in many digital picture frames is a motion sensor that makes the frame turn on and display the photos only when somebody enters the room.
And yet another feature is that of adding audio files to your slideshows, so that as the images change, there will also be music playing in the background.
When it comes to cost, digital photo frames start from under $20 and can go as high as a few hundred dollars.
Digital Photo Frames - What to Look For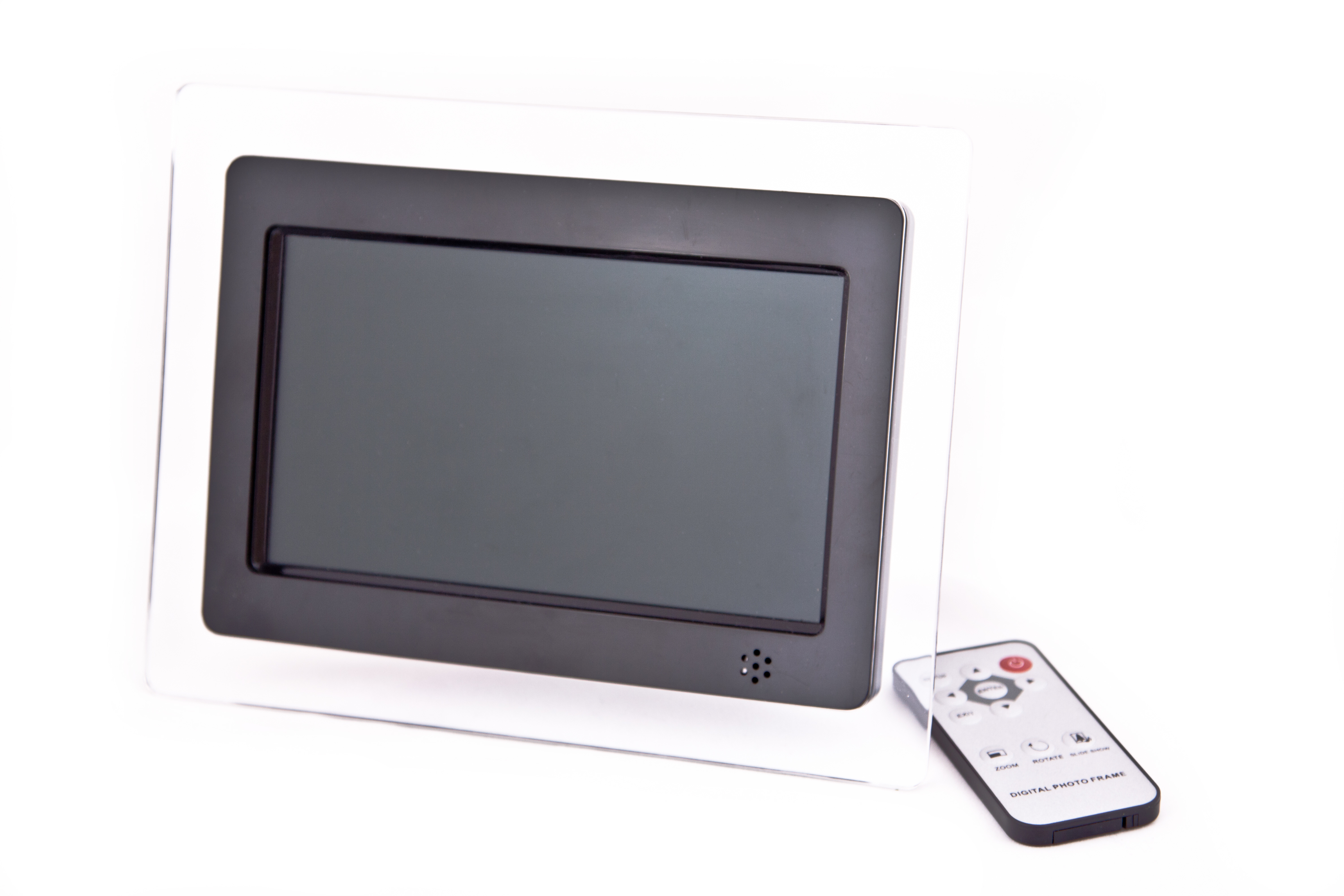 The market is flooded with models of digital picture frames, from unknown to popular brands, from cheap to expensive, from smaller to larger sized and so on. It is kind of difficult to choose between hundreds of available products, especially if you don't know what to look for.
Here are some factors to take in consideration when shopping for a digital picture frame:
Price. As you've already guessed it, it all starts with your budget. Do your math and see how much you can afford and are willing to spend and don't go below that budget. You can easily be tempted to buy a digital frame that costs only $15, but don't expect to get the most durable and high quality one for such an amount. Picture frames go from less than $20 up to a few hundreds of bucks. Make sure you fall at least somewhere in the middle, if you want to be able to enjoy your photo frame.
Specifications. All digital photo frames have their own specifications, such as screen size & resolution, compatibility, format, internal memory and external capacity (through the SD card or USB), aspect ratio, materials and color of the frame (aluminum, plastic, wood), connectivity, power source. While size and color is a subjective aspect and it is a matter of preferences, when it comes to screen resolution, materials and connectivity, there are more complex and premium options, and more basic ones, or 'entry-level' frames. If you are just planning to buy a digital photo frame as a gift for your grandparents for instance, there's no need to confuse them and complicate their existence with smart functions. You can just go for a simple frame with an USB port or card slot and load all the pictures there. High resolution might also not be such a priority in this scenario. But perhaps you want a picture frame for you and your family, which has a crisp resolution and also WiFi connectivity so that you can send your Instagram or Facebook images straight into the digital frame. As a general recommendation, try not to buy anything with a lower resolution than 800 x 600. As for materials, plastic is of course lighter but cheaper and not as resistant as say aluminum frames. Wood frames convey a more stylish and 'new meets old' look. Browse through several models and see which one you like better. When it comes to aspect ratio, the most common ones are 4:3 (found especially in low-end cameras, such those in smartphones) and 16:9 (in top-end cameras such as DSLRs). You have to choose a picture frame that is suited to your camera. Otherwise you may end up with images that don't fit your display and have empty, black spaces on both sides or your pics will be cropped against your wish. Also, don't forget to check the supported image formats and make sure the frame supports the most common formats such as jpg, png, bmp and if you want audio and video playback capability, avi, mpeg, mp3, wmv. In terms of power source, you can go for a frame that only works when plugged in, others with rechargeable batteries. And last but not least, check the compatibility of the frame: some of them may only be compatible with Windows or just with Mac computers, others with both.
Features. If you read the Introduction to digital photo frames, you already know a thing or two about the most common features in digital picture frames. Depending on how much you want to spend and what matters most to you, you can enjoy some of the following benefits:
Bluetooth, WiFi and cellular connectivity
The ability to play videos and music in addition to images
Built-in accelerometer so that images will be displayed both in landscape and portrait mode, not just one
Activity/motion sensors to only turn the frame on when there's activity in the room
Facial recognition and pet recognition: this feature automatically creates photo collections with your pet based on facial recognition or with people who appear the most in your pictures
Remote control
Built-in editing software that allows you to edit your photos
The ability to print the photos directly from the digital photo frame