All About Massage Chairs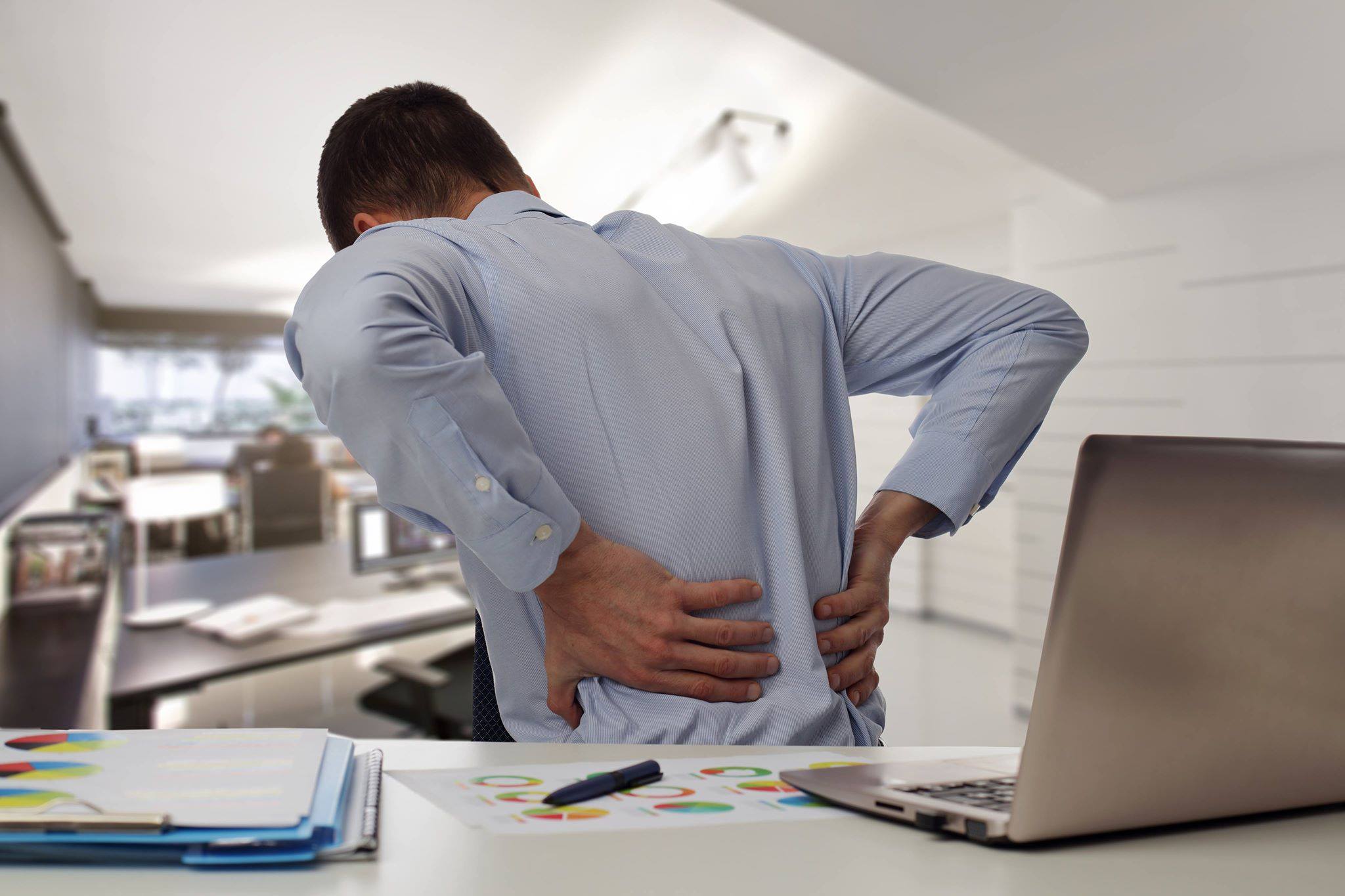 Our hectic lifestyles are stressing us out. Not just mentally, but physically, too. We've become more sedentary than ever, we spend most of our days crouched at a desk in front of a computer or in our car, getting to work and back home.
All these factors have taken a toll on our nerves, muscles, mood and our body in general. Our back hurts, our neck hurts, we feel agitated and there's that constant tension in our shoulders.
Benefits of using a massage chair
A good massage is not just a way to relax and take the edge off, but also a great therapy for your body. It can help you reduce neck, back, shoulder pain and so on, it can help you recover after an injury, it improves your blood circulation and reduces your blood pressure. Not to mention the benefits on your overall health, including your mentally one. Massages help release endorphins in your body which make you feel good.
All these can be achieved in the comfort of your own home, without trips to the chiropractor.
While the initial investment is rather large, because massage chairs are not exactly cheap, you will benefit from it in the long run.
Types of massage chairs
Massage chair are categorized depending on several factors. There are hobbyist and therapeutic massage chairs.
Therapeutic chairs are more focused on addressing chronic pain, while hobbyist chairs are more appealing in terms of convenient and smart features: mp3 support, memory slots, etc.
You can also classify massage chairs based on what part of the body they focus on:
Full body massage chairs will give you a full body massage, for your back, neck, shoulders, feet.
Upper body chairs: focus on your arms, shoulders and neck
Based on the style/technique used, there are also several types of massage chairs:
Shiatsu and Swedish massage chairs are among the most popular massage chairs.
Shiatsu massage: uses fingerlike pressure to massage your body
Swedish massage: uses kneading, long strokes, deep pressure and rubbing
Then there are other types such as: rolling massage, kneading massage, deep tissue massage, air massage, heat therapy.
Zero gravity chairs are a type of massage chairs with a special inclination that puts your body in a 'zero gravity' position, with your legs elevated above the heart level. You'll have a better posture and there'll be no pressure on your spine, thus helping you to relax and enjoy a more efficient massage.
Another type of massage chairs, based on their level of performance and cost, is the ottoman chair. It is an entry level massage chair which is more about the comfort than the advanced features.
Based on the design and type of frame, there are fixed frame, S-Track and hybrid l/s-track massage chairs.
When it comes to the sizes of massage chairs, most chairs are usually optimized for people with heights ranging from 5' to 6'1".
Around a quarter of them also have adjustable parts and can be used even by people up to 6'5".
In terms of upholstery, most chairs have leather or faux-leather upholstery.
Massage Chairs – What To Look For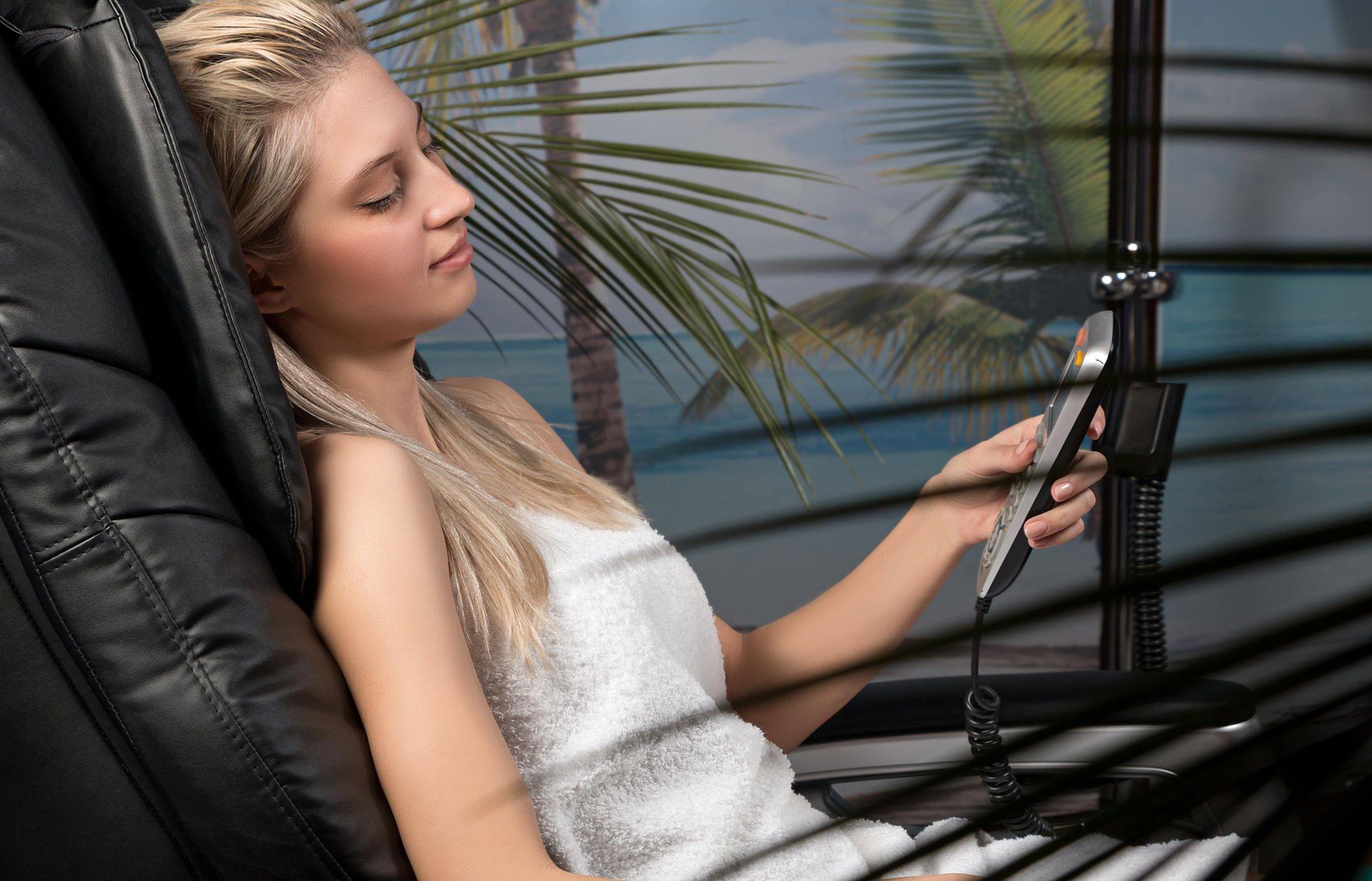 Here are some things to consider when in the market for a massage chair:
Budget: knowing what you expect from your massage chair will help you narrow down a price range. Ask yourself if you need or you just want a massage chair and what exactly are the reasons for this investment. Do you simply need a relaxing chair or something to help you ease your chronic back pain for instance? Do you want a therapeutic or a hobbyist chair? Massage chairs go from $100 to over $14,000, depending on performance level and features. If you opt for a simple office massage chair, you can get one for as low as $70-$300. If you want a full-body massage recliner chair you have to spend around $500-$700. A high-end chair will start from around $1000 and can go as high as $14,000.
Space. One important aspect to have in mind when shopping for a massage chair is its size and your available space in your home. When assembled, massage chairs can be really big so make sure you have enough room for your chair.
Warranty. Massage chairs are not exactly cheap and you want to know you can fully rely on the warranty in case something breaks down. Don't forget to read the fine print carefully before buying anything and make sure you go with a trust-worthy brand with a solid customer support.

Features: this is the most important aspect to consider when choosing the best massage chair for your needs. Make sure you do your homework on all the basic massage styles/techniques to know what you need more: kneading, rolling, Sweden, Shiatsu, knocking, tapping and so on.

Look for a model with several speeds, programs and intensity levels to be able to personalize your massage according to your needs.

Look for a model with as many massage rollers as possible, for an enhanced massage experience and for one that also includes an airbag-based massage mode. As with the rollers, the more airbags, the better. Also, you should be able to adjust the rollers.

Remote control and touchscreen control: Around 90% of all massage chairs on the market today include a remote, so that shouldn't be a problem. Touchscreen control is also common. Some models also come with app control as well, so that you can control them directly from your smartphone.

A timer is also an important feature: as pleasant as it is, you shouldn't stay more than max. 30 minutes in a single session for a massage, as it is not beneficial to your health. You should be able to choose between different time increments settings before starting your massage, to make sure you don't spend more time than recommended.

You should also aim for a model that has leg and foot massage capabilities, and if possible, for one which uses air bags for your legs, because they are more effective.

Zero-gravity, body scan technology, heat therapy, footrest extension, built-in audio system are other useful features to consider.