All About Baby Cribs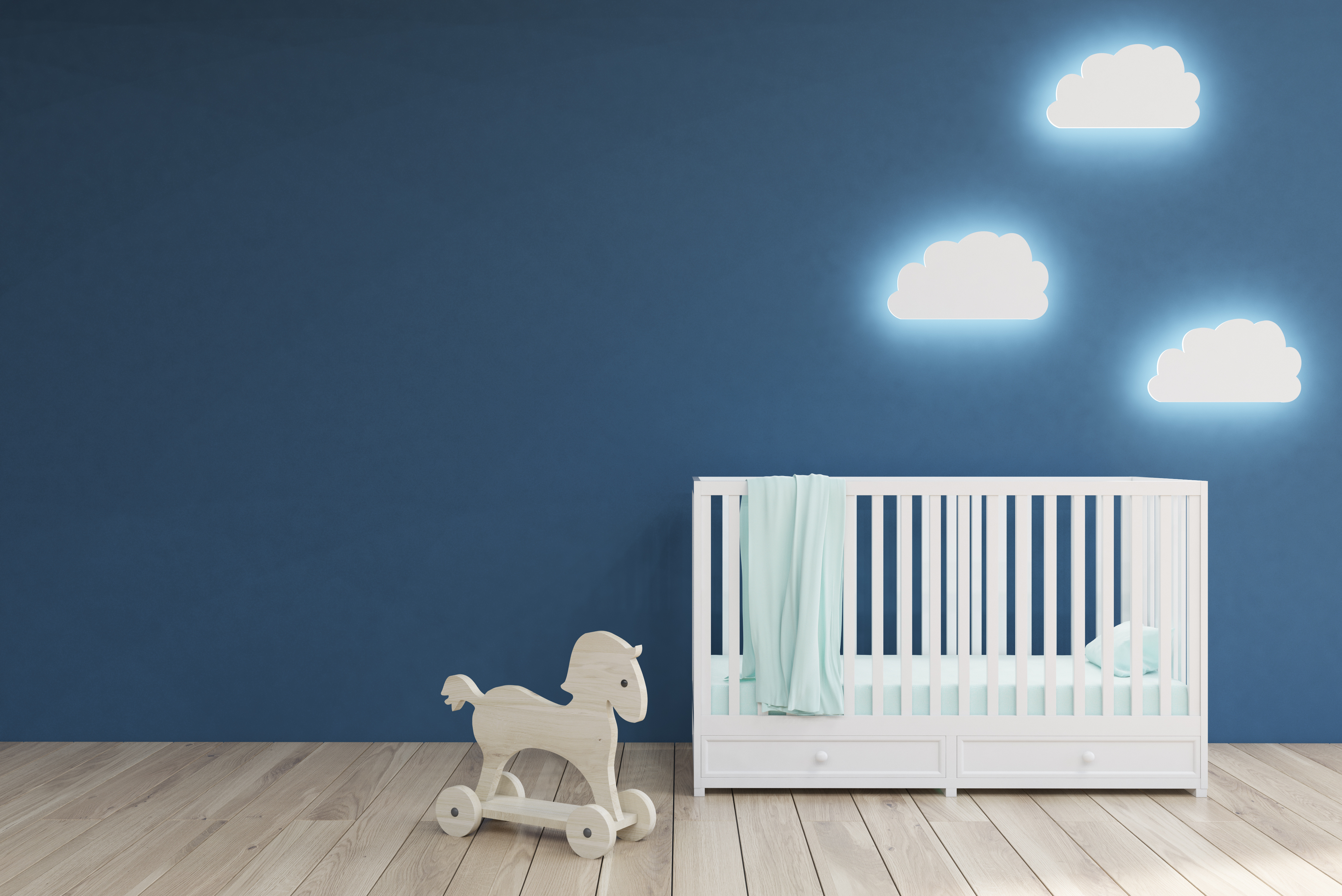 Baby cribs are an important part of every nursery. It is where the baby will be spending much of their time in their most fragile months which is why it is important to be picky for the unit that you will be purchasing. Although this may only be used only for their initial year, it is still important to give the babies the most comfort as well as convenience for their primary caretakers through the different features of the baby crib. Since it is a big investment, users must have a lot of considerations before purchasing a unit.
Different styles of crib
There are a lot of types of cribs to accommodate different lifestyles and needs.
First is the basic crib that has two slats on its side. This is the standard crib that is used worldwide for a comfortable sleep for the babies. This also has a smaller form known as mini cribs which is for those living in apartments.
Next are the travel cribs that is known to be flexible yet sturdy and safe parts. This can often be assembled and dissembled without tools. It also usually fits a bag which makes it easy to carry anywhere. Some of these are also built to be placed beside the parent's bed to make it more convenient to attend to the child's needs during the night.
There are also convertible cribs that are aimed for those looking for better long-term investment of their money. These cribs are convertible into toddler beds, day beds, and even a full bed when additional parts are purchased.
Some other types of cribs are those that come with their own changing stations, portable, and canopy cribs, and more. These vary in terms of features and function but are all similar with each other.
What should you remember before buying a baby crib?
There are a lot of factors that parents should take into consideration before buying a baby crib. Being a big investment for your baby's health and well-being, parents should be especially well-researched before purchasing one.
Design
While colorful and bubbly designs may be in line with the image of what baby related objects are, these should be limited only for their toys and clothes. For baby cribs, a simple design is always best. This is because babies are very fragile and things that may cause asphyxiation and discomfort for them is quite common such as loose cloths, sharp edges, and more. The Consumer Product Safe Commission have strict guidelines for cribs because of the cases of baby deaths inside their cribs.
The dimensions of the baby crib should also be considered especially if you live inside a small condo or apartment.
In terms of aesthetic quality, it will largely depend upon the home where it will be used.
Quality of the materials
This is the best measurement of the safety of the baby crib. Through its materials, users can get an estimate of how long the crib will last for them. For this, it is important for the product to have a lot of certifications as determined by reliable organizations. Factors such as the strength of the slat and the mattress support along with the overall structural integrity should be considered.
A good method for knowing the quality of the materials is by simply researching the type of wood used for the construction of the baby crib. Most of the times, those that are made from 100% wood are more durable compared to those made synthetically (mixed with plastic).
Aside from this, the quality of the locks and metallic rods of the crib used for securing the mattress height, its wheels, and similar parts should be considered to ensure its safety. This is especially important if the crib is convertible or portable as the safety of the baby depends upon how sturdy the crib is whenever set up.
Another easy way of knowing how good the materials of the crib is by seeing a GREENGUARD certification. This is an organization that was created to ensure that furniture and other products will be free from any toxic chemicals which cause pollution to the air quality inside homes. These organizations do a complete and thorough examination of the manufacturing process of the companies and study the different materials they use for creating their products. They also ensure that the product will be free from any toxic chemicals which will be discussed later in this article.
Having a good quality of material lengthens the lifetime of a product. This also makes it healthier to use as it ensures the babies' respiratory health and prevents skin diseases that they may get from non-organic sheets.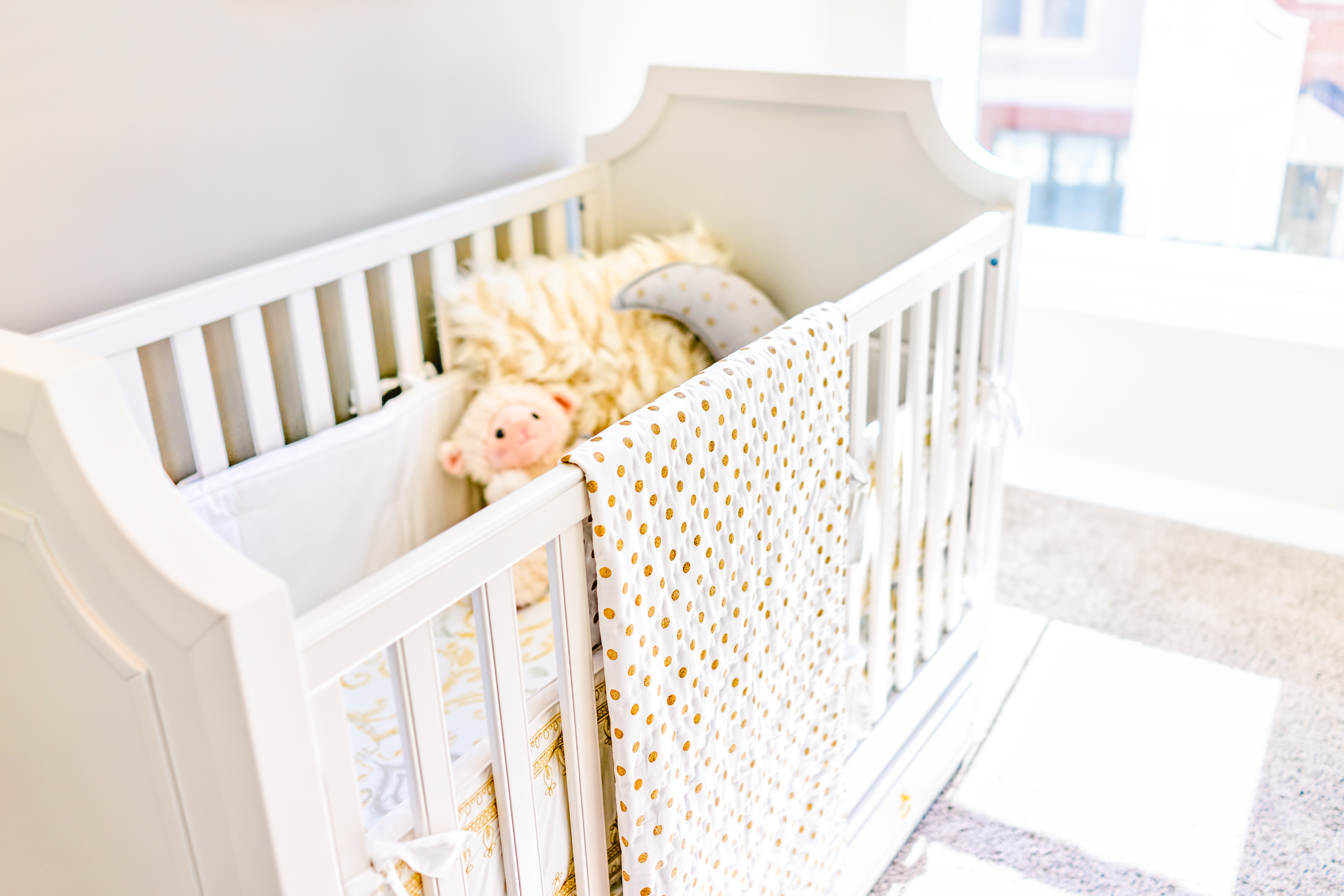 Mattress
The mattress is equally as important as the baby crib. Being where the baby spends most of their time, it is important to have the best quality of materials for this. The mattress should be the perfect size of the crib which is why it is better to purchase the mattress at the same time as the crib. The fabric should also be breathable and easy to clean. Eco-friendly ones are generally less likely to cause allergic reactions which make it safer to use for the baby's sensitive skin.
Features
The features of the baby crib are also important if you want to have more convenience when taking care of the baby.
One of the best features is the baby changer attached to the sides of the bed. This also comes with compartments where diapers and important objects can be stored to make it easier to clean the baby. This often has adequate space for your daily necessities.
Those who may want to move the crib frequently inside the house may want cribs that have wheels attached to them which can be locked into place. These makes it more convenient to clean the nursery or to put them in different rooms. They may also want to purchase a portable crib that can be assembled and dissembled within a couple of minutes. Some can even be carried in large bags to make it more portable.
As mentioned, there are convertible cribs that make purchasing baby cribs a good investment. As standards ones are mostly useful only for the early years of the child, these convertible cribs extend their lifetime. For example, users can use only half of the slats to convert the crib into a toddler bed. They can also completely remove one of the slats if they want to use it as a baby sofa. Lastly, its slats can be used as a headboard and a footboard for a full bed. For the last one, users need to purchase additional tools from the furniture shop.
Pricing
When purchasing a baby crib, users should have a list of priority factors that they should consider such as the safety, design, and more. The best baby crib for you in terms of pricing will depend upon the perfect compromise between the price and the specific priorities that you want. However, it is always advised for parents to pay for more for better quality to ensure that their babies will be safe and comfortable during fragile years. After all, a good baby crib takes into consideration both the baby's needs and the user's convenience.
Which chemicals should you avoid?
The GREENGUARD certification becomes more important when the abundance of toxic chemicals that can be found in baby cribs is seen. Often times, producers may use these for cheaper production costs which results to unhealthy chemicals that comes from the baby cribs.
First is the use of flame retardants that was common back then for furniture but has since been banned by some countries. This is after it was proven that these chemicals are carcinogens and can be dangerous when inhaled in lethal amounts. It can contribute to problems in development and respiratory problems too.
VOCs (Volatine Organic Compounds) are harmful chemicals such as benzene and zylene. These are very common inside households as they usually come from dyes, paints, adhesives, and similar products which are abundant in furniture. Because the baby will be spending most of their time inside the baby crib, they should avoid these chemicals to ensure that they will have a safe environment.
In this aspect, users should not take any compromises as the health of the baby is important for their development years.