All About Bluetooth Speakers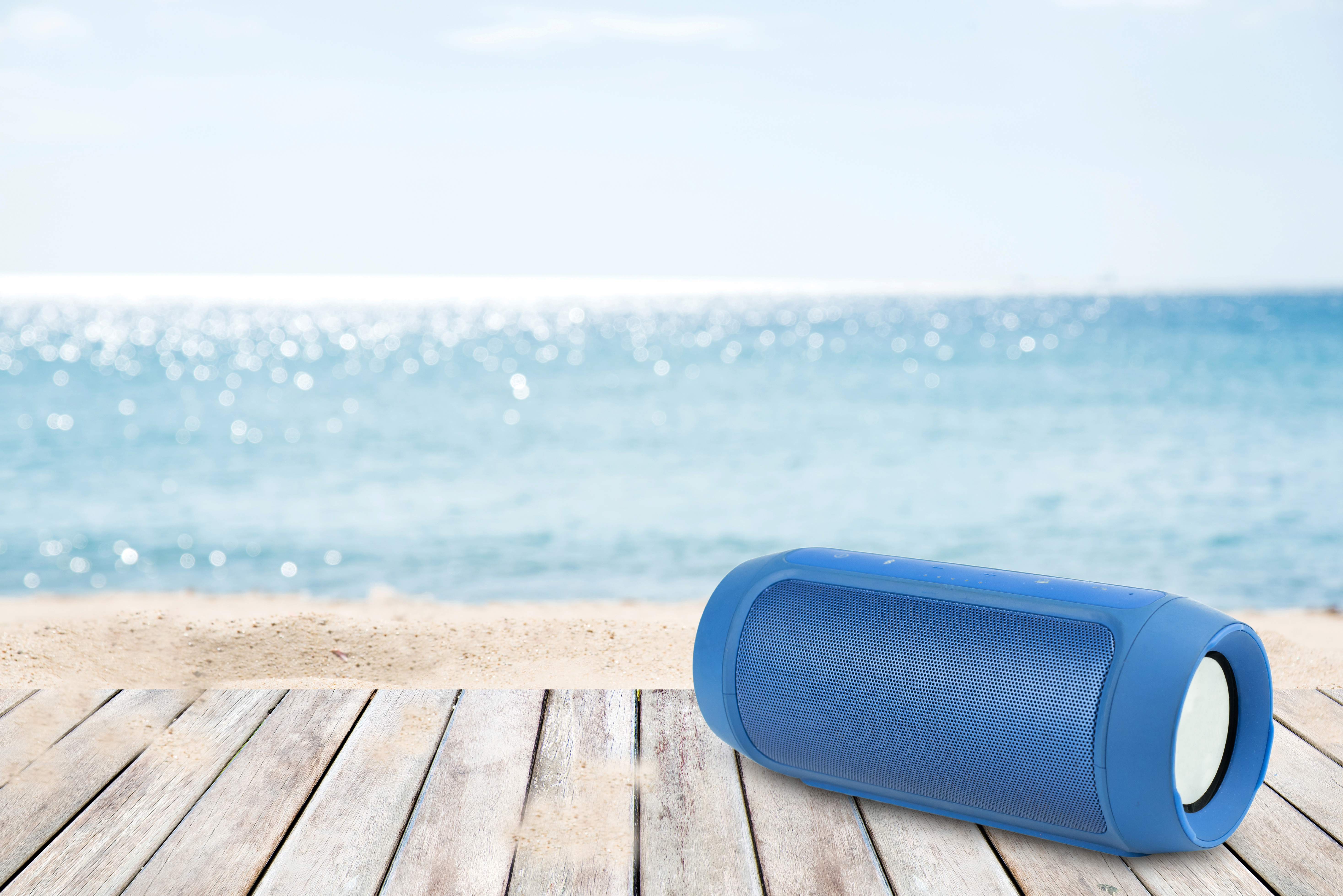 Nowadays, it's all about convenience. We want to facilitate every aspect of our existence, from routine daily tasks to our hobbies and technology is our number one ally in that regard.
Music makes no difference. Although there will always be music aficionados who'll never betray their hi-fi setups, record players, original CDs and so on, most home users are open to technological advancements and enjoy all the cool new gadgets and the opportunities they bring.
What are Bluetooth speakers and how do they work?
Bluetooth speakers are a booming market for quite some years now. These portable, battery-powered devices work by using radio frequency instead of traditional audio cables. They are wireless devices that communicate with your smartphone, laptop or tablet and play the music, podcasts and other type of audio sounds on them.
Bluetooth speakers usually work on the 900 MHz frequency range, which is the same one used by your cordless phones, baby monitors or other wireless devices in your home.
The most widespread and commercial Bluetooth speakers are relatively small and lightweight, because their main purpose is to be portable, so you can take them with you everywhere: outdoors, at a party, when travelling, etc.
They usually have a built-in rechargeable battery and a USB port so you can charge them via your computer/laptop or directly from the outlet. Other run on AA batteries. The best speakers with built-in rechargeable batteries last for up to 20 hours.
Features
In addition to playing your favorite tunes, a lot of Bluetooth speakers also come with extra features such as:
the ability to charge other devices via USB, directly from the speaker, while listening to music
water resistance: it is a useful feature especially if you plan on taking your Bluetooth speaker outside, when you go camping for instance
built-in speakerphone: some Bluetooth speakers have a built-in speakerphone that allow you to take calls directly from the Bluetooth speaker
an FM tuner for those who prefer to listen to the radio
remote control, that allows you to control the Bluetooth speaker from the distance
Advantages of having a Bluetooth speaker
The most obvious advantage of a Bluetooth speaker is definitely its portability. The fact that you can play your music anywhere, without depending on electrical power, cables, amplifiers and so on, it's like a dream come true.
Bluetooth speakers are also convenient and easy to use. They don't require more knowledge than operating your smartphone does. There are also no messy cables involved, everything is wireless.
Power and quality. While headphones and the built-in speakers of your phone could also perform the same job as your Bluetooth speaker, you could never get the same volume and quality out of them.
Disadvantages
There are of course some drawbacks to Bluetooth speakers as well. Perhaps the most invoked one is the quality, which is not as good that of regular hi-fi speakers. However, only true audiophiles could really hear such a big difference and with all the constant improvements brought to these types of speakers, you can now obtain a great, crisp sound quality. Another concern is the fact that Bluetooth speakers use the same frequency as all the other wireless devices in your household, which means your speaker's signal could interfere with them.
The range of the Bluetooth speaker may be seen as another disadvantage, considering that the speaker can only work on a distance of approx. 30 feet from its pared device. But given the standard length of an audio cable, we think this is nevertheless a big step forward.
Bluetooth Speakers - What to Look For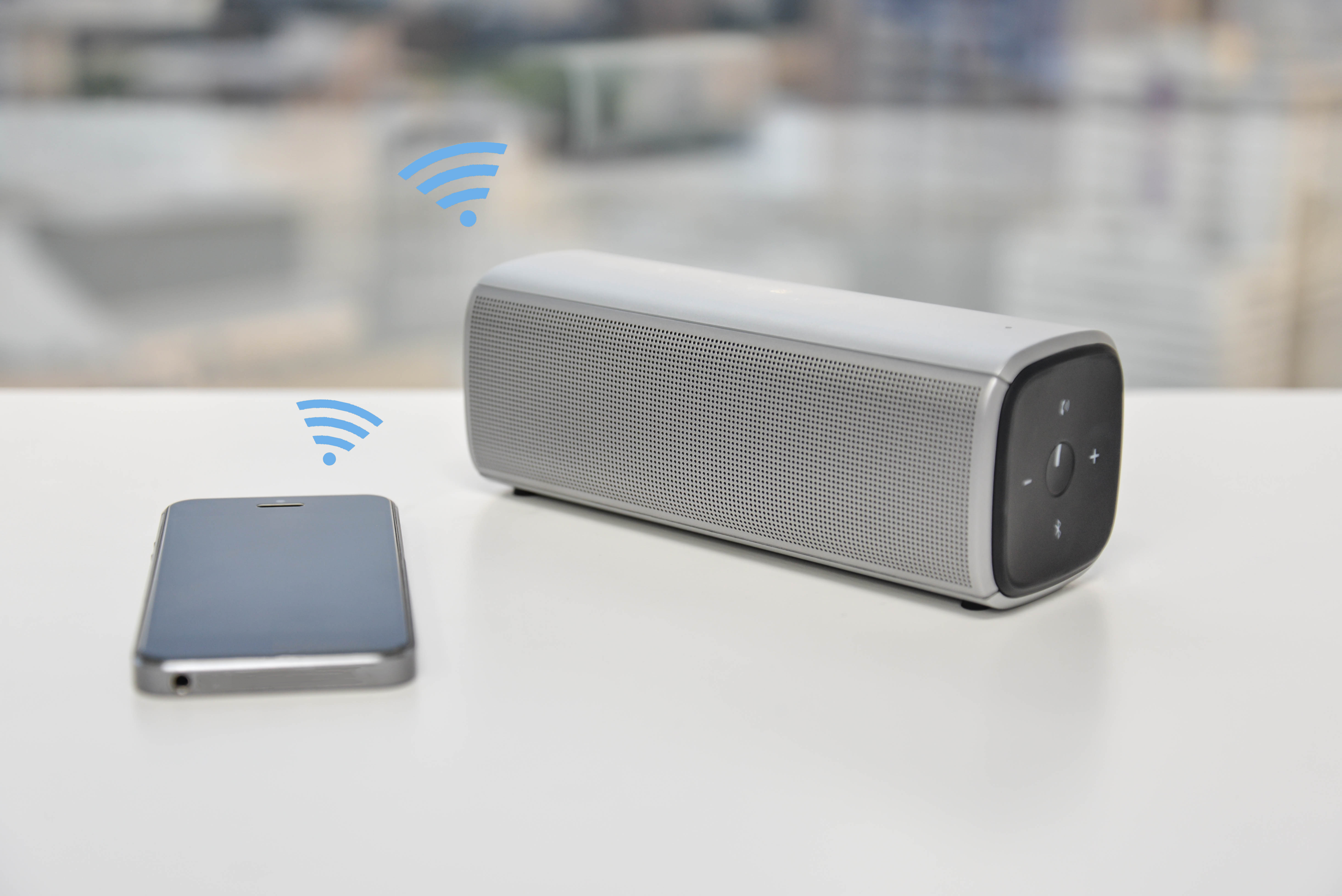 The market is flooded with Bluetooth speakers. You can find them online, on every electronics store and even on the shelves of some supermarkets. They come in all price ranges, sizes and models and it is tough knowing which option is better, especially when you can't test the product before you buy it.
Here's a quick guide to follow and some aspects to pay attention to when you want to buy a Bluetooth speaker:
Where exactly are you going to use the speaker most? Are you an outdoor enthusiast and you want to be able to take the speaker with you every time you go camping? Do you just need the speaker to move it with you around the house, to keep you company while you do your chores? Are you just going to use it occasionally to entertain your friends whenever you have a get together? Having a general idea about where you're going to use the speaker will help you narrow down your options: you'll know whether you want a small, lightweight and waterproof speaker and maybe sacrifice a bit of the sound quality to gain more portability or you can just go with a heavier, bigger option that might sound better but won't be too comfortable to carry around. In that same regard you'd also be advised to check the IPX rating of the speaker, to know its level of resistance to dust, water, etc.
Quality of sound vs price. You can find cheap Bluetooth speakers on every corner. They go as low as $10 on Amazon. But don't be surprised if you get what you pay for, in terms of sound quality. If you are an audiophile who doesn't like to skimp on quality, be prepared to pay extra for that crisp treble or punchy bass.
Type of connectivity. In addition to Bluetooth connectivity, a lot of speakers come with wired connection as well, usually marked as an AUX IN port. That requires you to use a stereo audio cable with a 3.5 mm plug. Using the cable can be helpful for times when you want to save some battery on your smartphone and also offers a better sound quality, because it is a direct connection with no interference. NFC or Wi-Fi are other options you'll find in more expensive speakers.
How about battery life and charging style? While the most expensive and high-end Bluetooth speakers can last up to 20 hours or more on a single charge, the cheaper ones will run out of juice after 2 or 3 hours of continuous use. Do some research on the battery life before you settle for a certain product. Another aspect to consider is the charging style. Does it use the classic micro USB port, do you need a special adapter, do you have an option to use AA batteries and so on. There are also Bluetooth speakers that allow you to charge your smartphone from them.
Features: Bluetooth speakers today come with a plethora of features. Some of them may be important to you, while others, not. Here are some common features : the ability to pair multiple speakers, remote control that lets you control the speaker's functions, built-in microphone, voice-control, app control instead of a physical remote control, boost option that enhances the volume and clarity of the sound, water resistance, lighting effects that are perfect for when you take your Bluetooth speaker to a party and more.