All About Baby Monitors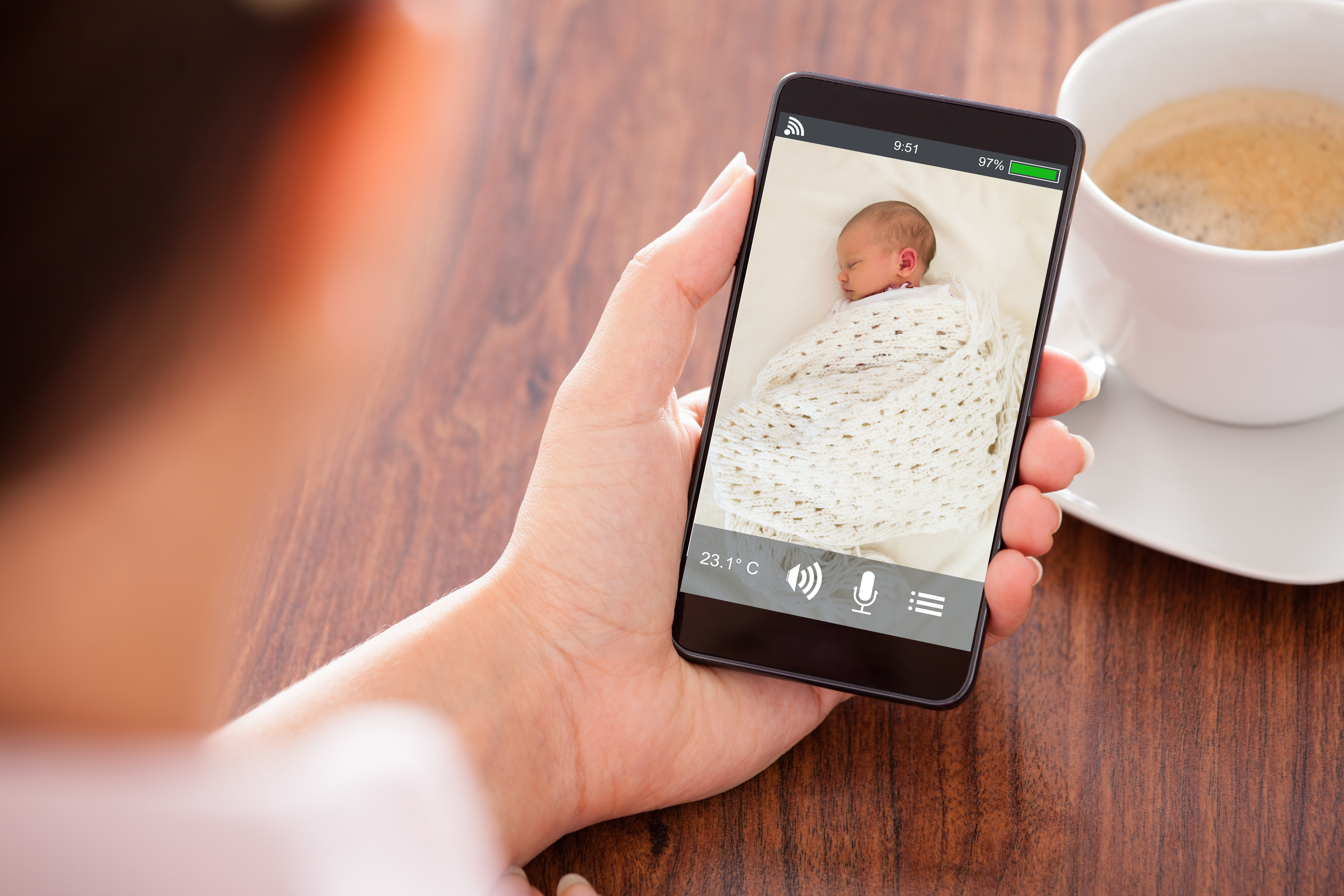 As a parent, you'll always be worried and extremely cautious when it comes to your children. And this feeling is never as strong as in the beginning, when your child is just a helpless baby. You feel the need to always be around, to keep an eye on him and make sure he's sound and safe.
That's why baby monitors were invented. Nowadays, almost every household with an infant on the premises uses a baby monitor. It is the best way for parents to be able to do their chores, relax and take time for themselves, while still watching over their baby to make sure everything is fine. Baby monitors are like a reliable extra pair of eyes.
Initially developed as simple alarm devices with only audio abilities, nowadays, baby monitors evolved into complex video monitoring systems with myriad of smart features.
The first baby monitors were basically radio systems that monitored the sounds made by babies. They consisted of a transmitter with microphone, which was placed near the baby and a receiver held by his parent/guardian.
Over time, baby monitors have become way smarter and more complex. Although the operating principle hasn't really changed, baby monitors are now equipped with high resolution cameras (and are also known as baby cams) with night vision, WiFi connection and can be used with your smartphone or laptop. The image can be zoomed regardless if it is night or day time, to give you a clearer image of what's going on with your little one.
Types of baby monitors
There are 2 main types of baby monitors: audio monitors (or baby sound monitors) and video monitors (or baby cams). The sound monitors can be analog or digital and they just monitor the sounds from your baby's room.
The video monitors have both a microphone and a camera and transmit images and sound to a receiver. The receiver has a screen on which images are displayed, either in colors or just in black and white. More advanced baby monitors can stream the images via WiFi, so you can watch them directly from your smartphone or computer.
There is another less common type of baby monitor: the motion (or movement) monitor, which is usually used for babies with health problems. This monitor has a sensor that detects your baby's movements. If the baby doesn't move for a number of seconds, an alarm will be triggered.
The advantages of baby monitors are undisputable. They can act like a helpful baby sitter, but you only have to pay once, when you purchase the device. They can be a valuable piece of gear, especially if you have a big, multi-level house, you can't afford a sitter or you just want to be at peace and close to your little one, even when you can't be in the same room.
Baby Monitors - What To Look For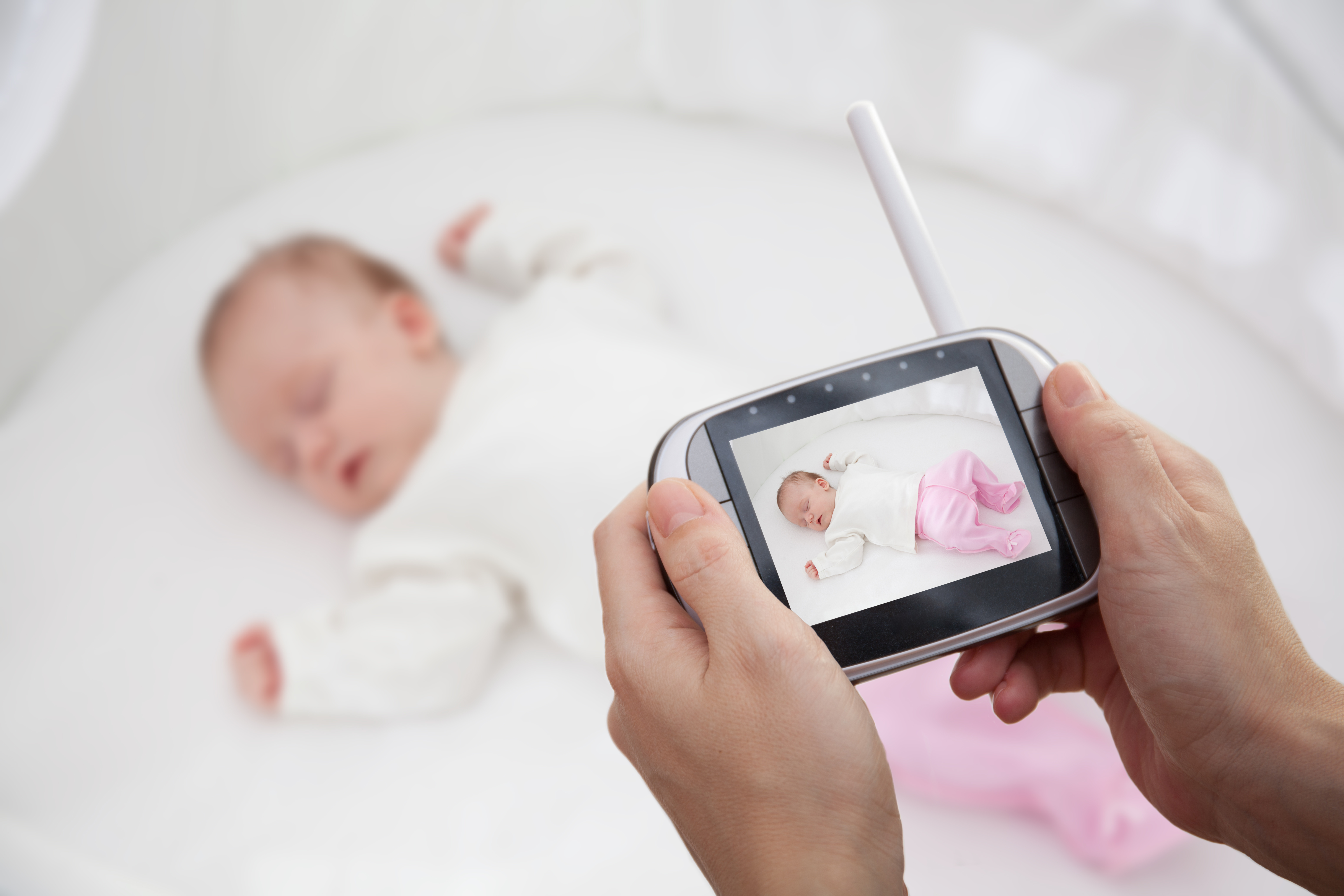 There are several aspects you should consider when shopping for a baby monitor. You want to go with a budget-friendly piece of equipment but you don't want to skimp on quality, you have to decide whether to go with an audio or video monitor and so much more.
We'll try to break down the essentials for you, in order to help you make the best decision.
Type of baby monitors: audio, video or movement? Prices can vary significantly, depending on the capabilities of a baby monitor. We feel that the most important feature any baby monitor should have is sound. If anything is wrong with your baby, you want to be able to hear it immediately. However, most video monitors today also come with sound. Video is an important feature too, because it can offer you helpful extra information. The sound monitor can be like a first alarm that lets you know something might be wrong, while video can give you a further explanation on why your baby is crying, for instance. Movement monitors also have their benefits. Parents who are more anxious or know their baby has particular health problems might find motion monitors very reassuring. They can be real life saviors and alarm you in the grim scenario in which your child may stop breathing. Ponder on all these types of monitors until you settle for a certain one.
Price. You can spend as little as $20 or more than $500 for a baby monitor. Prices vary depending on the monitor's abilities and features: whether the system has only audio, only video, audio and video, how many handsets are included, whether it has wireless compatibility, etc.
Band frequency. Most baby monitors use the common 2.4 GHz frequency, just like all the other devices in your home: phones, routers, etc. That is why you can experience a lot of annoying interference. There are however models that have DECT technology, meaning they work on a different frequency (1.9 GHz), which is not that overcrowded. No matter what you want to buy, make sure you test the monitor before purchasing it, to detect any problems it might have.
Digital versus analog. While analog monitors may be more affordable, digital baby monitors are more advanced and secure. They offer a better audio/video quality and they encrypt the signal between the transmitter and the receiver so that your neighbors/strangers can't pick up on the sounds.
Features. This is a complex aspect. The more intelligent or feature abled your baby monitor is, the more it will cost you. You have to figure out what features are most important to you. Here are the most popular ones to look for:
Multiple handsets
Rechargeable batteries
DECT technology
Wireless network connectivity
Night vision
Interference filters that provide a higher audio and video signal
Video options such as pan, tilt or zoom
Temperature sensor that measures the temperature in your baby's room
Out of range and low battery indicators
Regardless of what you opt for, make sure you choose a reputable brand, inquire on the warranty policy and test the baby monitor before you buy it.