All About WiFi Extenders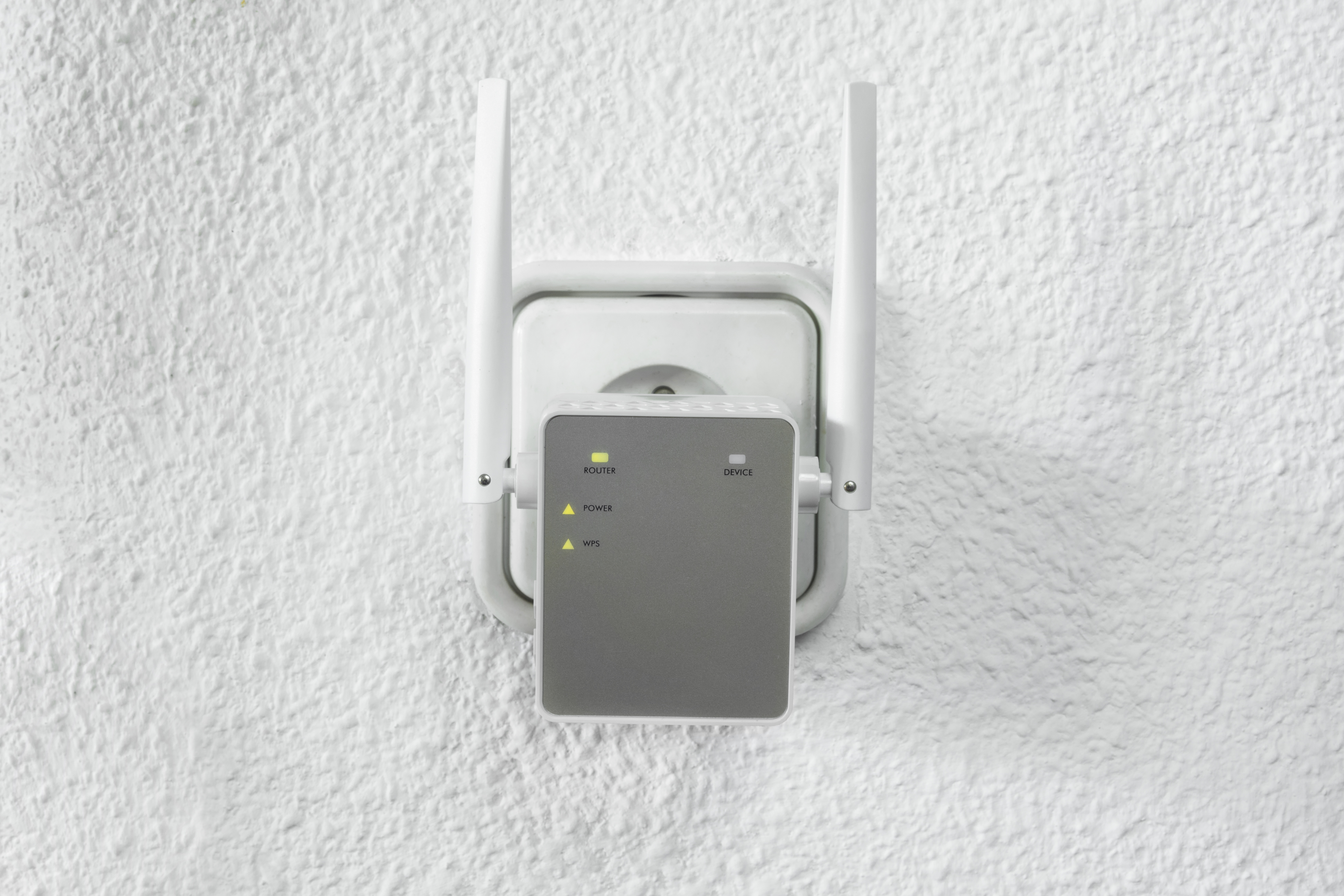 Imagine sitting down, grabbing your favorite drink, putting your feet up, and once you've settled in perfectly you go to play that new episode you've been waiting on whole week, and then… nothing. Instead of enjoying the opening scenes, you're looking at a circle making an endless loop. Buffering happens when the WiFi signal is either lost, or it's too weak to replay the video in original quality. Since modern day TV shows and movies come in very high definition, you need to make sure you have a strong, uninterrupted WiFi signal at all times. Thankfully, the situation we described earlier can easily be prevented. There are a few different options you can choose from, depending on the size of your home and the data you anticipate you will be using. For instance, for smaller homes, adding a simple WiFi extender should do the trick. Routers, and whole WiFi systems can cost you hundreds of dollars, while a decent range extender can be found under $50.
Of course, WiFi boosters don't always do the job magically well. This is because their primary job is to extend the original WiFi signal your router emits. This means that your internet won't get "faster" just by purchasing a WiFi booster. On the contrary, these types of devices are known to have much weaker data speeds than those recorded on the original router. The average drop rate is around 50 percent. So why buy a range extender then? Well, the answer is quite simple, they are much less expensive than getting an additional router. And while they probably will halve your throughput rate, if you have a good internet plan, the loss shouldn't really make a difference in everyday use.
Areas of your home that are not entirely covered by your WiFi signal are called dead zones, or blind spots. Strategically placing range extenders around your home insures these areas no longer have these issues. WiFi extenders also come equipped with Ethernet ports you can use to plug in your favorite device like gaming consoles, Smart TVs, printers and more. And while most top tier devices come with at least five ports, there are some smaller ones that only have a few. The more Ethernet ports, the larger the freedom to connect more devices.
There are three aspects you should be on the lookout for when looking to buy a WiFi extender. Like with any device, its performance results on different endurance tests are the best tells to how it will behave once you install it in your home. There are three tests we looked at while we were reviewing devices for our site: the throughput, range and ease of setup tests. All three are equally important if you want to buy a reliable product. What good is a high throughput rate if the range of the device is only a few feet? The same question goes for the ease of setup. What use is a device to you if you have to spend hours studying the manuals for something that should take no more than a few minutes. Thankfully, we only included devices that got satisfactory results in all three areas.
The first of the three, the range test consisted of setting up the range extender, and simply moving away from it with a connected device and measuring how long we can go until the signal started to weaken. Most WiFi booster made it at least 100 ft. before starting to fade, while the best went much further. The range of the device also varies depending on the frequency it works on. Most range extenders these days have dual bands but there are still some that only work on 2.4 GHz frequencies.
The throughput rate test, on the other hand, measured the data flow between the range extender and the device and it gives more valuable results than the range test. The throughput test measured the data flow rate at 5, 10, 50, 100, and 150 feet to make sure it gets optimal results. Most WiFi boosters showed great results at close range, while they had a sharp decline the further the testers went.
The last was testing the ease of setup of each product. This test might seem redundant, but it is actually very important since it makes sure you're buying a product that is easy to setup and use. Some more "serious" WiFi extenders have accompanying software that helps with the installation, but even then, the process can be too complicated for a layman. Most products in our review, however, come with very easy setup procedures. With the majority of the devices all you have to do is plug the device into a wall outlet, press the corresponding WPS buttons on both the extender and the base unit and let the installation process run its course. Some manufacturers offer pairing mobile apps to help you install, modify and control your new WiFi booster. Having a well-developed mobile app can mean a lot down the road. While it can make the setup process a lot easier, a good app will allow you many more exciting opportunities. For example, some apps will allow you to monitor the entire internet activity of any user on your network. This means you can give or revoke privileges to different users at any time. Additionally, you can also stop your kids from playing video games by accessing the app and blocking their access to the PlayStation and XBOX networks.
There are many WiFi extenders on the market and choosing the right one can be a tough choice. Considering your data requirements and home size, there are different choices you can make. And while there are WiFi systems that cost over $300, a basic WiFi extender good enough for a smaller home can be found for under $50. So if you get lost in the sea of products, check out our picks and make your choice.
WiFi Extenders - What To Look For
If you've decided to look for a WiFi booster, it means you're having trouble with the WiFi signal in your home. You're probably wondering why, since you payed hundreds of dollars for that fancy system you had installed. Well, the problems can range from a simple misplacement of your router, to a serious malfunction. This article will tell you how to deal with this issue by buying a WiFi extender. A range booster is nothing more than an "add on" for your base unit, or your main router. It works by amplifying the signal the router emits and sending it off to a wider range. Unfortunately, this also means it weakens the signal's speed, meaning your devices will probably run slower than when connected directly to the router.
Nevertheless, if you have a good internet plan, you won't really be able to register this loss in everyday use. So even though your internet will be a little slower, it won't affect the streaming of your favorite TV shows and movies. Of course, there are several different choices you can make to extend the range of the WiFi in your home. These types of device go from as low as $30 to more than $300. Despite their price, the cheaper products aren't necessarily worse than their more expensive competition. Cheaper devices are usually simple range extenders meant for smaller homes. They feature a simple design and plug directly into a wall socket. The pricier ones are actually mesh routers, or even entire WiFi systems meant for larger homes and spaces up to 15000 square feet. They are much more intricate and are a different story altogether. In order to choose the right WiFi extender for your particular needs, you need to check on a few things the device you're looking at buying has.
It needs to be easy to setup. Let's face it, most people aren't too tech savvy and can have issues with complicated technical procedures. That is definitely not supposed to be the case with a WiFi extender. This type of device is supposed to be simple and very easy to install. Most devices you will come across will plug directly into a socket and all you need to do is press the WPS button on the extender and the router to connect them. Once the device is online, the installation process is mostly automatic.
Another thing to look out for is the mobile app. Every half decent product these days has an accompanying mobile app. This makes it harder to tell which ones are good, and which ones are just average. The best mobile apps automate the entire installation process and later give you full control over your network. For instance, you can check who is connected to your WiFi at any moment and chose whether or not you wish to restrict them access. This is a great way for keeping unwanted neighbors from leeching on your internet. It's guaranteed your children will hate your new mobile app since some of them allow you to interrupt their play on consoles such as the PlayStation or XBOX.
Great WiFi extenders are out there, you just have to find the right one for you. If you follow a few of our advices, you will be well on your way to finding the perfect match for your needs.