All About Smartwatches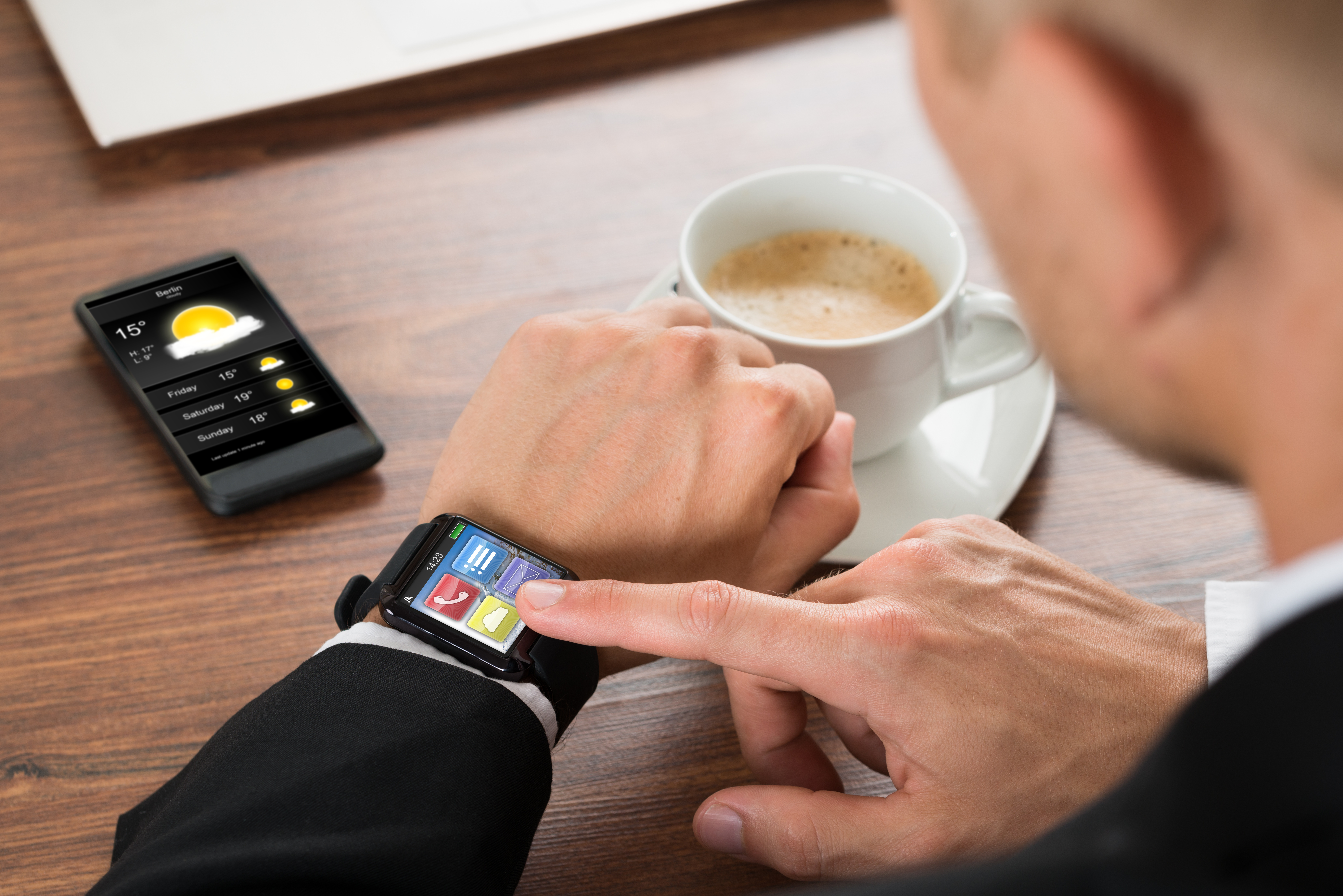 History tends to repeat itself, one way or the other. Even when it comes to technology. In the past, when all the mobile phone madness started, people were bored with corded telephones and we wanted small, comfortable cellular phones that we can fit in any pocket and purse. The smaller, the better. Then things started to advance and phones became more than simple communication tools. They became small, portable TVs, with screens, streaming capabilities and high resolutions. So people started to look for more inches on their display. The larger the screen, the better the view. As technology progressed even more, we realized we can be even smarter than that. We can also check what time is, track our health and sleep, organize our days, get to wherever we want, listen to our favorite music or play games, all using the same gadget. Our mobile phones became smartphones, capable to both simplify our life and entertain it. But what if we can pack all those features into an even smaller device that is even more comfortable to wear? It would have to be as smart as a smartphone, but smaller and easier to wear, without us worrying about it at all times. Thus, the smartwatch was developed.
Smartwatches are portable, computer based wristwatches. Nowadays, most of them act like a miniature smartphone or a 'watch phone'. They come with a touchscreen display, mobile apps and communicate with your smartphone via Bluetooth. They can do a lot more than just telling you the time. They can support Bluetooth connectivity, WiFi and GPS, they can notify you when you get an email, sms or IM, they let you listen to music, they can act as a fitness tracker (counting your steps, tracking your run), measure your heart rate and quality of your sleep, send you alerts, act as a reminder, make phone calls and much more.
Although the first digital watch with LED was released all the way back in 1972, by the Hamilton Watch Company and Electro/Data, the smartwatch concept as we know it today was popularized in 2013 by an American startup brand named Pebble, which had developed the first real smartwatch and was looking for funding on the Internet. Kickstarter helped them raise enough money to manufacture and sell over one million Pebble smartwatches.
Throughout the years, smartwatches have continued to evolve: their battery life has increased, their display has improved and they include more and more features every day.
There are both pros and cons when it comes to smartwatches. The pros obviously overcome the disadvantages.
Here are some of the PROS of having a smart watch:
More wearable. By being a wrist-device, it frees your hands. You don't have to keep getting your phone out of your pocket every time you have to check your email, answer to someone, etc. They are also considerably smaller, thus more comfortable
Very customizable. You are not stuck with that same old watch face all your life. You can choose between dozens or hundreds of watch faces that you can change on a daily basis if you want. You can also choose what to have displayed, the alerts or notifications you want to receive and so on. Everything can be personalized to your taste
It can do a lot more than a simple watch, as we've already mentioned above: a smart watch can act as your own personal assistant, health trainer and entertainer
You can answer your calls or messages directly from your watch, without even touching your smartphone
There are also some disadvantages in having a smartwatch:
I guess the biggest one is the battery life. No matter how much technology has evolved and battery life has increased, a smart watch can never compete with a classic watch in terms of battery. On the contrary: the smarter the watch and the more functions it has, the quicker the battery drains out. Most smart watches today have a run time of 1-5 days, tops. It may be frustrating to know you have to constantly charge your watch
A lot of smartwatches provide inaccurate data, especially when it comes to fitness tracking, heart rate monitoring and sleep monitoring. While the high-end, most expensive watches are more accurate, the rest of them don't go beyond 80% when it comes to data precision.
Smartwatches are more expensive than regular watches, especially the more advanced ones.
Smartwatches - What To Look For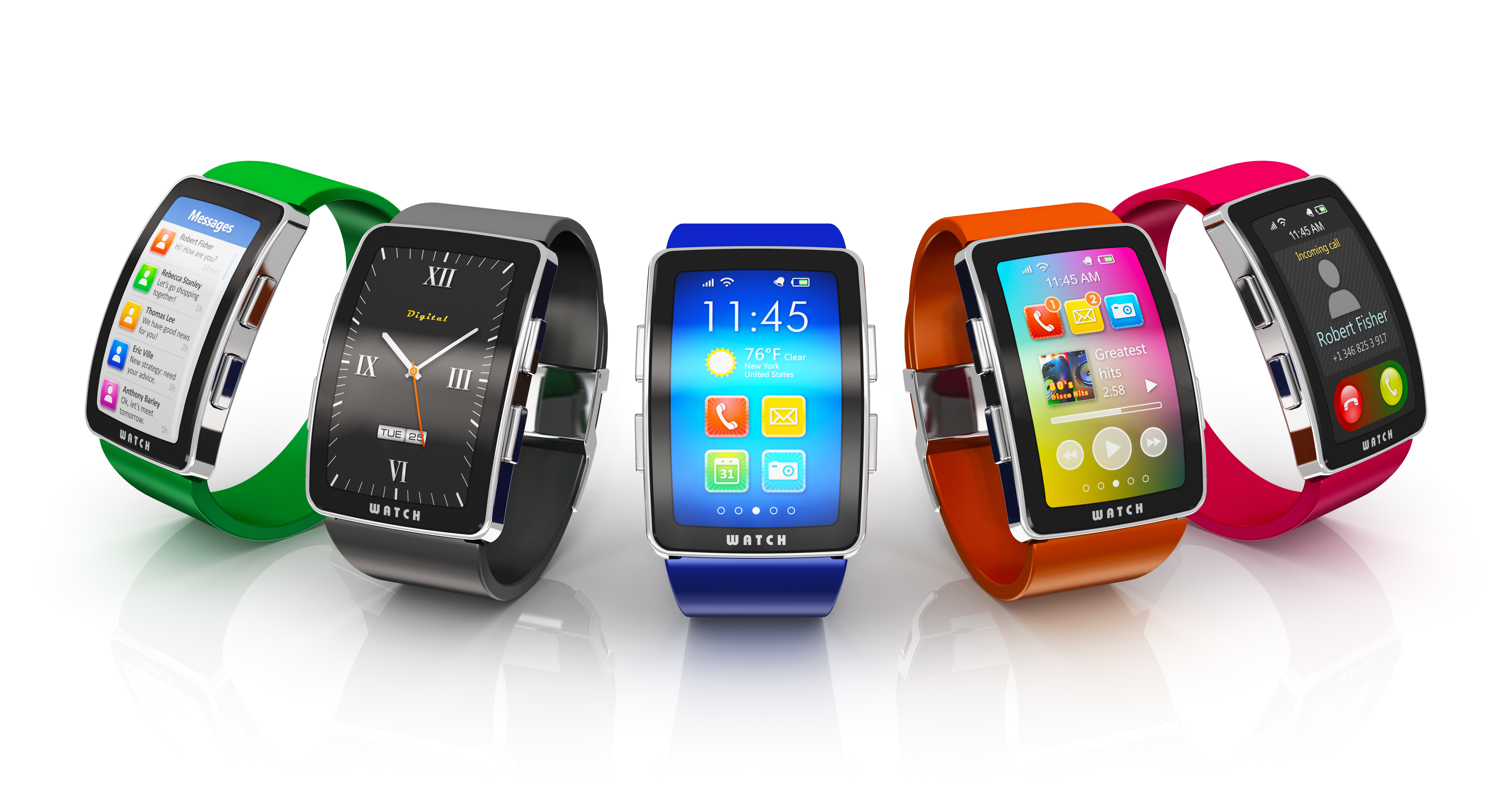 The market is oversaturated with smartwatch choices. There are so many options out there, that you can get a headache just thinking about them. There are so many unknown and popular brands available, for all budgets and tastes, that settling for one can be a difficult task.
Here are some guidelines you can follow when you are in the market for a smartwatch:
Check the compatibility of the smartwatch with your smartphone. Whether you have an Android or iOS smartphone, make sure the smartwatch you want to buy is compatible with it
Get your priorities in order. Smartwatches come loaded with myriad of features and it's up to you to decide which ones are more important for you. Do you want a watch that is mainly a fitness tracker, has a HR monitor, incorporated GPS, one that lets you answer your calls or just receive notifications? Do you want it closer to a smartphone, a fitness band, or both? Price will vary a lot depending on how many features the watch has, so don't spend your money on functions you know you won't use that often
Don't fall for cheap smartwatches that seem to have it all. There are a lot of unknown brands available at prices that can be very tempting. You can buy a smartwatch on Amazon for as low as $7. Try to be realistic though and understand that you have to compromise somewhere: if you want something cheap, it probably won't perform that well and it won't be that complex and smart. If you find a watch that looks and seems to be too good to be true, money and feature-wise, it probably is!
Pay attention to the battery life. As we've already mentioned, smartwatches have a shorter battery life in general, compared to classic, analog watches. All that aside, some smartwatches are longer lasting than others. As a useful tip, hybrid smartwatches usually have the longest battery life. Check the specs of the watch you are interested in buying and make sure you settle for the best option for your needs. Battery life ranges from 1 to 7 days, depending on the technology, usage and the amount of power needed by the device
Quality of materials. Aside from design and capabilities, it is also important to choose a durable watch, with a high-quality band that is both durable, comfortable and easy to replace. The display of the watch is also important. Read reviews on any watch you are interested in to find out how resistant the watch is to scratches, impacts and so on.
Type of display and interface. Most smartwatches today have either an LCD or AMOLED color display. They are the best at both quality and brightness. However, they tend to run out of battery faster. There are still options out there with simple black and white display, if battery life is more important to you than colors. Another thing to consider is touch screen vs buttons (there are still a lot of people that prefer the feel of a button vs the sensitive touch screen) and also how many things are displayed on the screen. There are watches that just show you the notifications, others that show you the entire message, and so on. Each of them comes with advantages and disadvantages and in the end it is just a matter of personal preference
Number of available apps and watchfaces. One of the beauty of a smartwatch is that it can have a fresh look anytime you want to, so you won't get bored looking at the same watchface every day. There are smartwatches that have thousands of available apps and a plethora of watch faces to choose from.
Features. This is too wide of a topic. As we've stressed it so many times, smartwatches have a lot of abilities and features, depending on the model, technology and price range. Make a list with the features that are of most use to you in a smartwatch.
Water resistance. Most smartwatches today are somewhat water resistant. But not all of them equally. And not all of them are waterproof. Water resistant watches can be exposed to water to a limited degree, but not entirely. Waterproof watches on the other hand are impervious to it. Some smartwatches will be able to cope with rain, showers, but won't be fit for swimming or immersing in water for a longer period of time. You will often see marks and ratings, such as 'IP68' on watches, indicating the level of water resistance. IPM stands for International Protection Marking, or in other interpretations, Ingress Protection Marking and it indicates the degree of protection against several factors: impacts, dust, water. You can check the different degrees and codes on the Internet: https://en.wikipedia.org/wiki/IP_Code.