All About Sleeping Bags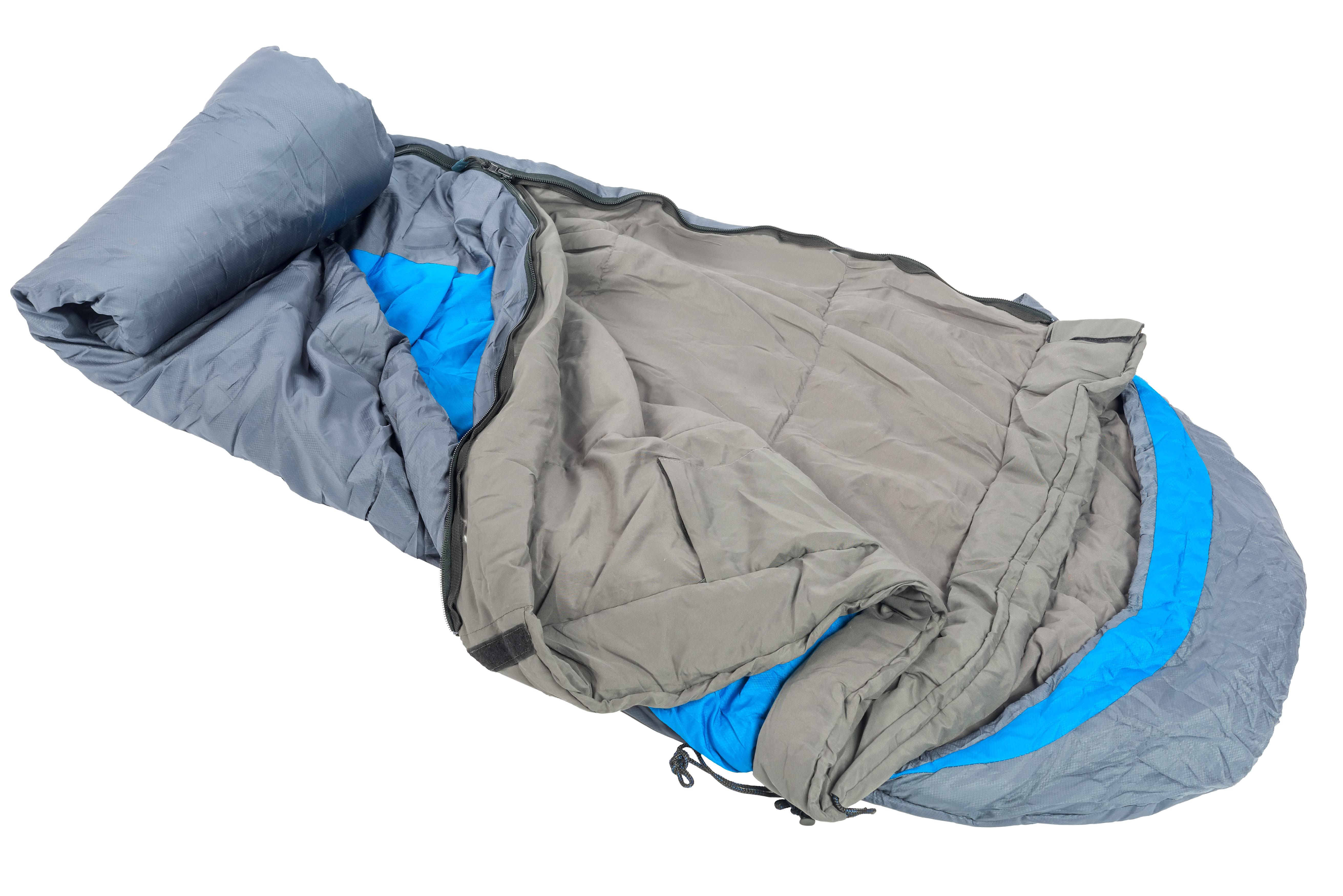 If you love spending time outdoors, you've probably already put together an outdoor kit for yourself, containing all the basic things you need to make sure your trips are a pleasure, not a torment. Whether you like to go camping or backpacking, you know there are a few important aspects to take in consideration when choosing your equipment: space, efficiency, cost, comfort, durability.
Sleeping bags are one of the must have items for any outdoor enthusiast. Whether you are just going car camping, laying down your tent and prefer to just relax or you are the type who travels for miles and miles by foot and spends his night at the top of the mountain or anywhere in the middle of the nature, you will need an adequate, reliable sleeping bag, so you can get some solid sack time.
While space is the main concern when it comes to your backpack, because you want to be as light as a feather when climbing or hiking, comfort and temperature are the main things you should think about when shopping for a sleeping bag.
Types of sleeping bags
There are some basic things you should know when it comes to sleeping bags. One of them is the shape of the sleeping bag. Here are the most common ones:
Mummy
The mummy shaped sleeping bags are narrower than other types, especially at the bottom where the feet go and they widen towards the head. They come with an adjustable hood and they are mostly created for just one person. They are designed so that they maximize warmth by not wasting any space and they look like a coffin or sarcophagus, hence the name.
Rectangular
This is the most widespread shape of sleeping bags. They are roomier and you can combine two or more if the zippers fit, to make them even longer. They are not as efficient in terms of heat retention, so they are not recommended for harsh weather conditions in the middle of the nature, but for milder scenarios.
Semi-rectangular
They are a combination between mummy and rectangular sleeping bags and are also known as 'barrel shaped'. They are roomier than a mummy sleeping bag, but smaller than rectangular ones and are more efficient than rectangular bags, thermally wise. They weigh more and are a bit bulkier.
Double sleeping bags
They are wider than all the other types, as they are designed for two people to fit in comfortably. Most of them come with zippers that can create 2 separate bags if you want to.
Temperature rating & season
This one has to do with the comfort rating or optimal lowest temperature that the sleeping bag can cope with and still keep you warm. Based on this criterion, there are three main types of sleeping bags: winter ones, summer sleeping bags and 3-season sleeping bags.
Winter sleeping bags temperature rating: +10 degrees F and lower (-15 degrees Celsius to -40 degrees Celsius)
Summer sleeping bags: +35 degrees F and higher (0 degrees C to 15 degrees C)
3 season sleeping bags: +10 degrees F to +35 degrees F (-2 degrees C to -15 degrees C)
Insulation type
Another thing you should know about sleeping bags is their insulation type, meaning what kind of material is the sleeping bag made of. The most common type of insulation is the synthetic one, found in most sleeping bags. Synthetic sleeping bags are more affordable, they are non-allergenic and they cope better with damp environments, but they are not as warm and they are heavy. Down insulation is more expensive but is natural, made of duck or goose feathers. It is warmer than synthetic insulation, lighter and easier to pack and to fit into your backpack. However, it doesn't cope well with water/moisture, because it loses its insulating power. There are also some water-resistant sleeping bags with down insulation on the market, but they are even pricier.
Sleeping Bags - What To Look For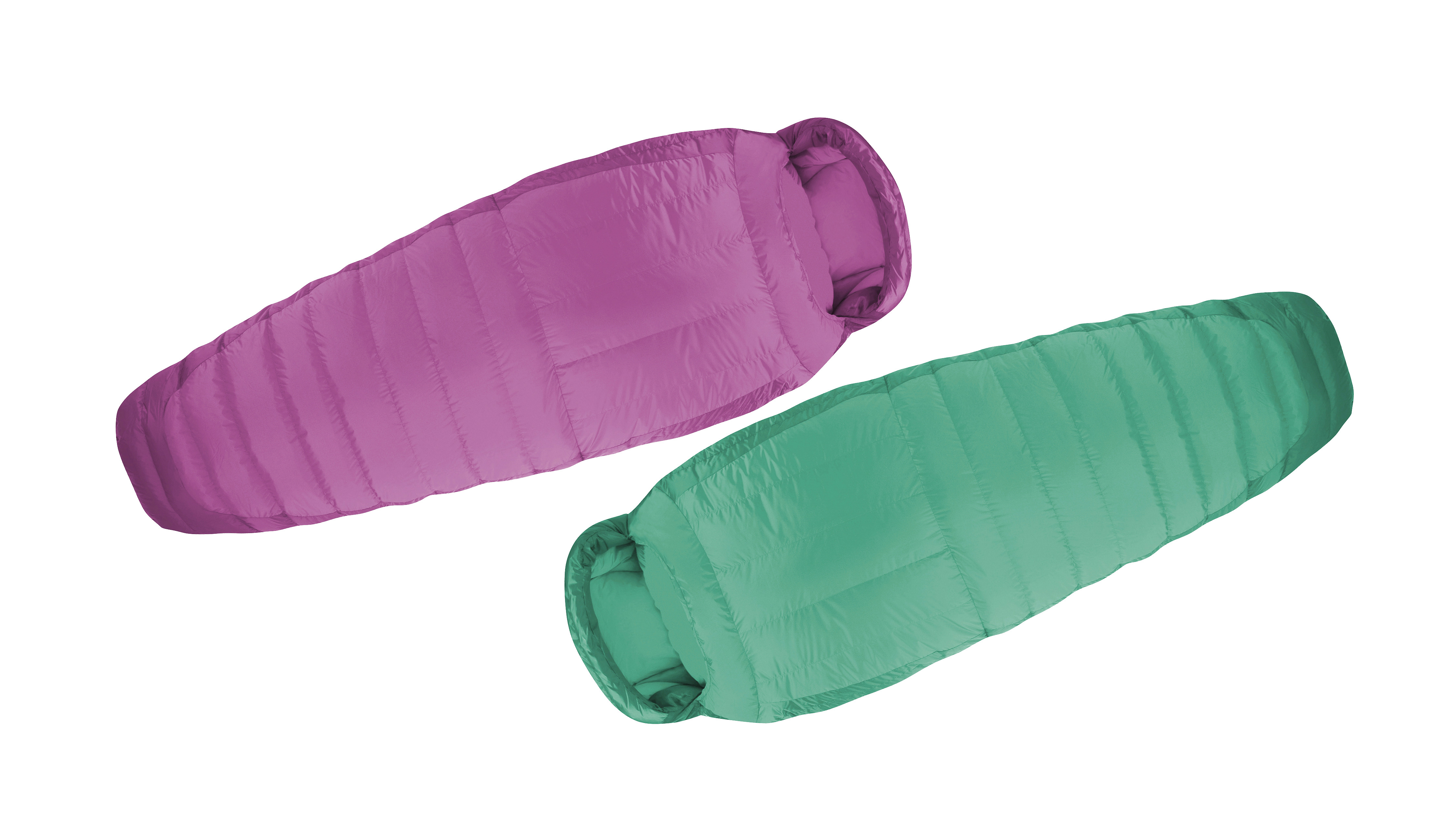 Shopping for a sleeping bag can be a tedious job, if you don't know what to look for. There are so many aspects to take into consideration when choosing the perfect sleeping bag for you: budget, material, comfort rating and more.
That is why we are here to help you make a wise decision faster, by suggesting what factors to take into account when you are in the market for a sleeping bag.
The first thing you should do is familiarize yourself with the basics: what types of sleeping bags are out there, what types of shapes and materials are they made of, what insulation means and so on. You can learn about all these things here:
Price is always important, no matter what kind of purchase you want to make. Although budget shouldn't be the first thing on your mind when choosing your sleeping bag, it is good to know that most decent sleeping bags are somewhere in the range of $150. However, you can easily spend more than $500 for a more professional sleeping bag.
Purpose. Before investing more money than necessary, think about this: what do you need the sleeping bag for? Is it just for indoor purposes, do you need it for when you go car camping, are you a hiking or climbing type of person? Who is it for? Is it just for you? Is it for you kids? Is it for you and your spouse? There are several types of sleeping bags on the market: some of them are more expensive than others because they are better insulated, roomier, have more accessories and so on. It is useless to spend a ton of money for a sleeping bag that you are only going to use to camp in your backyard with your kid, for fun.
Storage. Before buying a sleeping bag, read about it and see how heavy or big it is. If you are backpacking a lot and you have limited space or you don't want to drag around a bulky sleeping bag, you might want to opt for a mummy shaped one for instance, since they are easier to pack and lighter than rectangular ones. Your sleeping bag is going to be one of the biggest items in your backpack anyway, so at least strive to make a good compromise. You don't want to get a light bag in which you are going to freeze, but you also don't want to carry more than you have to.
Comfort and warmth. Before settling for a certain sleeping bag, ask yourself this: when is it most likely that you're going to use the sleeping bag? In the summer, during winter, or all year round? Are you going to use it at high altitudes or in extremely low temperatures or in milder conditions, at the beach, etc.? By determining that, you'll know whether it's better to invest in a winter, summer or 3-season bag. Each of them has its own temperature rating, meaning it is suited to cope with different ranges of temperatures. Also keep in mind that women need higher temperatures than men to feel comfortable, with approximately 10 degrees.
Environment. This is important to take into consideration when opting for a synthetic or down insulation for your sleeping bag. If you know you are going to use the sleeping bag in a damp, wet environment, you might want to go with a synthetic bag, as it copes better with moisture than down sleeping bags. There are also water-resistant bags on the market, although they will be more expensive.
Warranty. Most sleeping bags wear down in time, especially if they are exposed to harsh conditions, moisture and others. It might be useful to know there are brands that will give you a lifetime warranty on fabric and craftsmanship. Others will just offer to repair it in exchange for a fee.
Accessories and features. Sleeping bags come with various features and accessories. Some of them may be useful to you, some not. Some of the most important to know about are the hood (which is important if you'll use the sleeping bag at low temperatures, because a significant amount of heat is lost through your head, so you should keep it as warm as possible), stash pockets where you can keep useful items, storage sack to better preserve it, sleeping bag liners that you can place inside the sleeping bag to keep it clean and gain some extra warmth, sleeping bag straps and more.