All About Air Fryers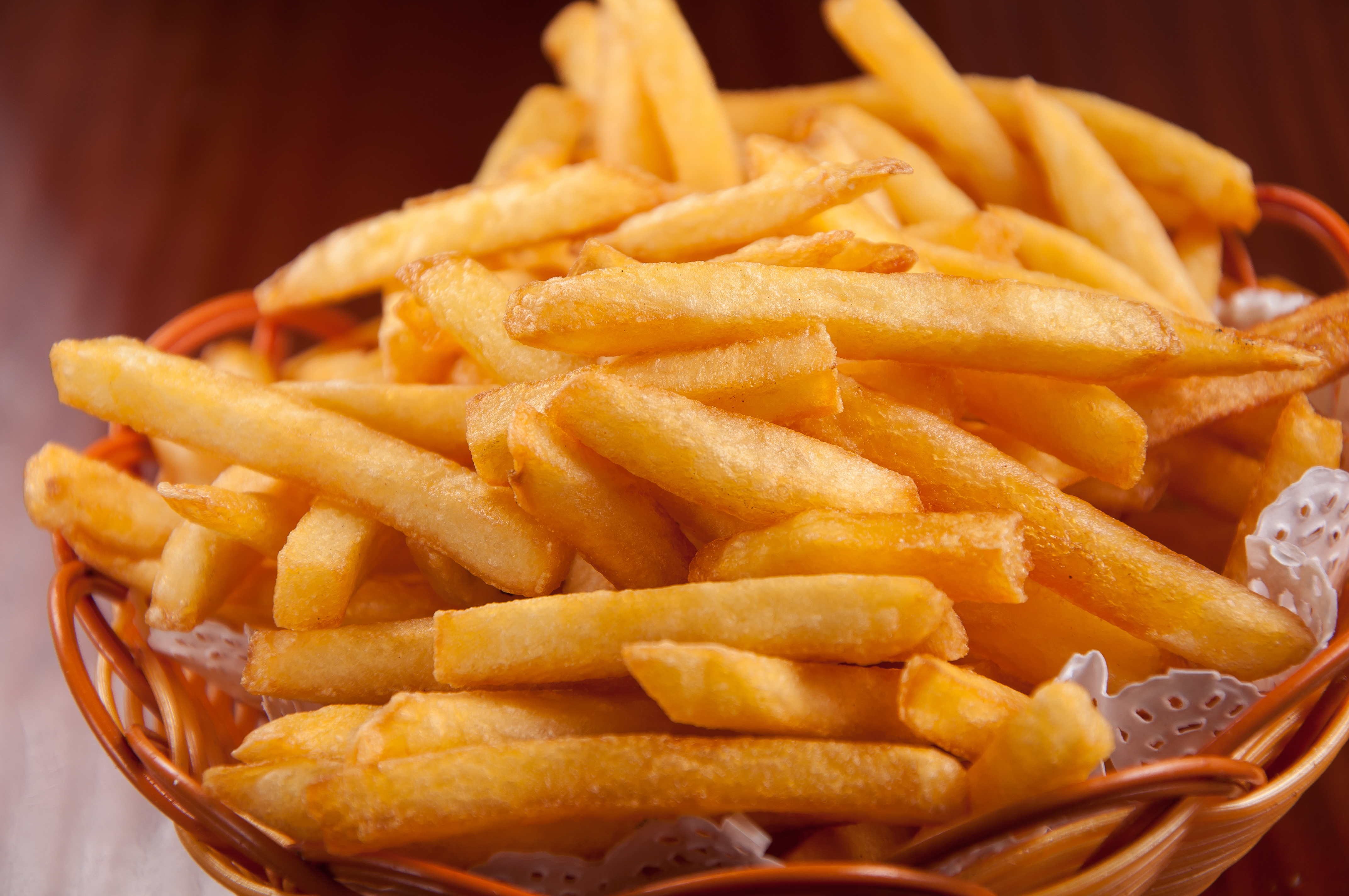 It's in our nature as people to be on a constant lookout for better, healthier ways to eat our favorite foods. Because, let's face it, even the most disciplined among us give in to their cravings from time to time. That is why the market for low-fat products has been expanding tremendously over the past decade. This means that not only do people want to eat more healthy, they want to cook that way as well. Now, preparing healthy low fat meals can be easy by choosing the right ingredients – fresh organic meat and vegetables and cooking with very little oil. But sometimes, the heart wants what it wants – some crispy, freshly fried nuggets or fries. No arguing there, fried foods are among the worst for your general health. High cooking temperatures and an extremely high usage of oil are among the biggest culprits.
Air fryers are what makes life easier in that department. These bulky counter top fillers come in all shapes and sizes but have one thing in common – they cook with minimum to no oil required. And though it might seem impossible, in reality it's nothing more complicated than how a convection oven works. An air fryer works on the principle of hot air circulating throughout the cooking basket covering every inch of your fresh or frozen product. Of course, every manufacturer has their own variation to this technology, but the principle is mostly the same. Some more sophisticated multicookers or air fryers have dual heat sources or extra fans strategically placed inside the appliance to disperse hot air evenly around the cooker.
One of the biggest flaws fryers have, according to customers, is the bad smell. Traditional fryers use the Maillard effect that requires food to be fully submerged in cooking oil in order to cook through. This means that the food gets to sizzle in the scorching hot oil for some time before you can extract it. The burning oil, food or batter residue are the main reasons for the foul smell. These old-type fryers are also very impractical since in order to preserve the taste of your food you need to change the oil between each batch. This practice can be very expensive, time consuming and at time dangerous if you don't wait for the appliance to fully cool off.
Most air fryers don't require more than a tbsp. of oil for a full batch of French fries, for instance. This means that instead of spending liters of oil, you can drizzle over no more than a spoon-full over you fries to make them crispy as always. Some multifryers have different requirements for fresh and frozen foods when it comes to oil consumption. Most require little if any, while you can always spray some over your food for flavor once it's in the cooking basket.
And since this is a counter top appliance, it's important to pay attention to design as well. Air fryers aren't meant to be pretty, but functional. Even so, over the course of our reviews we've stumbled upon more fashionable and less-attractive examples. For instance, the Glip Oil-Less air fryer is a prime example of retro design aimed at consumers with a keen eye for details. And while it may not have as many options as some other similar models, Glip's air fryer is a top seller thanks to its attractive looks and efficiency. Another example of different, but equally impressive design is the modern marvel of Philips AirFryer HD9230/26. This appliance is slick and modern with a blue-lit LED you use to control any function. It holds decent amount of food and offers many preprogramed functions for easier handling. One more modern air frying marvel is Gourmia's robotic cooker that utilizes the latest air frying technology and combines it with a robotic stirrer in order to evenly cook your meals. And even though it might look like a small robot is sitting on your counter, its minimalistic rounded shape will fit in with any decorum.
Depending on your food preference, air fryers can do just that or much more. Some models in our review offer up to 10 different ways to cook you desired foods. These multicookers are much bigger in size, but they make up for it with a versatile set of features and a bigger volume. Most air fryers come with a roasting plate, however, which means you can easily cook hamburgers and similar food with much less fat.
Air fryers cook food with up to 75% less fat while keeping it crispy on the outside and moist and juicy on the inside. There is a large specter of products on the market, but we chose eight representative models to get you better acquainted with this low-fat alternative to traditional fryers. They come in different shapes and sizes, and the price can vary very much, but they all have in common that they cook with no more than a tbsp. of oil.
Air Fryers - What To Look For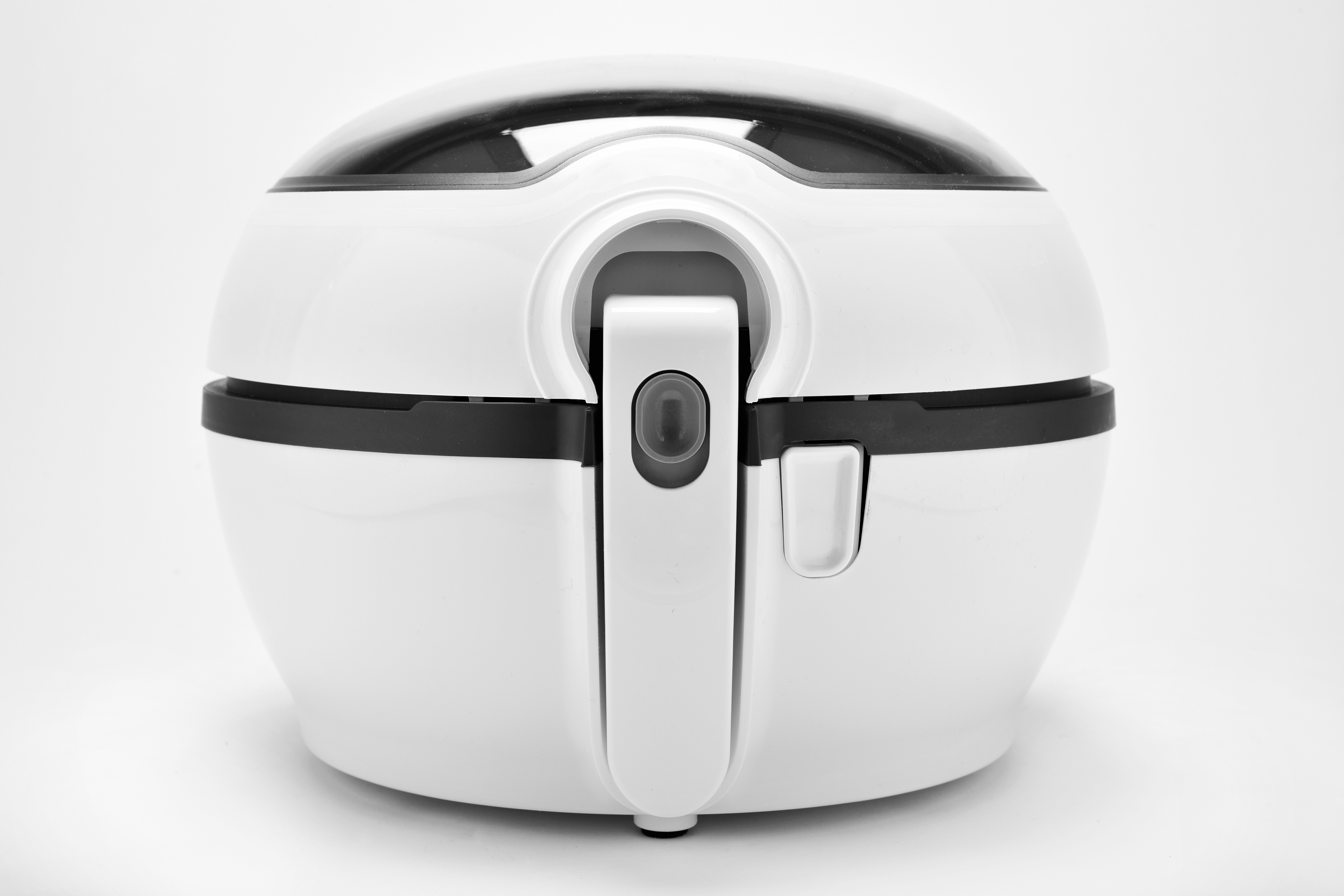 Air fryers come as a healthier alternative to traditional fryers since they use up to 75% less oil during the cooking process. The true percentage is even lower, since most popular air fryers use up to one tbsp. per load. This means you can enjoy your favorite fried food guilt-free. However, the market is flooded with different kinds of multicookers and multifryers, meaning if you're not careful, you can easily make a mistake that can cost you hundreds of dollars. Depending on the size of your household and your preference on the looks and size of the appliance, we presented eight choices that would make frying food easy and interesting.
For instance, although it might not mean a lot to you, different air circulating technologies mean different cooking times and different crispiness of your food. When buying an air fryer you should read the manufacturer's presentation and make sure the fryer has a decent heat source and a fan to distribute the hot air around the cooking basket. Some models have a few different heat sources and an additional fan that makes sure the circulating hot air reaches every nook and cranny inside the cooking pot. Heat plates and halogen lights are the usual choices built into these alternative fryers.
Looks aren't everything but since this item is usually very heavy and big, it's probably going to be sitting on your counter for a long time. This means it's best to choose an appliance that will easily fit in with any possible remodel you might have planned in the future. Air fryers come in many different designs, but there are those that stand out. The retro Glip, the high-tech Philips or the robotic Gourmia cooker are just a few options we selected. All of these examples are unique in their own way, but are simple enough to fit in with almost any backdrop. Some, but not all air fryers in our review offer clear view lids that let you easily check up on your food.
The size does matter, when it comes to air fryers. Especially the size of the frying basket, or pot, depending on the model. A bigger basket means more food can fit, it's as simple as that. For example, 2.2 lbs. of French fries should be more than enough to feed a party of four, and you only have to use a tbsp. of oil if you're cooking with fresh potatoes. The largest model in our review allows up to 3.7 lbs. of fresh food to be cooked in one go.
There are also features like a timer and preprogramed cooking options to keep an eye out for. While they're not crucial if you have the frying know-how, if you're a fresh user, you're going to have a small learning curve without them. A timer is great since it lets you set the time your food should cook for and it's usually accompanied by an audible alert when your meal is done. Preprogramed options make air frying easy for anyone in your family since all that needs to be done is for the food to be placed in the basket and the appropriate option to be selected. Air fryers make cooking a family activity and since they use very little fat in the process, they are much healthier as well.