All About Foot Massagers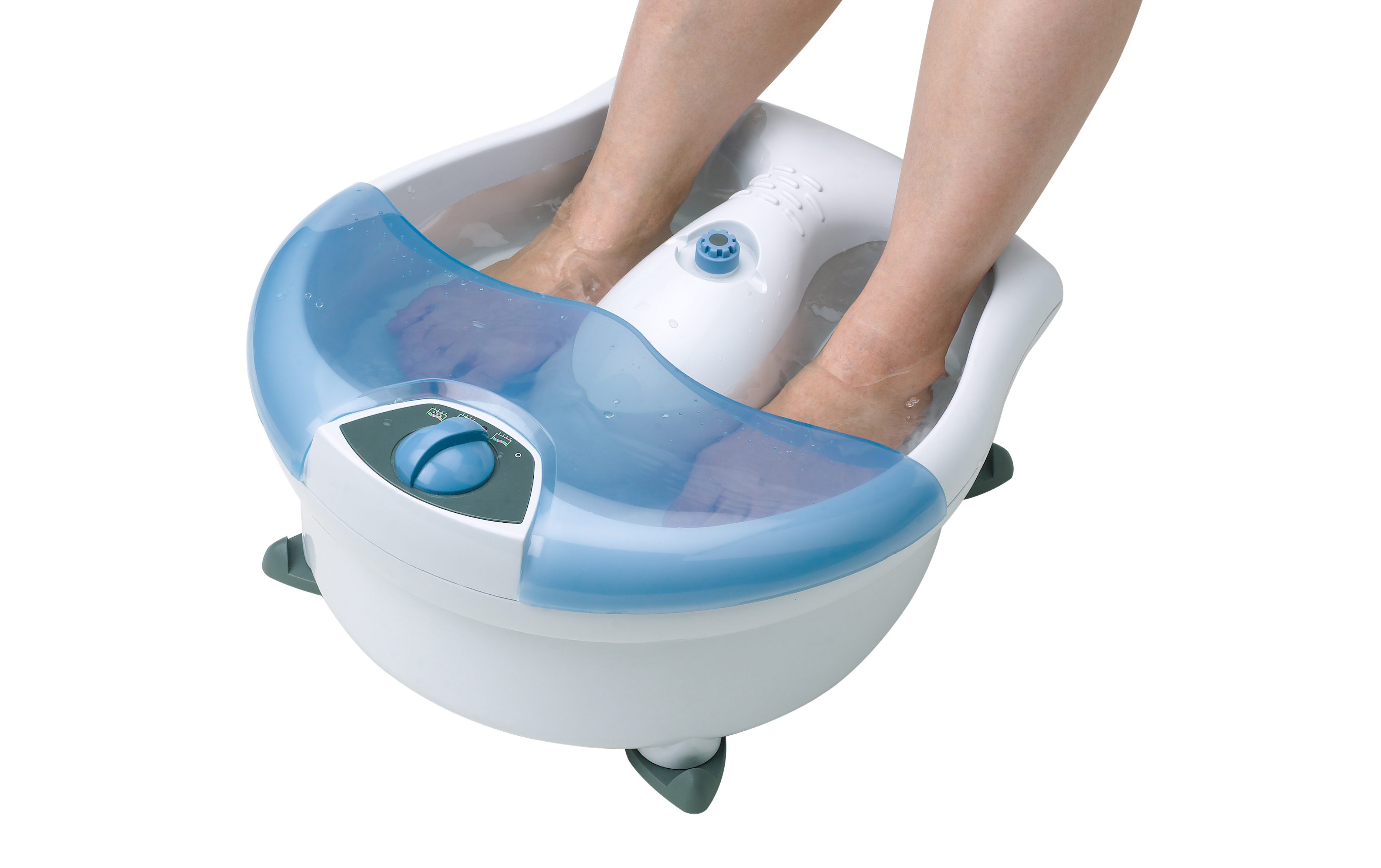 Our lifestyle has changed considerably as we've evolved as humans. And not necessarily for the better, especially when it comes to our health.
While we are no longer living in caves, running miles and miles every day to catch our meal and to survive predators, we are still living in stressful conditions on a daily basis. We have become more sedentary, more anxious, more depressed and more vulnerable.
Although we've considerably reduced our walks, we still make around 10,000 steps every day, give or take. Studies show that approx. 75% of all Americans suffered from some sort of foot problem at least once in their lifetime. Our hectic jobs and lives are also taking a toll on out mental wellness and only make things worse.
Benefits of massaging your feet
A foot massage has several benefits on your state of mind and overall health, physical and mentally. The first obvious benefit is the fact that a well-done foot massage will relief or at least reduce any foot pain you might struggle with.
Another advantage of getting a foot massage is the fact that it relaxes your entire body and makes you calmer. Research indicates that even a 10 minutes foot massage helps reduce anxiety, depression and improves your mood.
And yet another benefit is the fact that foot massages promote a better blood flow and help clean out toxins from your body. They also reduce high blood pressure and also help people with headaches.
Last, but not least, massaging your feet on a regular basis works as an efficient prevention method. You will experience less feet, legs and ankles issues in general.
Types of foot massagers
Now that we've hopefully established the benefits of getting foot massages on a regular basis, it is useful to know the best and most affordable ways to accomplish that. While human hands can never be 100% simulated in any machine, technology is getting closer and closer every day. Not everybody has the time, finances and mood to make constant appointments and spend money on a professional masseur. That is why more and more people prefer to invest in a foot massager.
Foot massagers divide into 3 main types: manual, electric and foot spas. Depending on their type and capabilities, they combine different massage techniques such as kneading, vibration, shiatsu, infrared (helps increase the blood flow and it is also relaxing for your muscles), heat, hydrotherapy or compression.
Manual foot massagers
They are the simplest and most affordable type of foot massagers. They are usually made of wood or plastic and massage your feet by simply placing them on the rollers on it and rolling your feet back and forth. They come in a variety of shapes, sizes and models. While they have a relaxing effect on your feet, they aren't that efficient or rich in features as the other two types.
Electric foot massagers
They work by being plugged into an outlet and they apply pressure on your feet, in key areas. They roll, vibrate, heat or knead and sometimes combine several of these techniques. They come in a lot of models, shapes and sizes, and some of them are large enough to massage your calves, too. Some have smarter and more complex features than others and they also come in various price ranges. They are the most expensive of all three types.
Foot spas
They are also a very popular type of foot massagers, but unlike the above mentioned types, these ones work by using water. You simply soak your feet in them and get a bubble or water jet massage. It is basically a hydrotherapy for your feet and you can look at them as being smaller bathtubs, but only for your feet. You can also add salts and essential oils in them.
Foot Massagers - What To Look For
So you've decided to invest in a foot massager. What next? The market is so flooded, there are so many options to choose from, models, sizes, shapes and price ranges. Here's a succinct guide to help you get started:
What kind of foot massager do you want? This is the first question you should ask yourself. As you've probably read in our introductory article, you know there are three major types of foot massagers out there: the manual, electric or spa ones. Each of them has advantages and disadvantages and it is important to know what the best option is in your case. Do you just want a simple, affordable device to merely help you relax and treat your feet from time to time? Do you have chronic pain or other feet issues? Are you a sucker for smart and complex features and controls, regardless of the cost? Do you also want something to massage your calves? Narrow down your search by choosing a specific type that meets your needs best. As a general tip, you can get a simple, basic manual foot massager for as low as 5$. A foot spa will cost you around $30 to $100, while electric foot massagers are going to be pricier, depending on their features and capabilities (from $50 to hundreds of even close to $1,000).
Make sure it fits your feet. Size is important when choosing a foot massager, so make sure the device you are choosing can accommodate your foot size. Your feet should feel comfortable in it, from heel to toe. It would also be advised to choose a light model, so you won't hurt your back too while carrying the foot massager throughout the house.
Features and techniques. This is among the most important aspects to consider when choosing a good foot massager. Foot massagers use different mechanisms to massage your feet. Some of them are gentler (especially foot spas), while others are really therapeutic and offer a deeper massage that actually heals your muscles and reliefs foot or leg pain. Make some research and find out everything you can on how kneading, pressure, vibration, shiatsu, hydrotherapy, infrared massage techniques work and see which one is more beneficial to you.
When it comes to essential features to look for, the most important ones are: different automatic programs, adjustable settings (speed, intensity), built in heating pads, 360 degree massage feature, which massages your entire foot not just certain parts, comfortable cushioned surface (usually made of gel foam or soft plastic), touch controls and remote control, cordless/battery operated massagers (if you don't want to drag the cord around every time you want to move the foot massager), automatic shut-off function.
How easy is it to clean the machine? This is also an important aspect to consider. After all, you are using the massager for your feet. Try to go with a model that is easy to clean and has removable/washable parts such as the foot sleeves or covers.
Check out the warranty. Not all foot massagers offer a warranty and you should look for a reputable brand which includes one; the longer the warranty, the better. Most of them come with a one-year warranty. Additionally, you can also read as many customer reviews as possible about the brand you want to go with, to see how their customer support is and how they treat their clients in general.