All About Headphones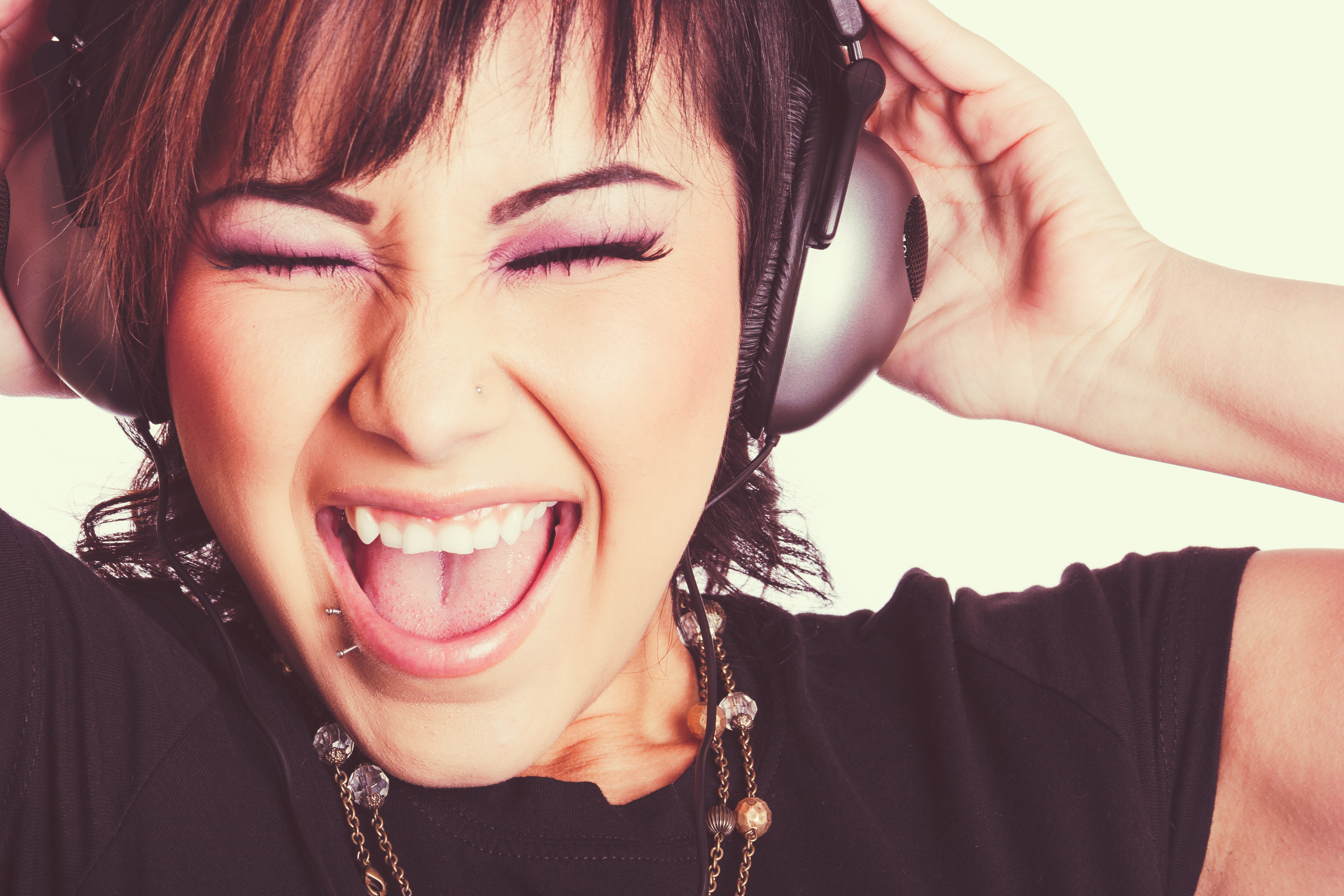 Life without music would be at least dull, if not truly depressing. Music is an intrinsic part of our existence: we feel like listening to music in every circumstance, regardless of the state we're in. There's a song for every mood and activity, whether we are happy, sad, melancholic, we're on our morning jog, we need some background music for when we are working, we feel like dancing, meditating or for when we just want to relax.
Headphones are more than just an accessory nowadays. They are just like a piece of clothing, always on us. Take a walk and look around you, at the bus station, in the subway, on the streets and so on and count how many people have their ear buds or headphones on? This is where it's at.
There are some basic things you should know about headphones, if you are interested in buying a headset. Headphones come in several designs, sizes, shapes, price ranges and so on. Each has its characteristics, specifications, ups and downs, and it's useful to know a thing or two, before ordering a set.
Types of headphones:
Based on how they fit, headphones are usually divided into earbuds (also known as in-ear monitors or IEMs), over-ear headphones (aka circumaural, full-size or around-ear) and on-ear (supra-aural) headphones. Over-ear headphones enclose the ears while the on-ear ones sit on the outer ear. There are also semi-open headphones, which, as you probably guessed it, fall somewhere between open back and closed back headphones.
As for the band of the headphones, it usually sits on your head, but it can also rest on your neck, in the case of 'neck-sitting' headphones. Some people like the latter most, for reasons of comfort or merely because they don't want to mess up their hairstyle.
There are also open back or closed-back headphones. Closed back headphones are preferred by a larger number of people, because they don't let others hear what you are listening to and you're also less bothered by outside noises, because they are more soundproof. However, open-back headphones sound a bit better and offer something closer to a 'live' audio experience, but they also have sound leakage, meaning others can hear what you are playing.
All types of headphones can be corded (or wired) and cordless (or wireless).
Wired headphones are not as comfortable as wireless ones, because of their hanging cable, but they are superior to cordless ones in terms of sound quality. Cordless headphones are more comfortable, but they work with Bluetooth or RF (radio frequency) which means they can often experience interference and they don't sound as good. However, technological advancements reduced that gap and that small difference is noticeable only for the experienced, pretentious ear.
You should also know that wireless headphones run on batteries, which can also be an inconvenient for some. However, for people who don't want a hanging cable from their headset and prefer the freedom offered by the wireless headphones, should opt for models that work on 2.4 GHz, instead of the common 900MHz, because the 2.4 GHz band is not so crowded with other wireless devices.
Features
Headphones are equipped with various features. One feature that you'll often see mentioned is the noise-cancelling function. Headphones that have this feature have a built-in microphone that measures the outside noise around you and basically blocks it so that you can better enjoy the music that you're listening. Noise-cancelling headphones are of course more expensive and not everybody can really hear the difference.
Water resistance is another sought for feature, especially by people who are into outdoor activities.
There are also smarter features in some headphones, such as built-in voice assistant with Siri, Google Assistant, etc. This feature allows you to control what you're playing, check your messages or even receive walking directions.
Onboard controls is another feature found in some headphones. They have the control buttons such as volume, EQ settings, etc., directly on the headphones.
Specs
Another aspect you should familiarize yourself with are the tech specs of a headset. Here are some of the terms you'll come across:
Sensitivity: Sound sensitivity is measured in Decibels (dB) and it measures the sound pressure level (SPL) to which the headphones are sensitive. Headphones should be somewhere in the 75db to 110 dB range. The higher the sensitivity, the better the sound quality.
Impedance: It measures how much power is required to amplify the signal and send it from the cable to the earpieces. To simplify things for you, you should know that the lower the impedance, the louder the volume is and vice versa.
Frequency response: Humans can hear in the range of 20 Hz – 20,000 Hz (or 20 kHz). Bass is represented by the low frequencies and highs by the higher frequencies. Mids are of course in the middle of the spectrum. The frequency response is what frequencies the headphones can produce.
Headphones - What to Look For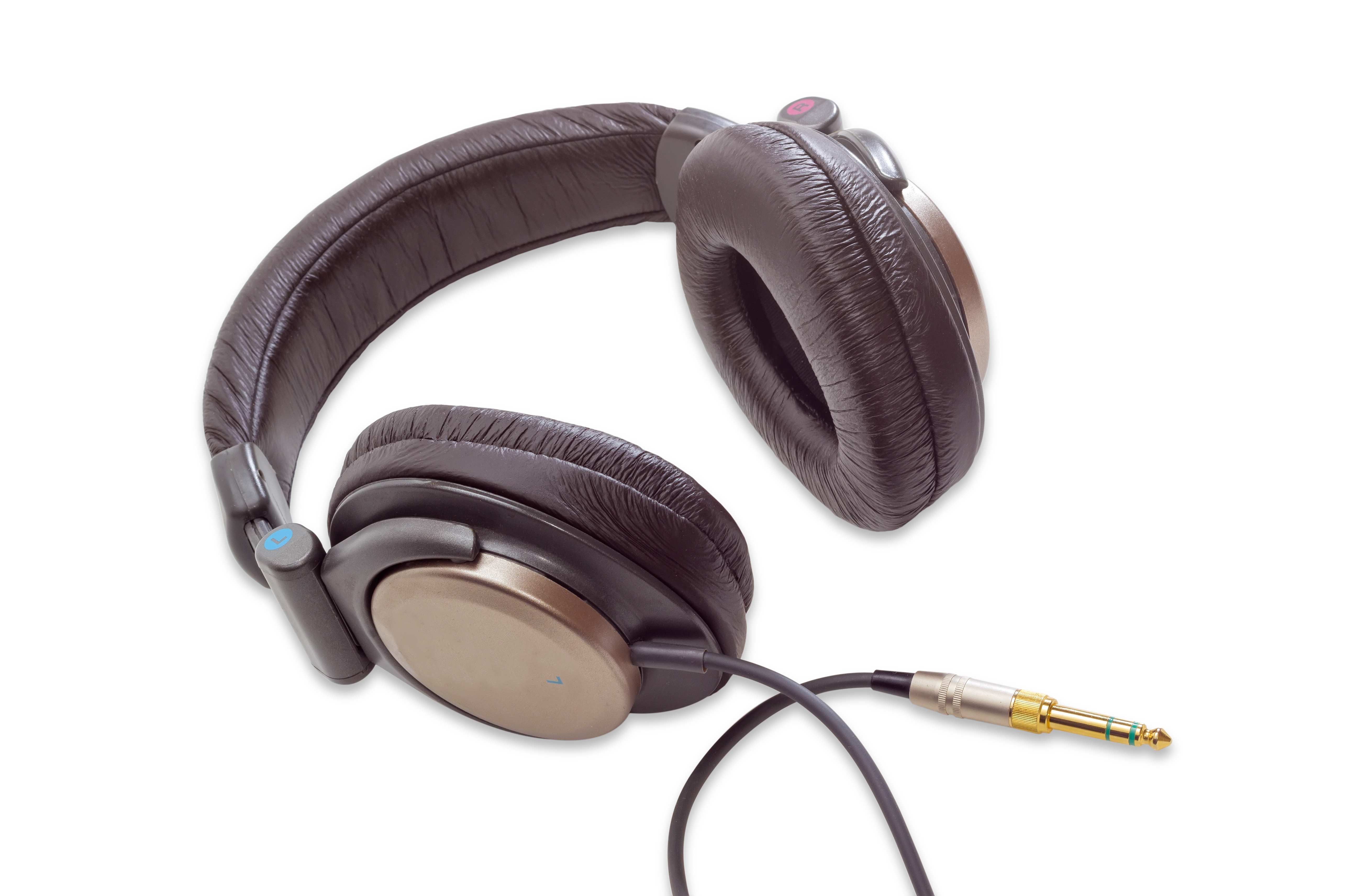 There are countless options when it comes to headphones. There are so many available designs and different features and specs to look at, that it can seem daunting to grasp it all.
We are here to help you make an informed decision and advise you on how to choose the best headphones for your needs. We are going to skip on the first obvious aspect, which is budget, because we assume you are well aware of your finances and you already know how much you can afford to spend.
What do you need the headphones for? Knowing where and when you're going to use the headphones the most may help you choose easier. If you want them for outdoor use and exercise, you might want to opt for earbuds, as they are lighter and smaller and they won't bother you when you jog, for instance. You might also want to opt for a water resistant headset that can cope with excessive sweat, rain and so on. If you need to take your headphones at work or in public, you might want to go with closed-back models because they isolate the sound better, so your colleagues or other people, depending on the scenario, won't hear everything you're playing. If you just want a pair of headphones for home use and you are pretentious about sound quality, you can go with an open back model too and you have to be more careful at the brand and specs of the headphones. Or perhaps you need your headphones for gaming, which means you have to opt for headphones with a microphone, to be able to chat with other players. Gaming headphones are specially designed to enhance the audio experience and offer a surround sound. There are also more professional headphones out there, too, such as studio or DJ headphones, but we are only going to talk about those meant for general use.
Decide on a type and design.
You can also take into consideration the aforementioned advice, when it comes to design. There are several types of headphones you can choose from: from ear buds to over ear, on ear, closed back, open back, neck sitting, wireless and corded headphones. You can use the information in the Introduction to find out more about each type.
Should you go wireless or corded?
Both wired and wireless headphones have their advantages and disadvantages: corded or wired headphones have a better sound quality and they are more affordable, but are not as comfortable and convenient as wireless ones.
Wireless headphones (usually work on Bluetooth, or RF) are more expensive, need to be recharged and may not sound as good as corded headphones, although the good ones get close enough. Range may also be an issue with wireless headphones, as they usually work on a 30m distance. On the other hand though, they are way more comfortable and portable because there's no annoying cable tangling and hanging.
Material on the earpieces. When it comes to the inner material of the earpieces, manufacturers go with either leather, Alcantara or fabric mesh. They all affect the overall comfort and sound of the headphones. Leather ear pads translate into a more powerful bass, but they can be really uncomfortable during summer, because leather doesn't breath that well (as well as Alcantara for instance). Headphones with fabric mesh are more breathable but they won't provide as much bass.
Tech specs. If you've made it this far, you probably know a thing or two about the most important specs of headphones, such as frequency response, impedance or sensitivity. If not, we recommend you read the Introduction on headphones. Make sure you do your homework and read all the specifications on your headphones, because they will affect the sound quality, bass and volume of the headphones.
Features. Depending on how much you are willing to spend, you can benefit of various features in a headset: from built-in microphone and voice assistance, to water resistance, noise-cancelling, adjustable ear cushions, audio adjustments, and more.
How comfortable are they? While sound quality should be your number one priority, never neglect comfort. No matter how incredible, crisp, clear or loud sounding your headphones are, if your ears or head hurt after wearing them for half an hour, they are useless. Try them out and see how comfortable they are on (or in) your ears, before you buy them.
How durable are they? Even if your heart is set on a specific brand and model, don't throw yourself right at them before you carefully inspect them first. How thin and fragile is the cable? Are the headphones too light? Most durable headphones are usually heavier. Can you replace the cable or ear pads in case they deteriorate? No matter how irresistible a pair of headphones seems, if you have to throw it away in a few months, it's just not worth it.