All About 4K TV's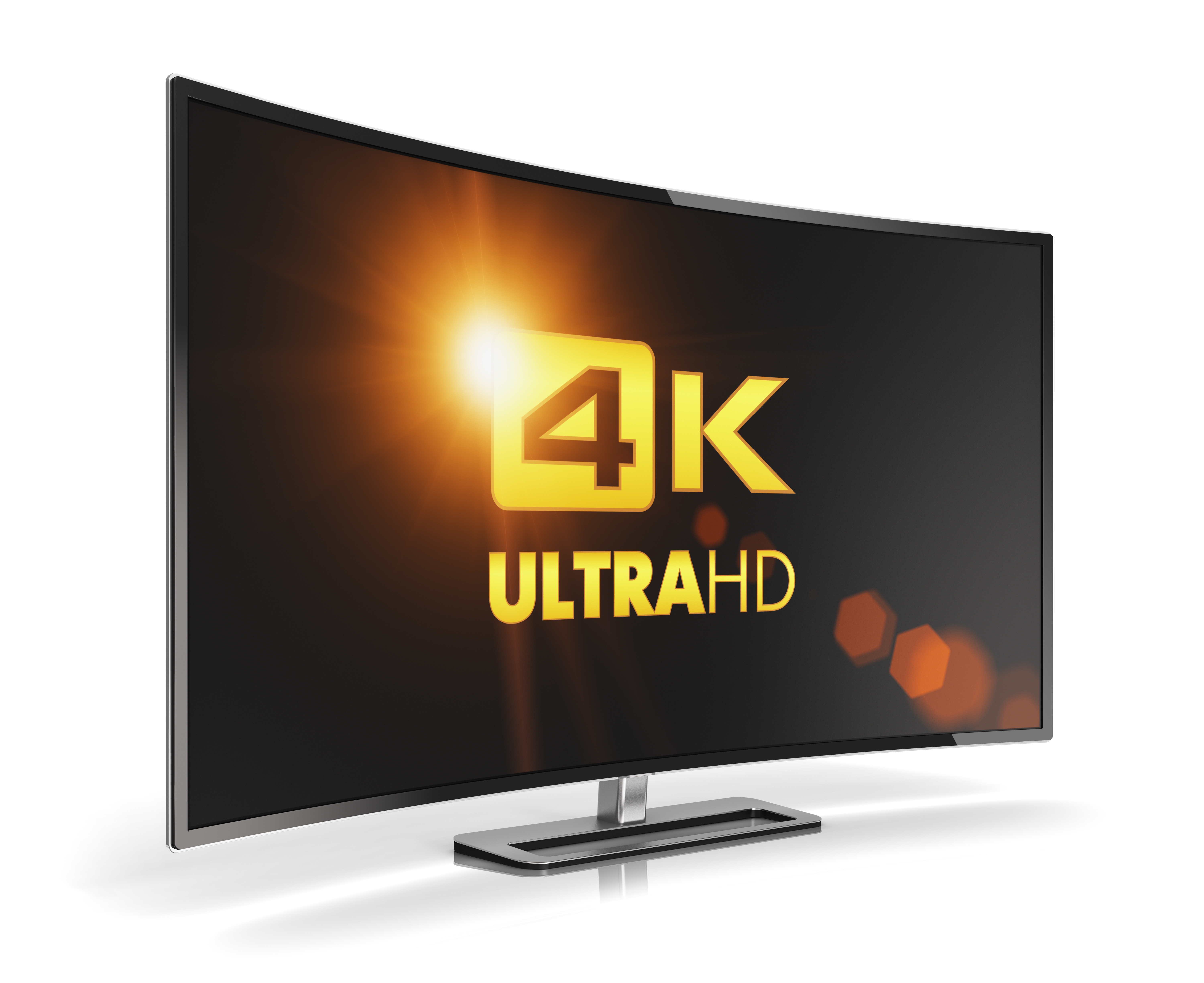 TV sets have come a long way over the years. Nowadays, tube TVs are museum exhibits and even HD sets decreased in popularity. The reason for that are the new 4K (also known as UHD - Ultra High Definition) TVs that can be found on every shelf in electronics stores. Just like with every other gadget today, TVs have also gone 'smart' and when you're talking about 4K sets, they can only be smart TVs, because even the most basic and affordable ones have smart features built in them.
Most 4K content today is provided by streaming services (Netflix, Amazon Prime are the most important) which strive to adapt their content to the new technology. You can also find 4K UHD Blu-ray movies now and if you are a passionate gamer, 4K gaming on consoles is what it's all about these days (Xbox One X, PS4 Pro).
What are 4K TVs
4K TV sets are basically 4 times better in terms of picture quality than the full HD ones, as they have four times more pixels.
Although most manufacturers describe Ultra HD and 4K as being one and the same thing, there is a small difference between the two. Regular consumer Ultra HD TV sets that you can buy at any specialized store have a resolution of 3840 x 2160 pixels, while the real 4K screens that we see in cinemas, have a resolution of 4096 x 2160. However, they're both referred to as '4K'.
While the technology in 4K is the best there is so far and is indeed much better than that used in full HD sets, to our human eyes, the difference isn't that huge. It is true however that the more pixels, the better the image, so you will find 4K screens to provide a sharper, clearer, more detail image. If you want to see a noticeable difference, the content you're watching should also be in 4K. Another important thing is how close you're sitting from the TV set. The beauty of 4K screen is the fact that even if you are staying close to the screen, the image won't deteriorate. On the contrary, the closer you sit, the more you'll be able to enjoy the quality of 4K. Studies show that in order to benefit fully from this technology, it is advised to sit at a distance of approx. 5 feet, if you are watching a 68 inch TV.
When it comes to 4K TVs, the number of pixels is not all that matters. What matters is also the quality of those pixels. There are two terms you should familiarize yourself with when it comes to TV technology:
HDR (High Dynamic Range): it gives more depth to the image, by enhancing the difference between the darkest and lightest parts of the image. This translates into a more dramatic effect, more detail and a wider contrast range.
WCG (Wide Color Gamut): Most TVs that come with HDR also have WCG. The WCG feature increases the colors, thus offering a more realistic and high quality image. It will give you deeper basic colors such as green, blue and red and more shades of secondary colors, such as pink, purple, burgundy, magenta and so on. In order to benefit from the wide color gamut you have to have both a TV and a content capable of providing WCG. If your TV knows WCG but you are watching regular TV channels for instance, you're not going to see that big of a difference.
Types of screens in 4K TVs
The two main types of screens found in 4K TVs are LED LCD screens and OLED Screens.
LED LCD screens have a few sub types of their own: Edge-lit LED LCD, which are the most common and affordable ones, but not necessarily the best in terms of picture quality, Full-array LED LCD, offer a better contrast and are more expensive and Quantum Dots.
OLED Screens (Organic Light Emitting Diode) offer the best quality in terms of contrast and black levels. However, they are not as bright as LED LCDs and are also pricey.
Screens can also be categorized by their shape and there are two main types: flat and curved. Although curved TV sets may look more interesting and fashionable, their quality is not superior to flat ones.
4K TV's - What To Look For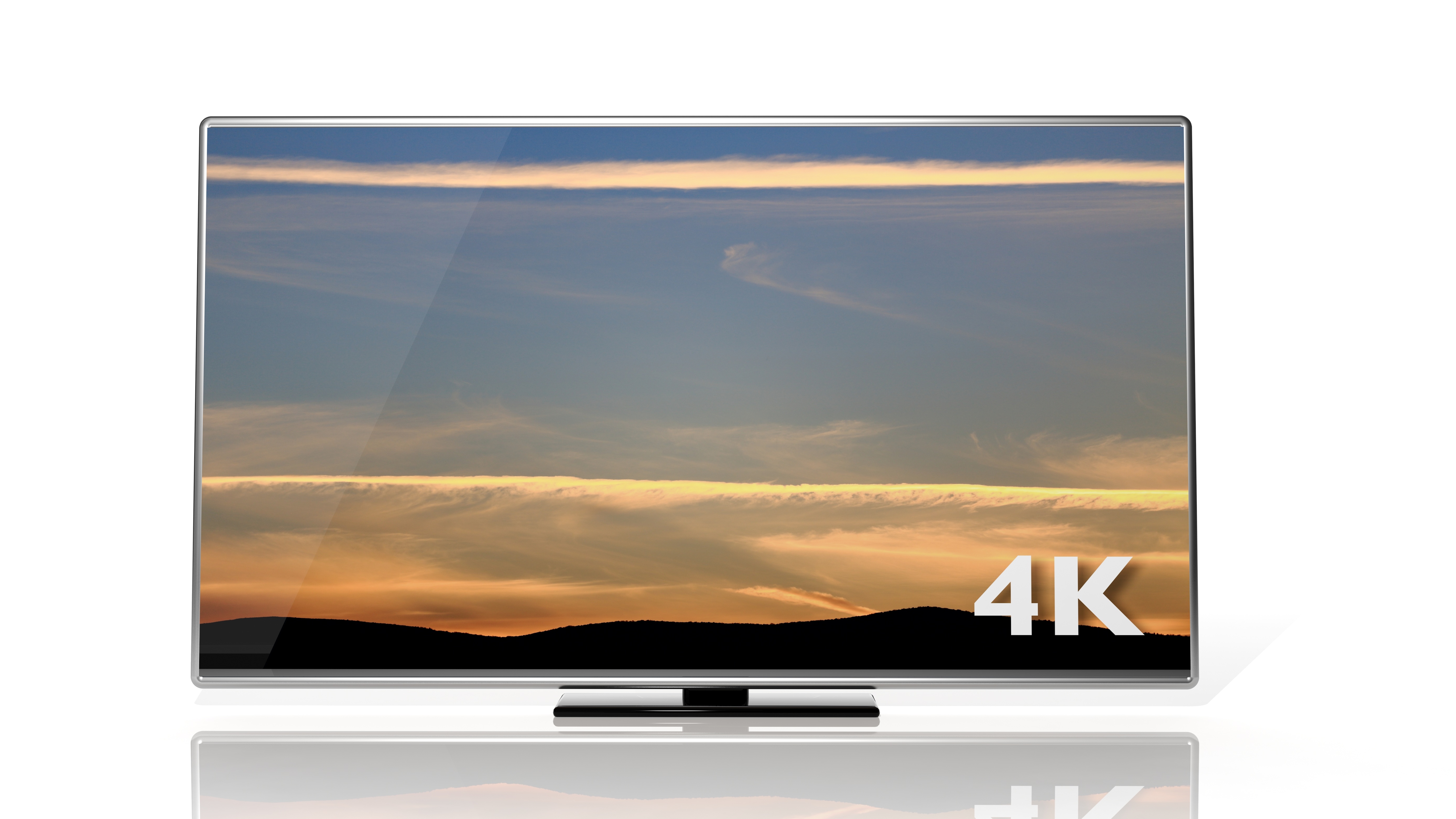 Shopping for a 4K TV is a big a task as purchasing any other gadget today. You've got a plethora of options, brands, features and specs to pay attention to and it can get exhausting.
Here are some aspects to consider before making a purchase:
HDR (high dynamic range) technology. As mentioned in the Introduction, HDR technology is very important when it comes to your TV's image quality. It is definitely something you want in your new set. And HDR 4K sets usually have WCG (wide color gamut), too, which together will provide a better, deep, vivid, colorful and detailed image. Another thing to know about HDR is that it comes in two formats: HDR10 and Dolby Vision, the latter being superior in quality, but more expensive. In the most ideal case, your TV should support both formats, but the most widespread is the HDR10.
Screen type: We also mentioned the most common types of screens when it comes to 4K TV sets: you can choose between LED LCD or OLED. Each has its own advantages and disadvantages: OLED offers a better contrast and deeper image, but is more expensive. LED TVs have a better brightness and are more affordable, but the overall image quality might be slightly lower than with OLED. Your budget will pretty much be the decisive factor here.
Refresh rate is another factor to consider. The higher the number, the better. Try to aim for a TV with a refresh rate of 120 or 240 Hz. Cheaper sets will have a refresh rate of only 60 Hz, which affects how you see motion (in action movies, sports, etc.)
Size is also important and it pretty much depends on how much space you have. For a bedroom you should aim for at least a 40 inch TV, while a living room or main set should be at least 55 inch. The larger, the better, if your space and wallet allow it.
HDMI ports. Look for a TV set with as many HDMI ports as possible (three or four). They are important if you want to connect your TV to your gaming system, Apple TV and so on. If there aren't enough on your TV, you'll have to continuously plug and unplug everything.
Voice control. Voice control is a more and more popular smart feature found in all smart gadgets. It allows you to control your TV through voice command, with assistants such as Google Assistant or Amazon Alexa. Remote controls are still important, but it wouldn't hurt to have other options, too
Look for a reputable brand. Some of the best manufacturers of 4K TVs are Samsung, Sony, LG, Vizio, TCL.