Shopify is a one of the most popular e-commerce solutions on the market today. It currently has over 325,000 merchants who use its services and generated $24 billion in sales so far.
Shopify is a leading online shop builder that can be used by users with little knowledge in web design but also offers complex options for people who are familiar with HTML and CSS. Its closest competitors are BigCommerce and Volusion.
COMPLETE REVIEW
It is a canadian company that was founded in 2004 and it is headquartered in Ottawa (Ontario). It launched its online store platform two years later (in 2006).
Shopify offers 5 plans for its customers (see Pricing).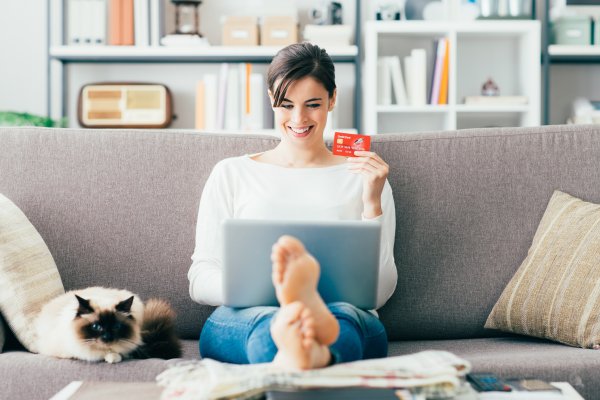 All plans offer free transactions for customers using Shopify payments and charge different percentages for external payment gateways: 2% for the basic plan, 1% for the middle plan and 0,5% for the Advanced one.
Shopify offers a free, 14 days trial period, so you can test the service before committing to any plan.
The software offers over 100 themes to choose from when building your online store. You also have a Theme Store with many other free or paid themes, personalized for different segments of the industry (art, clothing, furniture, jewelry and so on). You also have access to a large App Store with more than 1,500 of different apps, also free or paid, that you can include into your website. The tools help you in aspects such as shipping, social media, accounting, inventory management, etc.
As we mentioned before, users who are confident in their design abilities can edit their website with an HTML and CSS editor. What is tricky though, is the fact that in addition to knowing your HTML and so on, you also have to be familiar with Liquid, which is Shopify's own programming language, because code changes involve that one as well. This can be frustrating for some users, because Liquid may look like a completely foreign language and they may need the assistance of an expert.
Another cool feature of the online store builder is the fact that it doesn't push your site live until you are completely finished with its creation. You have to manually launch it when you feel ready to share it with the rest of the web.
Shopify integrates with more than 70 payment gateways. You can also use their own payment gateway, called Shopify Payment.
You can sell your products through eBay, Amazon and Shopify will help you track inventory and sales. You have dozens of payment processors at your disposal, such as PayPal, Stripe, etc. Shopify can integrate with almost any 3rd party shipping service, be it Shippo, Aftership, Shipstation, etc.
It also offers Android Apps, Apple Watch and iOS. It is well optimized for smartphones and tablets.
Regarding the discounts & coupon codes, Shopify comes with a flexible and user-friendly discount interface. Users will have a generous offer to choose from: fixed price, free shipping discounts, general discounts or discounts on certain products only, percentage discounts, etc. You can also set an expiry date and a maximum amount of usage.
The platform tracks all the items you have in stock and has a POS system that lets you manage your online or offline inventory.
Shopify has good and easy to use SEO options and integration with Mailchimp.
If you have a large number of items in your store, you can save a lot of time when you have to add new products, by setting up rules which automatically place your items in the right category. This feature proves to be a huge time saver.
Pricing
Shopify Lite starts from $9/month and helps merchants sell through social media (Facebook and other platforms) or an existing website. You can add products to a site or blog and accept credit card payments.
Shopify Plus applies to larger businesses and high volume merchants. The fees are negotiable so you have to leave your details and you will be contacted by one of their reps.
Basic Shopify is your next option and it starts from $29/month. The package includes 2 staff accounts, unlimited number of products and file storage, 24/7 support, fraud analysis, manual order creation, free SSL certificate and other features.
The Shopify plan is suitable for a growing business and it costs $79/month. It includes all the features from the basic package, with some additional benefits: you get 5 staff accounts, gift cards, professional reports and abandoned cart recovery.
The most expensive and complex plan is the Advanced Shopify, which is $299/month. It includes 15 staff accounts, an advanced report builder and real-time carrier shipping.
Help/Support
Regardless of what plan you choose, Shopify offers 24/7 support, via open chat, e-mail and phone. There are also FAQ's, forums and tutorials at your disposal. They claim to have an average wait time of 2 minutes for chat and 1 minute for phone support.
Phone: North America: 1-888-746-7439
UK: 0800-808-5233
Australia: 03-8400-4750
Social media: Facebook, Twitter, YouTube, Instagram, LinkedIn, Pinterest, Google+, Snapchat
Facebook: https://www.facebook.com/shopify
The general opinion is a positive one, although there are some customers who consider the support staff not to be the most 'tech savvy' on the market. Some claim that some complexe technical issues don't always get the most satisfying solutions. But overall, Shopify's help&support team received good ratings.