All About Ecommerce/Shopping Cart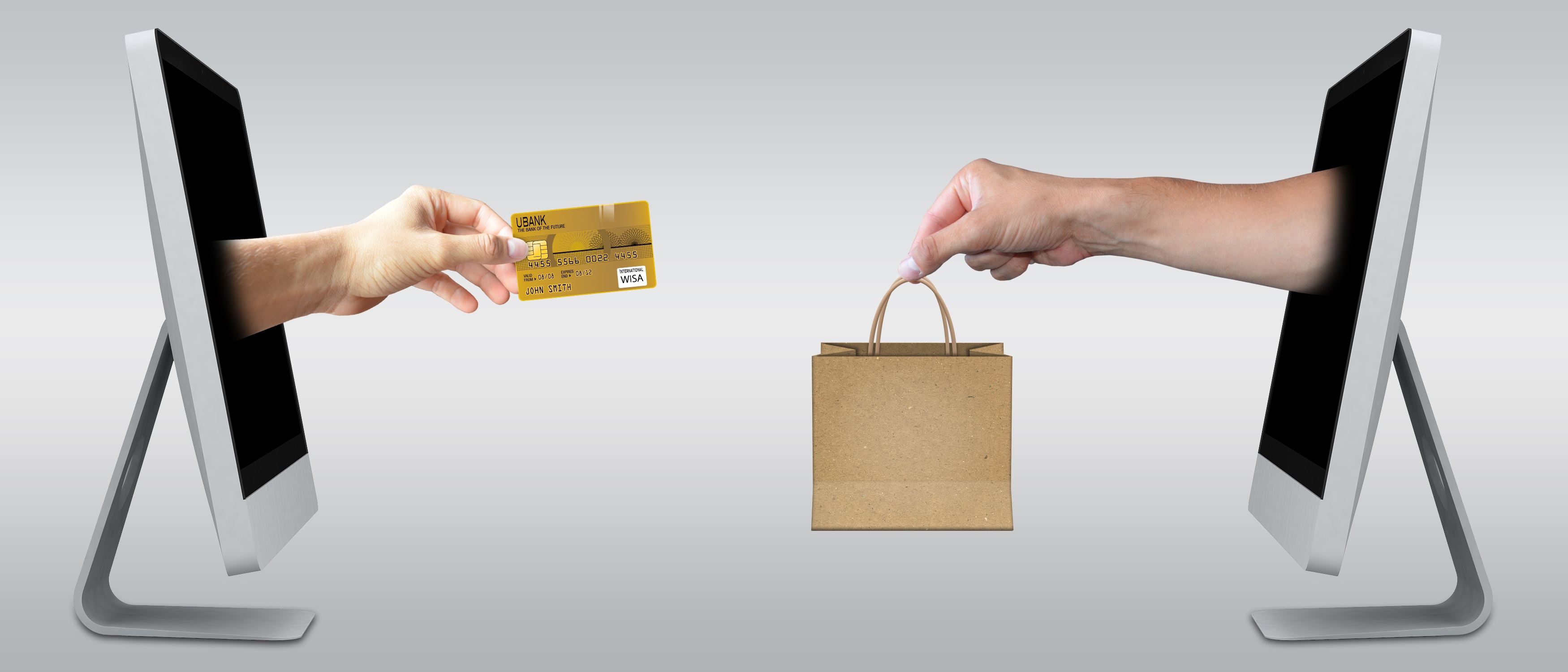 Any transaction that takes place online falls in the category of electronic commerce, or e-commerce. Either you sell or you buy a product or a service, if you are conducting any form or business on the Internet, you are doing e-commerce.
The saying "time is money" has never had as much power as nowadays. Everybody is in a rush and we've come to value every second of the day. And because Internet is the fastest and most efficient route to everything, being an information, a payment and so on, e-commerce expanded rapidly over the years and became part of our lifestyle.
Ecommerce can operate on different segments: from business to business (B2B), when businesses carry out different transactions between themselves, from business to customer, from customer to business or from customer to customer.
E-commerce can include almost any type of business transaction you can think of, as long as it is performed over an electronic network: from the selling and buying of material goods such as clothing, food, music, books, to financial services such as buying plane tickets or booking hotel rooms, paying your bills via Internet, etc.
The advantages
The first and most obvious one is its efficiency. Internet is the fastest and most convenient environment for any form of transaction. When you buy something from an online store, you are one click away from your desired merchandise. You don't have to leave your house or even your room in order to purchase something. Same goes for booking a ticket or paying your electric bill.
The fact that you have no time, location or date restrictions is another plus. Internet shopping is available 24/7, with no Sunday breaks or holidays and you can purchase something from a different town or country without actually put yourself on the road.
You have a wider variety of products at your disposal than you would in an actual brick and mortar shop.
If you are a business owner, you'll save a lot of money with an online shop, in aspects such as rent for an actual space, advertising or employees.
Some drawbacks
The biggest worries of both business owners and customers are the safety and privacy of the online transactions, but the measures to ensure security are continuously improved (through encryption, digital signature, security certificates, and so on).
The inability to actually touch, feel, try or test the products you want to buy.
No immediate satisfaction because you have to wait for the good to be shipped.
What do you need if you want to start your own e-commerce website
After you decide on the type of product or service you want to sell, you will need to familiarize yourself with some aspects that are involved in the process. You will need a web hosting provider, to host your website, the website itself, to display and advertise your products/services, a shopping cart (it is the software that facilitates your e-commerce transactions), a credit card processing service (that lets you accept online payments), and a merchant account (that allows you to accept payments through credit cards).
What to Look For When Choosing A Shopping Cart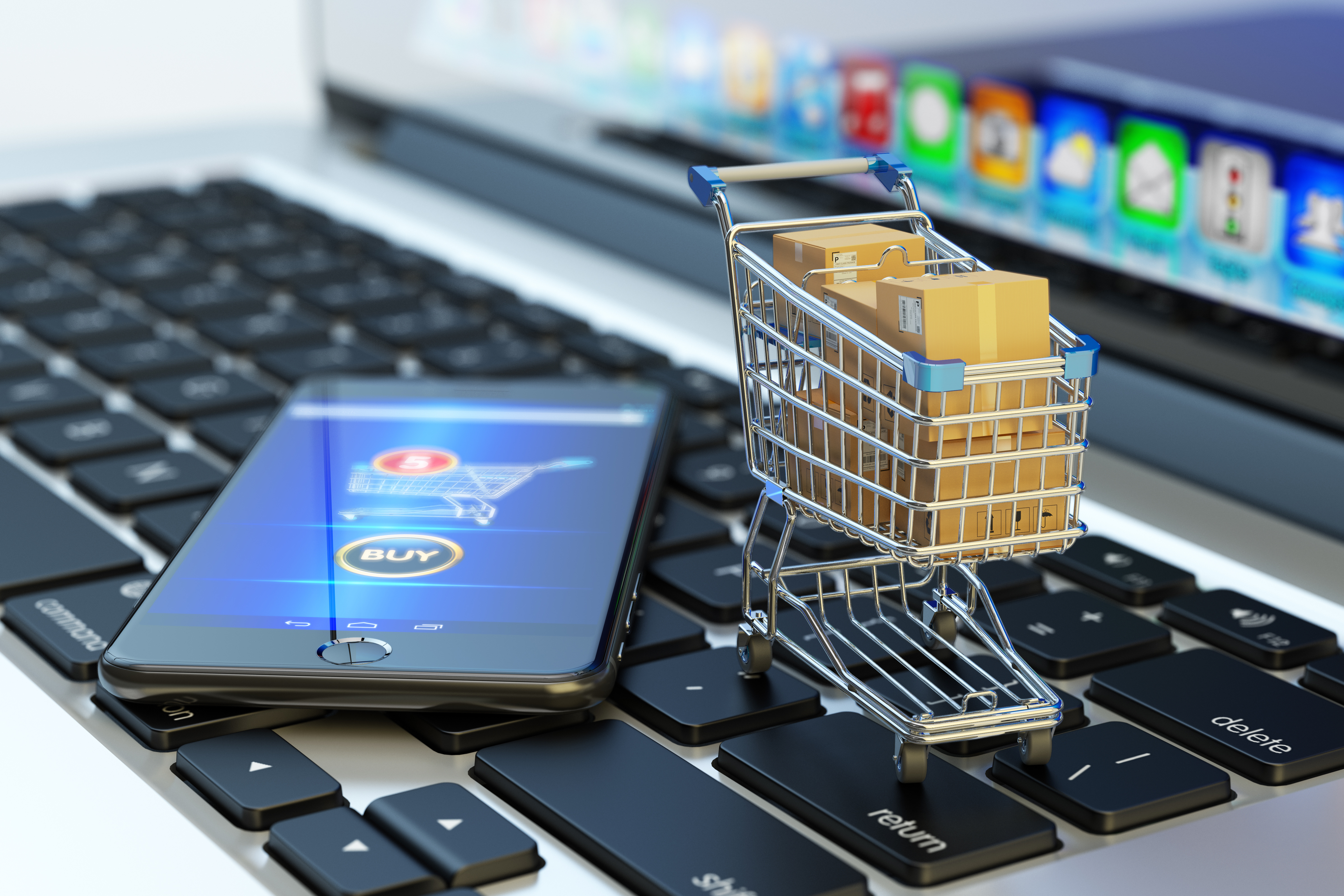 What is a shopping cart. The role of a shopping cart in your online business
A shopping cart is an essential element of e-commerce. It is a software that makes possible the purchase of an online service or product. The shopping cart software is the one that facilitates the ordering process, allowing customers to choose the product they want to purchase, to "add it to cart" and to actually pay for it. It handles multiple orders and payment methods, it calculates your shipping costs or other taxes involved. Because nothing can make you lose clients faster than making them place an order and then have them calling to give you their credit card info. It's a busy world and time is money.
If you own an online shop, the flexibility, complexity and functionality of you e-commerce website will highly depend on the shopping cart software you choose.Web hosting providers now offer various options for e-commerce websites. They include built-in tools or they integrate open source tools such as Magento, to help you set up an online store with just a click of a mouse. If you are a beginner this can be a good start and can eliminate a lot of stress and headaches. You can also use services such as Paypal for your transactions, but if you want to build your business from scratch, make it as professional as your competition, customize it and have as much control as possible over the management of the site, a full-featured shopping cart is the best way to go. There are a lot of options out there, tailored for any type of business you can think of. Examples of popular shopping cart services: BigCommerce, X-Cart, Magento, Volusion, Shopify and many others.
Components and types of shopping carts
There are 2 elements involving shopping carts, or also known, e-commerce software.
The storefront, which is the interface of the online store; is what users access in order to find, select, choose their desired product. The storefront can be modified by the owner, to suit his needs.
The administration, which acts as a dashboard used by the owner, to manage the shop. It comes with different features and complexity, depending on the chosen software. It is the part that lets owners add products to the site, edit them, add categories, prices, etc.
Shopping carts generally fall into two categories: hosted and licensed shopping carts. The first ones are provided and managed by web hosting companies who have control over their maintenance, upgrades or necessary backups. They usually have a predefined and limited number of templates to choose from, that can be customized. You have to pay a monthly or annual fee to the host and in some cases a percentage of the sales. Also some hosted carts require customers to go to another domain for payment processing.
Licensed shopping carts are downloaded and installed directly by the site owner for a certain amount of money (usually a one time fee). They are more expensive than the hosted ones, but once purchased, the owner has the license over the software and can host it on a server of his choosing. He also has more flexibility and all the control over its features, design and functionality. There are also some open source solutions available, which are free of charge (Magento, Prestashop, Open Cart, etc), but you do need to have some technical skills in order to mess around with the code and you won't have a dedicated support person when you need help.
Factors to be considered when choosing an e-commerce software
The first thing to take into account when browsing for a shopping cart is, of course, your budget. Choose payment plans that are tailored for you and avoid to pay additional percentage of your sales.
You also have to know exactly what type of business you have, in order to know the features needed for your online store (are you selling hard good that need to be shipped or are you selling services such as software solutions, etc?)
How reliable is your business? Will you still have it standing up in a year or so? Will it grow? This is important, because it will help you choose a right package, for a convenient period of time, that allows scalabilty or not, depending on your needs.
What types of payments does your cart support? Can you make credit card transactions? Can you offer other forms of payment (echecks, money orders, etc) to clients who refuse to pay with credit cards on the Internet?
Choose a cart that is SEO friendly. If you want your site to be found by customers and to be attractive and marketable, you have to make sure it is optimized for search engines. The title of a page has to clearly outline the name of your product, your products URLs have to contain key words of that specific product and if you check the page source, the keyword meta tags and description have to be accurate.