All About Antivirus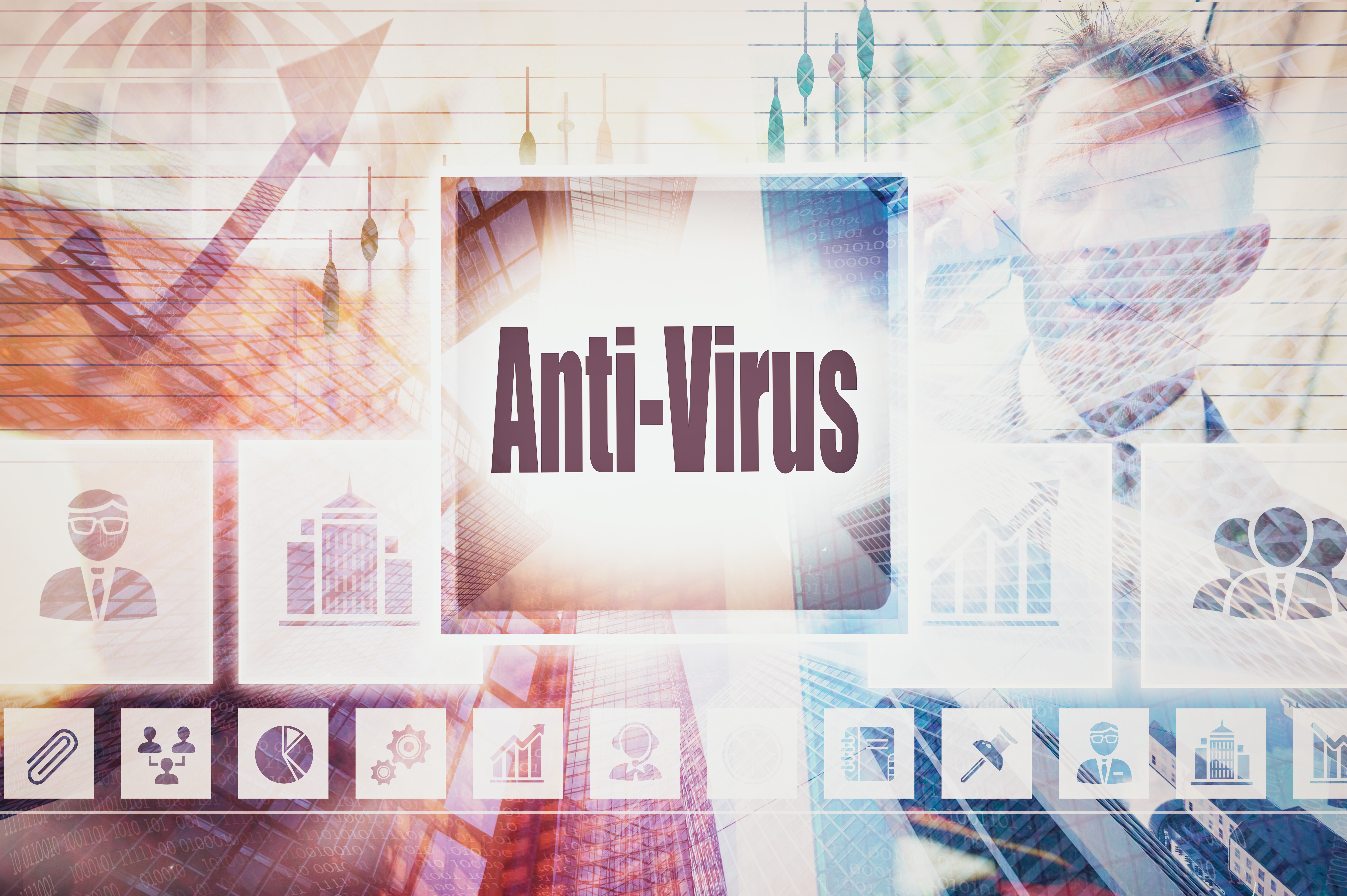 Antivirus software has been around for more than 30 years and its purpose has changed little in this time. What has changed are multiple other features added to the basic antivirus software for additional protection. An antivirus program is essentially your on-demand scanner that detects and prevents harmful files from entering and infecting your system. Malware enters your computer in various ways, not just through downloads. As a more "modern" term for viruses, malware represents infected files that attack your computer's files and software. Most antivirus software on our list has an automatic email scan that scans your mail and attachments in search of potentially malicious threats. Threats also lurk hidden in plain sight on USB sticks that you often use on computers other than your own. With the list of viruses expanding by the minute, it is imperative you secure your computer with a little more protection than what Windows Defender has to offer.
Even though websites are now obligated to inform you they use cookies to collect your data, that doesn't make it any easier to except that a website you visit every day collects your personal data to later use for spam or adware. Even though cookies aren't a threat to your PC per se, they do slow down your computer. This is why antivirus programs have to stay one step ahead to offer adequate protection. The best protection software has to be able to keep up with the constantly changing virus database, to run without much intervention on your part and to use as little of your PCs resources as it can.
To help you understand better the different kinds of malware and the damage they can cause to your computer, we compiled information about the most common and harmful threats to your system that a good antivirus program can help block. The newest, very serious internet threat is ransomware. Hackers hijack your system by locking you out of your files and programs until you pay a ransom amount. There have been reports of hacker requests ranging from a few hundred, to several thousand dollars to remove the malware. The problem is that even after you pay, there is no real guarantee the person responsible for the attack will "unlock" your PC. To prevent this, and similar situations from happening to you, there are only five antivirus products in our pick that target ransomware specifically, and provide effective protection against it. Antivirus software is made to battle these and any other threats by stopping them from entering your system in the first place. Once it encounters a threat, your antivirus program moves it to the quarantine and then disposes of it. Even though Windows 10 comes with an integrated protection program-Windows Defender, it has been proved that it has many holes that leave your computer dangerously vulnerable to outside attacks. The best way to fortify your protection is to buy a good antivirus software and leave Windows Defender as your last layer of protection.
Any good antivirus program needs to be able to detect, block and destroy any threat it encounters. As a reputable testing facility, AV-Test is considered a high authority in the world of antivirus software. In order to test antivirus software and their effective ability to protect your PC under different conditions, AV-Test Institute created a standardized test to measure the ability of antivirus programs in three categories: protection, performance and usability.
Protection – This test is performed to show just how well the program behaves in discovering and eliminating online threats. Every year, AV-Test puts the best 20-30 antivirus programs through rigorous testing that exposes these software to thousands of threats over a period of one month. The results are then studied and calculated to give an average industry score to how well the antivirus program can find and secure against threats.
Performance – The test records the lag in your PCs speed, caused by antivirus scans. The test is performed by launching and accessing multiple programs and files, downloading and installing applications while the antivirus program is running its scan. If the scan slows down its host PC or produces any kind of interruption like pop-ups, the data is recorded and later calculated into the score. The testers do multiple operations during the test to make sure the computer is strained as it may be while in use. After all tests are done, an overall performance score is awarded to each product evaluated.
Usability – The last test is for usability. AV-Test registers how many false positives an antivirus program has made during its scans. The more mistakes the software makes in mistaking good for threatening files or website, the lower the usability score awarded. AV-Test uses a colossal number of samples during testing to ensure that the highest scoring programs correctly differentiate between threats and valid files.
To compile our list of the best antivirus software on the market, we have used the most recent AV-Test results from tests performed in March and April 2016 on PCs running Windows 10. As the only antivirus program to excel and receive a perfect score in all three tested areas, Bitdefender ranks number one on our list. Although most of the other software in our pick didn't score perfectly in every section of the test, it had an overall score higher than the industry average. Those that scored more in protection ranked higher in the hierarchy than those who didn't, since providing adequate protection is their main purpose.
Antivirus - What To Look For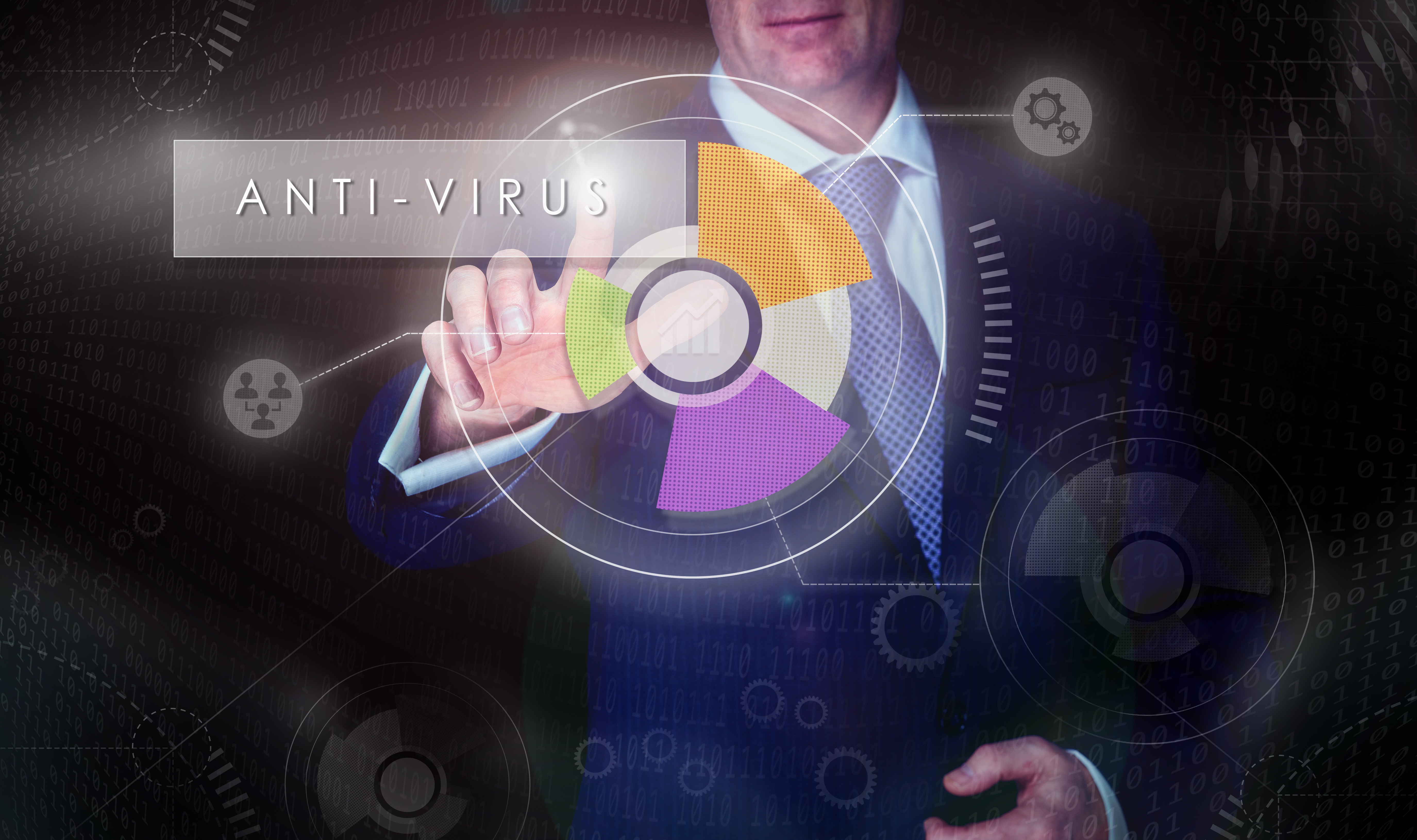 The antivirus software market is one of the fastest growing markets in the software industry. In the sea of protection software products it can be difficult to make the right choice. To give you an idea what to look for when deciding on which program you're going to entrust with the protection of your PC, we analyzed useful features and tools available with the products on our list. We paid special attention to the various types of threats an antivirus can detect, where and how it finds them, and we tested tools and features made to help with recovering your PC from any kind of damage. Special attention was also paid to how many additional licenses are offered in each product package you buy.
We found that many products on our list offer protection for portable devices like cell phones, but this option is usually included as a part of a premium package or an additional license needs to be purchased. Panda Antivirus Pro is one of the programs that allows you to fully secure your portable devices inside your original product subscription, without the need to buy expensive add-ons or additional programs.
Most antivirus software packages are integrated with an automatic scan of your emails and USB drives for potential threats. If the scans finds any malicious files it transfers them into a secure environment (quarantine) before destroying them. As a program that received one of the highest usability scores in the AV-Test evaluations and that can scan both your USB ports and emails, Avira is an excellent protection software choice.
Even though no one likes to think about it, in case of the worst case scenario when your computer crashes and it won't boot, it would be good if you had a rescue CD/USB to restore it to its previous state. Most products we shortlisted offer the option to make a rescue CD/USB in case your PC becomes unresponsive. Good antivirus programs block most known serious virus threats, but in rare occasions when an unfamiliar threat slips through your PC's walls, it can bring down your system. In these cases bootable rescue CD/USBs are invaluable in restoring your PC to its last know point before the infection. Most products in our selection have this feature, but despite being a great antivirus program, BullGuard doesn't offer a rescue CD/USB.
If you like playing games, you should enlist a "gaming feature" to your list of requirements an antivirus program should have. The feature blocks any unnecessary programs from interrupting you while you're watching videos or playing games. It detects full screen programs and blocks any pop-ups from interfering with your movie/game. Although most top-ranked antivirus products have it, the feature is usually not included in the basic, but more often in medium and premium software packages. Trend Micro is one of the rare antivirus software bundles that doesn't offer this feature.
Users who are not that tech savvy usually don't update their software as often as they should. This is why most antivirus programs now have integrated automatic updates that keep your software's virus database up to date. This feature is extremely important because in order to fight different threats, your antivirus software needs to have a fresh database on newly emerged potential malware. Aside from an automatic update, you can always chose to update your software manually.
Most new top tier antivirus programs will have the majority of these features, so choosing any of the 13 products on our list will prove to be a reliable solution for the complete protection of your PC.