All About Psychic Services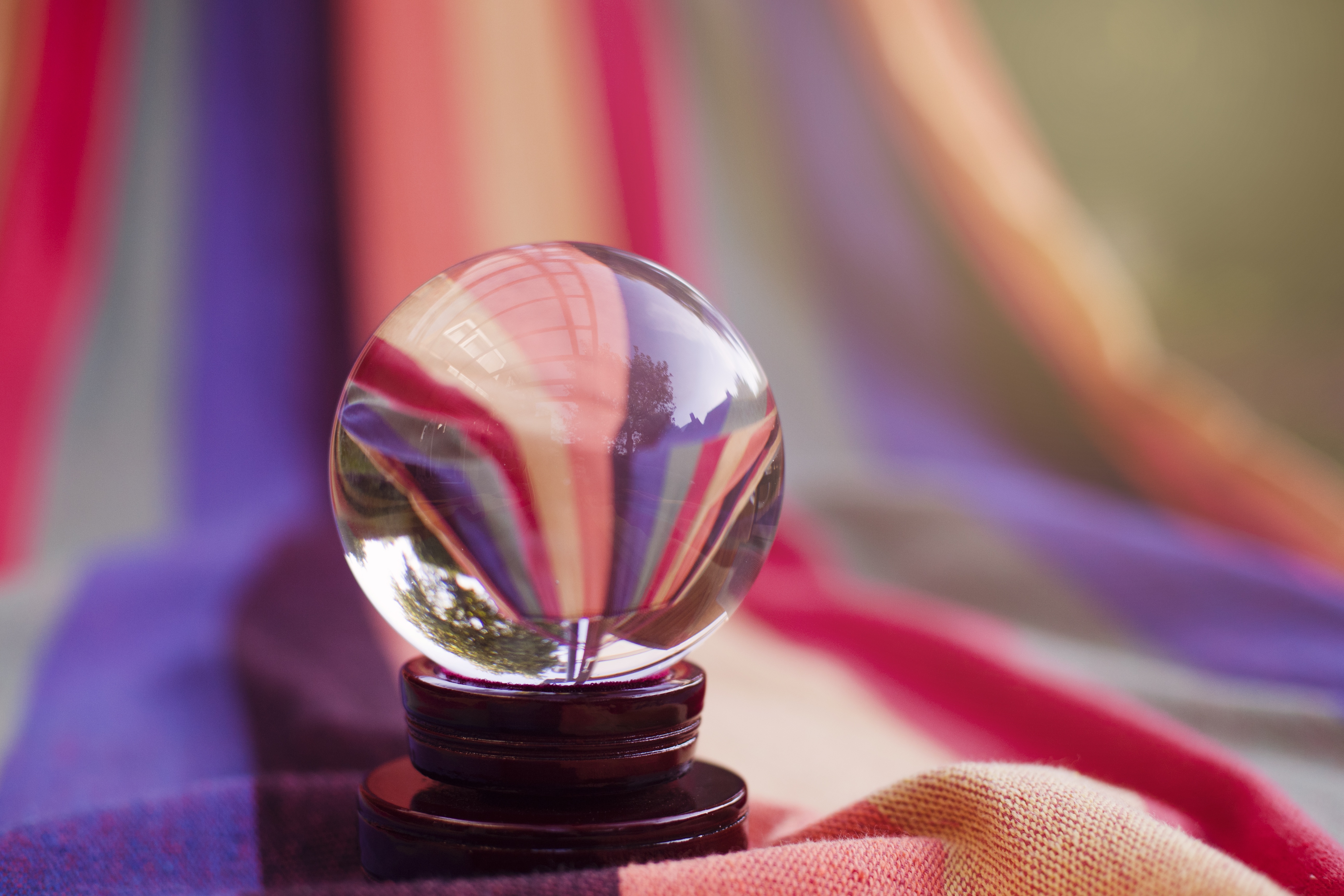 Human beings have been involved in psychic activities for as long as the humankind exists. People searched for answers in psychic readings of all kinds, since ancient times.
Etymologically speaking, the term 'psychic' derives from the Greek word 'psyche', meaning 'soul' or 'spirit'. The word was introduced in the English language in the 1870s, by Edward William Cox, a lawyer, writer and psychical researcher.
When certain problems overwhelm you and you can't seem to find a normal solution, you tend to seek help anywhere you can find it. Psychics or mediums supposedly have extrasensory perceptions or clairvoyance which allow them to see and understand things that ordinary people can't. They can see the past, the future, predict things, establish contact with deceased human beings and guide others throughout their lives.
Psychic abilities
Although it is a pseudoscience, very controversial and viewed with a lot of skepticism, psychic reading has a lot of branches and developed to be very complex. There are a lot of psychic abilities and each of them can be put to use through various methods of work.
Here are some of the most known psychic abilities:
Aura reading (the capacity of perceiving the energy fields that surround us)
Clairvoyance (the ability to perceive people, events and objects with the help of extrasensory perception)
Clairsentience (the ability of knowing through feeling)
Divination (the ability of gaining insight into a situation using occultism)
Omniscience and omnipresence (the capacity of knowing everything, respectively of being in multiple places simultaneously)
Energy medicine (the ability to heal someone with the help of his astral energy)
Exorcism (the spiritual practice of evicting demons from a possessed person)
Hypnosis
Mediumship (the ability to communicate with spirits)
Telepathy (the capacity to transfer thoughts)
Second sight (the ability of having visions about the past or future)
Dream interpreter
Types of readings and contact methods
Psychic readings nowadays differ from the past. Seeing the future through a crystal ball has pretty much become just a movie cliché. The most popular readings and the contact methods are updated to our times.
The most popular psychic readings include:
Astrological readings
Tarot reading
Cartomancy (fortune-telling by using a deck of cards)
Numerology (the study of numbers and their influence on people's lives)
Palm reading
Aura reading
Distant reading (this is the most common one, because it can be done without the customer actually being present; readers can do this type of reading through email, telephone or live chat on specialized psychic websites)
Online psychic services
Online psychic services continue to rise in popularity. Some believers use them in hope that they will solve some personal issues (money or career, family, love and relationship) and others simply use them for entertainment.
Specialized websites are equipped with all kind of related services that are ready to please both categories. Some sites just offer distant readings services through the contact methods described above (video chat, phone, e-mail), while others also include compatibility reports, personalized horoscopes, etc. Some of the most popular online services are tarot reading, relationship compatibility, future predictions through numerology, spiritual coaching, healing, dream interpretations, astrology and others.
Online psychic services charge either by minute (for live chat), by the hour or for each reading.
Online Psychic Services – What To Look For
The times when you had to travel long distances in order to seek answers from a psychic are long gone. Nowadays, technology has smoothed the way towards psychic advisors and psychic services are one click away.
Online psychic services are a booming industry, sustained by both people's need to be guided and helped with their everyday consuming problems and their need for entertainment. But besides the fact that psychic reading is in itself a controversial subject, there are also a lot of scammers out there who only manage to increase the level of skepticism.
If you are thinking about seeking the advice of a psychic medium, make sure you don't fall prey to all the fraudulent companies that just want to get rich on the account of your naivety.
Before spending your money on a psychic reading, take some factors into consideration:
Check out the list of services the website offers; every person resonates with a certain type of medium and reading, so make sure they offer whatever divination practices suit you best; have in mind that the best websites are those that give you access to a wide range of psychics, with expertise in different areas: tarot, astrology, numerology, etc., so you can have a lot of options at your disposal
Check out reviews, forums and info about the service you want to use and get referrals, if possible; make sure the service has good ratings, as many years of experience as possible and a good reputation; you should also check the accuracy of the psychics and the customer satisfaction rate
A good online service will give you various methods of contact (phone, email, live chat), so don't choose a website that limits you to just one option
Look for additional features in a website: in addition to the readings, a good service will also offer a newsletter, customized horoscopes, relationship compatibility reports, interesting articles, links to different specialized blogs, etc. The site should also include helpful tools such as filtered search, the option to track your consultation history and so on
Make sure the pricing is honest; compare the website with competitors and get an objective opinion
Find out if they offer any money back guarantee; good services do that
Choose a service that offers discounts for first time clients
Check out their customer service
Don't rush into a decision; shop around before you settle with a certain service
Keep an open mind and don't have unrealistic expectations from the psychic
Even after you made the decision, you can still have some disappointing experiences. Here are a few tips that can help you debunk a scammer and a fake psychic. If you experience any of the following, it is better to just quit on the service and find another one, before you lose any more money:
if the medium starts to talk about the fact that you were cursed and encourages you to let him remove the so called curse or spell for additional money, it is most likely a fraud
the psychic asks you vague questions in order to get some useful information from you, because they don't actually know anything about your life
the psychic takes advantage of an illness you have and promises to make you better in exchange for a fee
you start receiving emails with ambiguous information or containing a scary warning, but when you want to read the entire mail, you discover that they want to charge you
he might offer you a free reading in exchange for your personal info; don't ever fall for that
he might try to sell you good luck charms, winning lottery numbers, etc.
No matter why you want to seek the online service of a psychic, you have to be careful. Don't give them personal information, don't go with the most expensive services but also be aware of the questionable cheap ones, do your homework and make sure that the readers have a good reputation and a high customer satisfaction rate and most importantly, don't have unrealistic expectations.