All About Washing Machines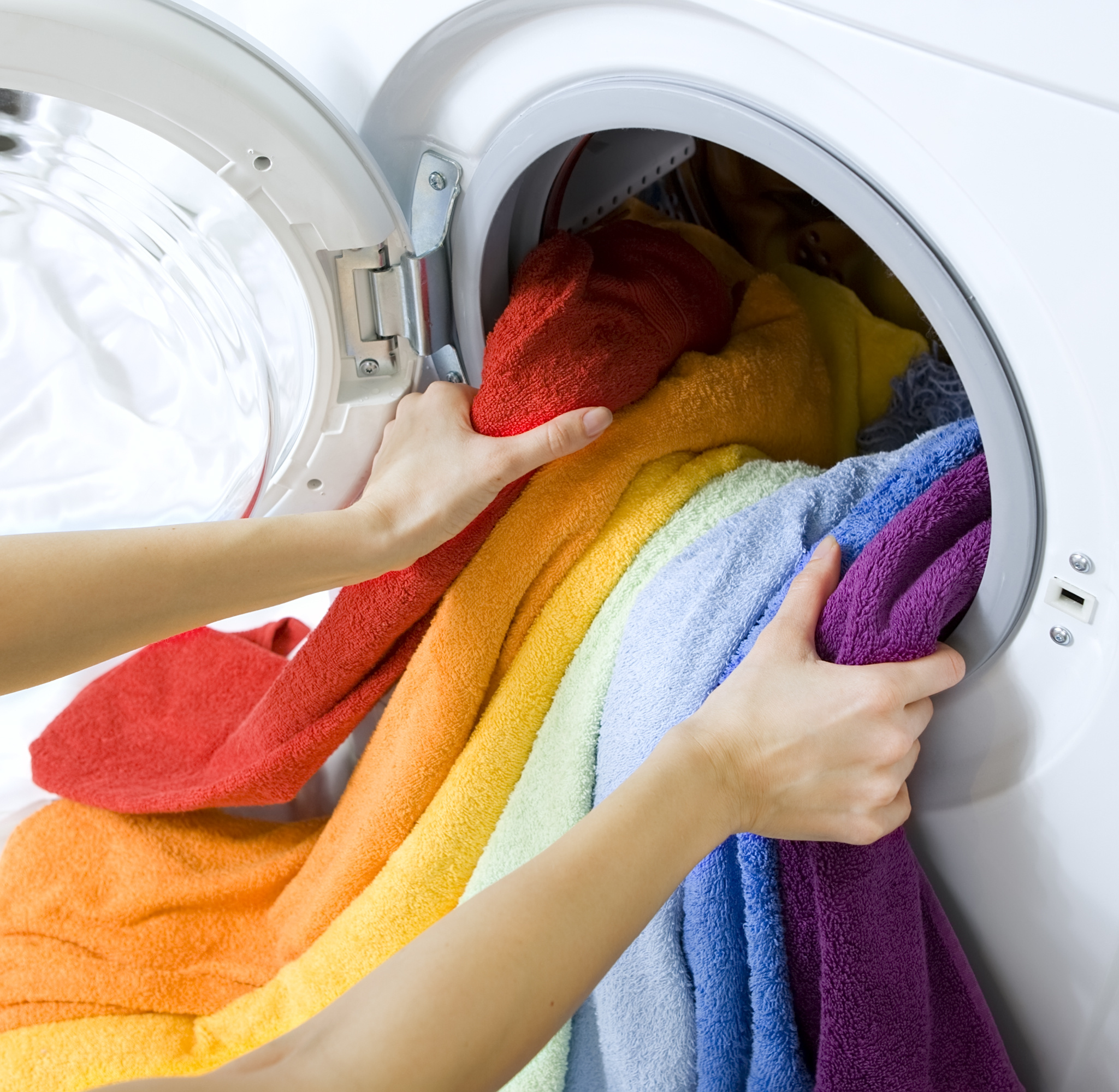 Doing the laundry has never been a pleasant chore. But as technology has progressed, it's become a less annoying task, as we can now rely on our indispensable washing machines to pretty much do all the dirty job for us.
Washing machines today come in a plethora of models and sizes, with more and more smart features and capabilities. You can simply give a vocal command through Google Assistant and your washer obeys and executes it in a heartbeat.
In case there is someone who doesn't know yet, the main parts of a washing machine are the drum (the actual area/tub where you load the laundry, which spins inside the washer and has some holes through which the water gets in and out), the agitator (it is usually found inside the inner drum of the washer), the motor, the heating element, the drain pipe, the water pump (it circulates the water through the washer) and the PCB (Printed Circuit Board), where all the electronics are.
Types of washers. Front-load vs top-load
Automatic washing machines, because they're the only ones worth mentioning and reviewing in this day and age, can be classified into two major categories: front-load washing machines and top-load washing machines. They are named like that based on how you load your clothes: through the front door in the case of the front-load washers or from the top, in the case of the top-washers. However, the design is not the only difference between these two types. The type of washer you choose also affects how the clothes are washed, how efficient the machine is, how much space it takes up and so on. Both front and top washers come with their set of advantages and disadvantages:
Front-load washers: front-load washing machines are usually heavier than top-load ones and also deeper, so they will take up more space. They are also pricier than top-load washers. On the other hand, they are a bit gentler on the clothes, as they don't have the agitator specific in top-load washers. The lack of the agitator also means they are more spacious on the inside, so you can fit more clothes in them. They are also more efficient, consumption-wise, as they don't require as much water as the other ones. Sometimes though, mold can develop on them.
Top-load washers: They are more affordable than front-load washing machines, they occupy less space and they are usually lighter. While loading the laundry in them is easier than in the case of the front-load washers, taking them out is a bit more difficult, because you have to reach the bottom of the machine to be able to get all the clothes out. Most of the top-load washers come with an agitator that can be a little rough on the fabric of the clothes and they are also noisy (but there are also high-end top-load models that don't have one). They also require more water because they have to refill the drum to rinse the clothes, once the actual washing part was completed. On the other hand, these washers have shorter cycle times than front-load machines and clothes are washed thoroughly, sometimes a bit better than with certain front-load washers.
Sizes of washing machines
When you're thinking about the dimensions of a washer, you have to consider both the interior, or the load space, and the exterior. The interior is measured in cubic feet and based on its size, there are small, medium or large washing machines. The small washers measure around 2 or 3 cu. ft., medium and large ones around 3.5 or 4.5 and there are also some extra-spacious ones out there (6.2 cu. ft.), which are more premium and more expensive. When it comes to the exterior, standard washers measure around 42 inches in height.
Special washing cycles
In addition to the standard cycles, some washing machines also include some special cycles such as a hand wash cycle (which uses mostly cold water and is for delicate clothing), heavy-duty one (is basically the opposite of the hand-wash because it is rougher on the laundry, lasts longer and uses a higher speed to clean the clothes thoroughly; it is used for clothes that are really dirty), pre-wash cycle (usually included in top-load washers; it is used to remove stains on clothes by soaking them for a certain period of time), sanitize cycle (used to kill germs on cloth diapers, bedding, etc., in a 99.9% by heating them on a high temperature).
Washing Machines - What To Look For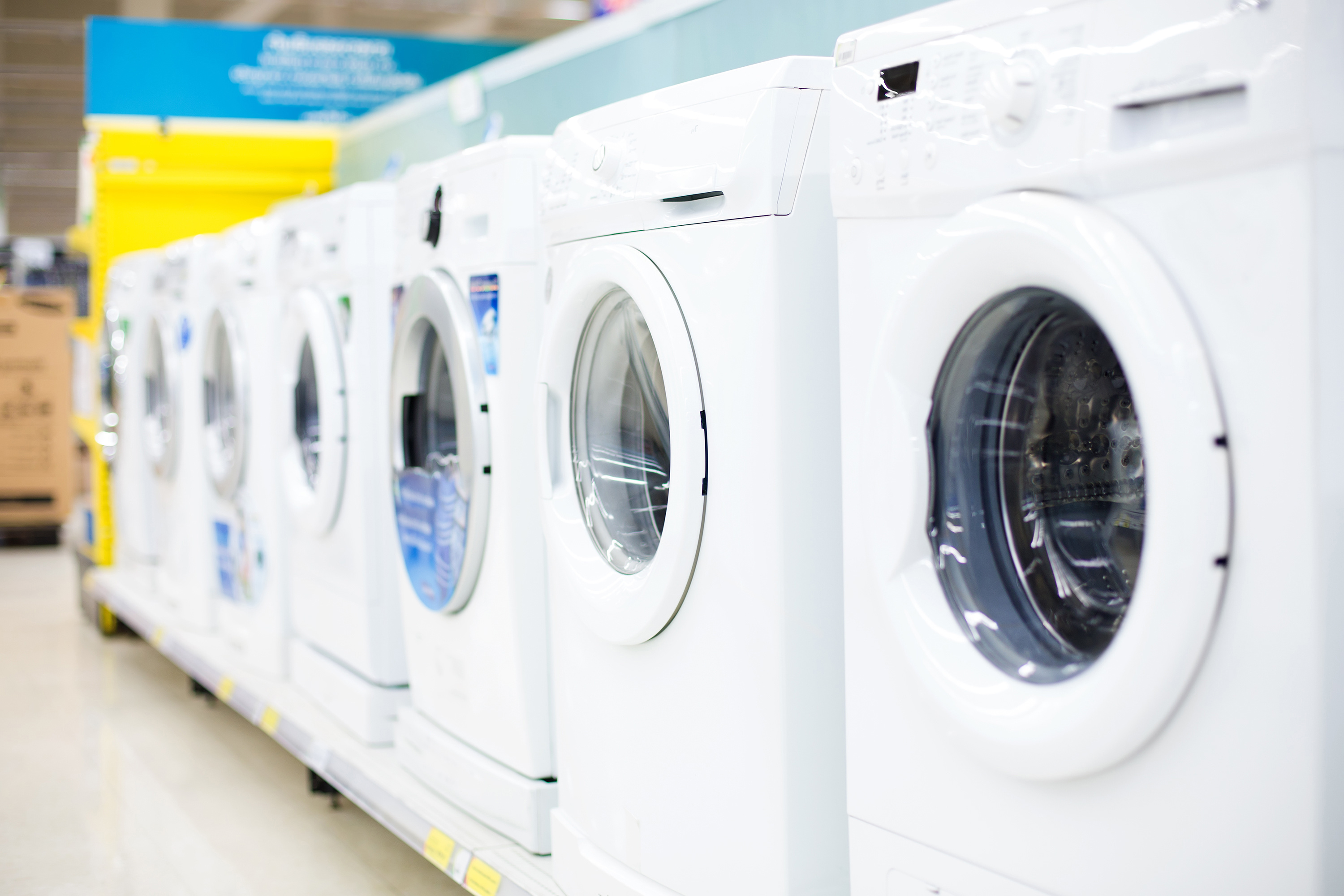 Here are some things to consider before buying a washing machine:
Type and size. As you've already found out by now from the Introduction, the type of washing machine you get is important not just in terms of design, but also space, efficiency and cost. Before choosing between a front-load and a top-load washer, think about the budget you have, the available space where the washer has to go and reconsider all the benefits/disadvantages of each type. If you have a smaller space allocated for your washing machine, you'd be advised to go with a top-load one. Same goes for those on a tighter budget. Don't forget to check the dimensions of the washer, too.
Load capacity. Do you live alone? Are you part of a large family with kids? How often do you need to do your laundry? What's the amount of laundry that you produce on a weekly basis? These are all questions you need to ask yourself, before you purchase a washing machine. You might need a washer with a higher or smaller capacity, based on your personal needs.
With or without a dryer? You can opt for a washer with a built-in dryer, if your wallet allows it and if you know you're a busy person.
Build quality. What is the washer's drum made of? Is it plastic, stainless steel, porcelain enamel? Generally speaking, stainless steel is the most expensive but it also lasts longer.
Is the washer economical? Washing machines don't just cost money to be purchased, but also to be used. More water and more electrical power translate into a bigger bill for you to pay. Make sure you choose a model that saves as much power and water as possible on a washing cycle.
Washing cycles. Usually front-loading washers have more cycles and they are longer than those in top-load machines.
Noise level. You might not consider this to be an important aspect, but a noisy washer will get to you in time and perhaps to those around you, as well, especially if you are living in an apartment, with neighbors close by. Try to look for a direct drive motor in your washing machine, because they are usually quieter and also more durable. As a tip, top-load washers are usually noisier than front-load machines.
Features. Last, but not least, the features included in your washing machine are also very important. The most important ones to check before deciding on a specific brand/model are: pause and add function, presoak, self-cleaning, variable timer, temperature control, various washing modes for different types of fabrics, touch screen interface, WiFi, app control and more.