All About Microwaves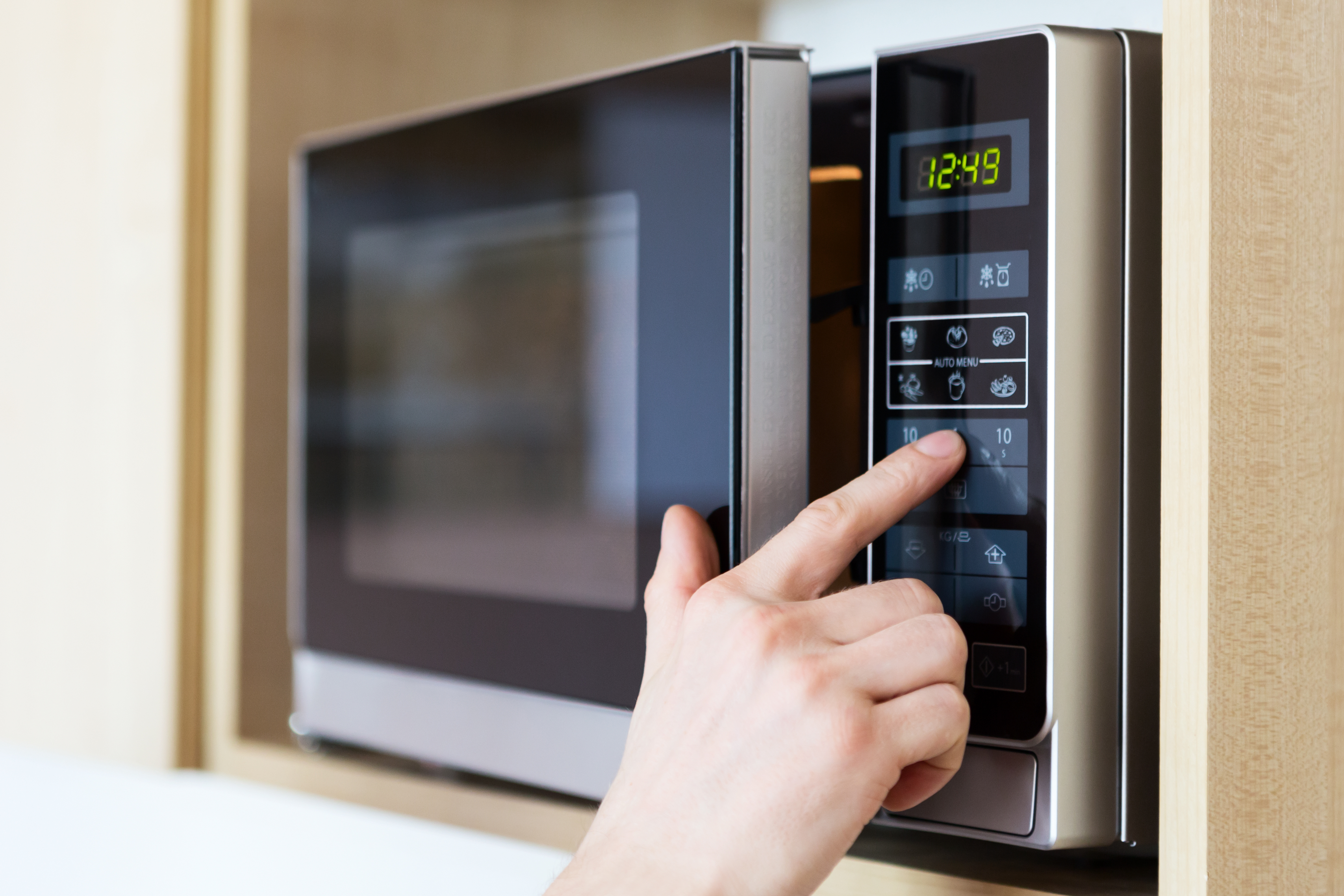 Microwaves are one of the most popular kitchen appliances in the world. Almost every household has one in the kitchen. Some use it merely for heating their meal, others for cooking. Either way, you won't see many kitchens out there that aren't equipped with one.
Myths and benefits
There are a lot of myths, fears and concerns surrounding the topic of microwaves. A lot of people prefer to stick to their traditional ovens, grills or gas cookers because they believe microwaves are dangerous for our health, due to the fact that they use radiations. However, this is a misconception, because the radiation type produced by microwaves is way too 'low energy' to cause any harm. There are types of bad radiations out there, such as ionizing ones, which are more powerful, but those in microwaves don't fall in that category, they are non-ionizing radiations.
Another concern related to microwaves is that cooking food in them will destroy the nutrients in your food. That is also false. Nutrients are destroyed when you cook food at a very high temperature, but that doesn't apply necessarily to microwaves, but also to traditional ovens or grills. Not only that, but there are some foods that are actually healthier to cook with the microwave than to be fried or boiled, because by microwaving them, you actually preserve their nutrients better. A few examples would be broccoli, carrots and mushrooms, but there are others, too. The same goes for meats such as chicken or bacon for instance, which are healthier when microwaved, because by not heating them that much, less nitrosamine is formed (carcinogenic compounds).
Another obvious benefit of using a microwave is time efficiency, especially when you just got back from work, you're starving and you just one to pop something in and prepare/heat it in no time. It is also a complex cooking appliance that allows you to do way more than just reheat your meal. You can also bake, grill, melt, steam in a microwave.
Types of microwaves
There are several criteria to classify microwaves.
Based on location (where you're going to put it): countertop (the most common and affordable type of microwave), under counter, built-in (in the kitchen cabinet), above the range or suspended.
Based on functionality: standard solo (it doesn't pack too many features, just the basics), with grill, combo (can be used as a simple microwave, a grill or a convection oven), combo with steam feature. Microwave convection ovens are a type of combo microwave that are more expensive and high-quality, because they use a different technology than regular microwaves, by blowing hot air to cook/heat the food. You can prepare your meals faster with a convection oven, but they are also more expensive.
Based on size: there are various microwave sizes. When you think about the size, you can think about the overall size, the interior of the microwave, cubic feet (cu. ft., meaning the cooking capacity/area inside the microwave) or the diameter of the turntable (it can vary from smaller ones – only 9 in, to larger ones – 16 in).
Based on the power of the microwave, which is measured in watts: there are smaller ones, which only have around 700W or more powerful ones, with 1200-1250W.
Microwaves - What to Look For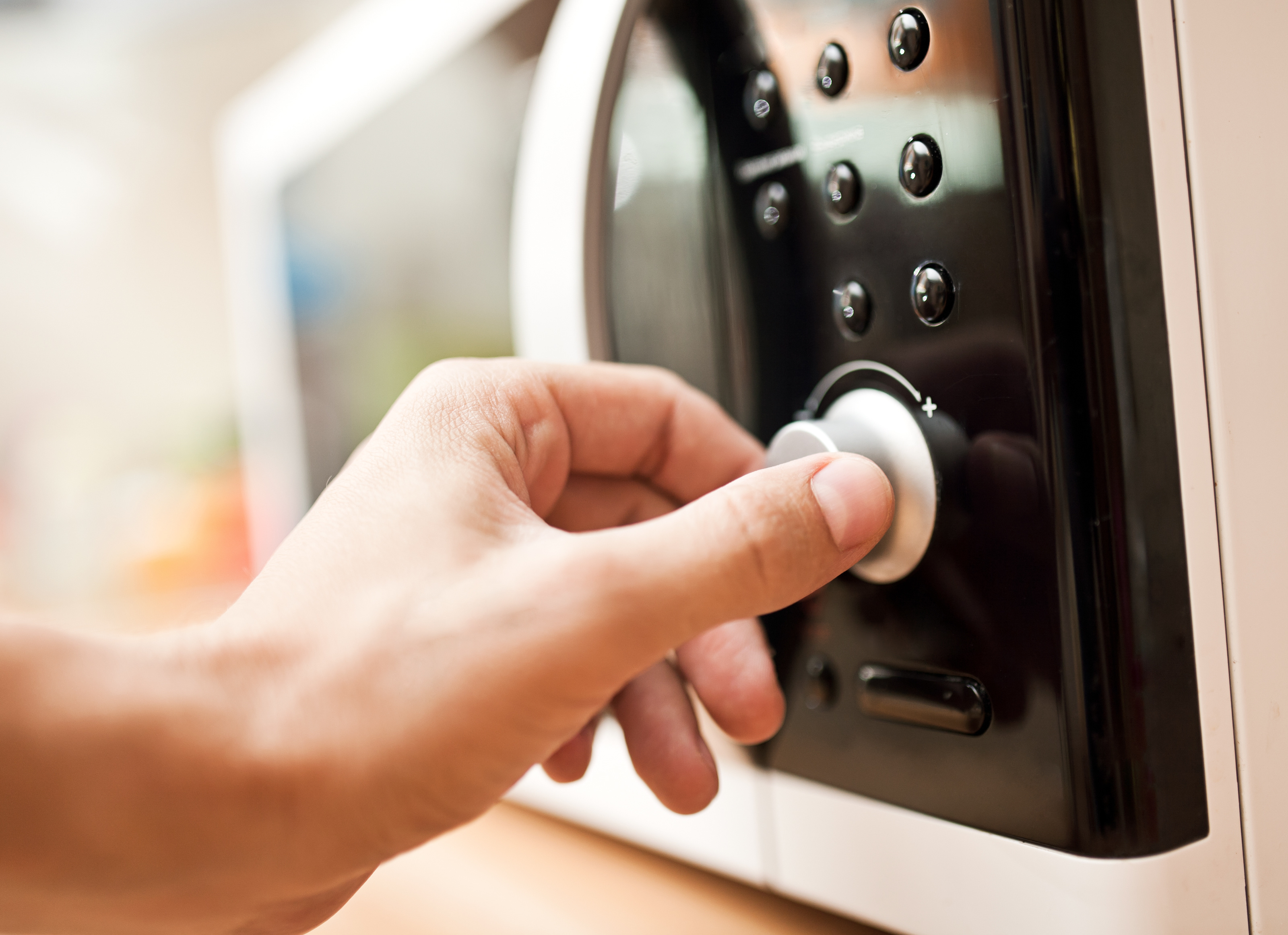 Just like with any other purchase, there are a few things to consider when you buy a microwave.
Your budget. Knowing exactly how much you can spend on a microwave will narrow down your search. Just to make an idea, countertop microwaves are usually the most affordable ones. You can get one for as low as $50. Built-in microwaves go for at least a few hundred dollars. Microwave convection ovens are also pricey.
Placement. Depending on where you're going to put the microwave, you can choose between different types: countertop, under counter, suspended, etc. Think about how much space you have in your kitchen and go with the best type for you. Countertop microwaves will obviously take up more space than built-in microwaves, but the latter are more expensive and need a specific design and installation. They look more elegant though, which is another plus. You can also go with an over-the-range model, but if you have kids, they might not reach it.
Size. This one also depends on the architecture/space of your kitchen and the size of your family, too. If you have a large family, you should go with a microwave with a more generous cooking area, so that you can prepare more food at once. Depending on your needs, you can go with a compact one, mid-size, family size or full size microwave. Pay attention to the cubic feet or turntable diameter.
Power (wattage). The power of the microwave is an important aspect, too. In terms of power, microwaves range from around 600W to 1200-1250W. The higher, the wattage, the better, because that means more power and that your food will cook faster and better. Less powerful microwaves can also cook your food uneven, not just slower. The only drawback of a more powerful microwave is that it will be more expensive, but what's the point of saving a few bucks if you'll get stuck with a slow, irritating appliance in the long run?
Opening mechanism. You might not place too much importance on this aspect at first, but the way the microwave opens is a big deal, since you'll probably use the appliance a lot. You can opt for a model that comes with a simple handle or one that opens the door by pressing a button, which ever feels more comfortable and easier to operate to you.
Functions. Depending on your needs, you can opt for a standard microwave, one with a grill or a combo that can perform several functions. Do you need the microwave just to heat your dinner? Will you also cook with it a lot? Do you need a grill or to steam food in it? Think about what you'll need and use the most in a microwave before deciding on a type.
Features. Last, but not least, the features of the microwaves are also important. Every microwave is equipped with its own set of features. Some might be more important to you than others. Here are the most important ones to look for: sensor cooking, preset times for different foods (pizza, popcorn, etc.), inversion technology that helps you cook your food more evenly, programmed cooking and more.