All About Blenders
The 'healthy food' trend has become more than just a whim in recent years. More people have started to realize the importance of a healthy diet, rich in fruits and vegetables. Manufacturers used that information to their advantage and the kitchen appliances market has skyrocketed. They are constantly developing and improving kitchen appliances to adapt them to the consumers' pace and needs.
Blenders were first introduced in 1937 and they were initially used just be chefs in restaurants, to prepare their sauces and purees.
Nowadays, almost every household has a blender in its kitchen. It is an affordable, extremely versatile and time-efficient tool that helps you prepare myriad of fruit and vegetable dishes and drinks. Who doesn't love a delicious smoothie in the morning or a veggie cream soup for lunch? But whole foods juices or veggie purees are just some examples of what a blender can do. You can also use it to prepare the cream or dough for cakes, grind different types of nuts, prepare a variety of sauces and much more.
There are several types of blenders you can find on supermarket shelves, depending on the purpose of the machine, the way it is manufactured, size, power, materials, etc. Not to mention the plethora of brands and models, each with its certain set of features and capabilities.
Here are the main types of blenders:
Blenders for general purposes: those are the most affordable and most common ones you can find and are generally used for smoothies and milkshakes. They have a base that is steady and a pitcher container.
Immersion blenders: also known as hand blenders, are handy, not that powerful and also pretty affordable. They have multiple speeds, or modes such as 'turbo' and can be used for chopping, whipping, blending and more.
Blenders for smoothies. As their name suggests it, are generally used for preparing smoothies. They usually come with extra features such as ice crushing and are more powerful than the abovementioned. They are also a bit more expensive.
There are also professional blenders on the market, which are used for commercial purposes (but not exclusively), are considerably pricier and more complex. They can process almost any type of food, are considerably more powerful and come with lots of accessories and features. They are also durable and made of high-quality materials.
Another more general way to categorize blenders is based on their size, weight and mobility. You have countertop blenders, which are basically designed for your countertop, are heavier and more stable and immersion or hand blenders, which are smaller, lighter and handier.
Countertop blenders come with containers (glass, plastic or stainless steel) with a capacity of 1 or 2 liters, several speed settings and features.
Immersion blenders are designed for smaller and quicker tasks, don't come with a specific container, just a head with blades that rotate and that has to be immersed in a specific container. They don't have as many features and applications.
Blenders - What To Look For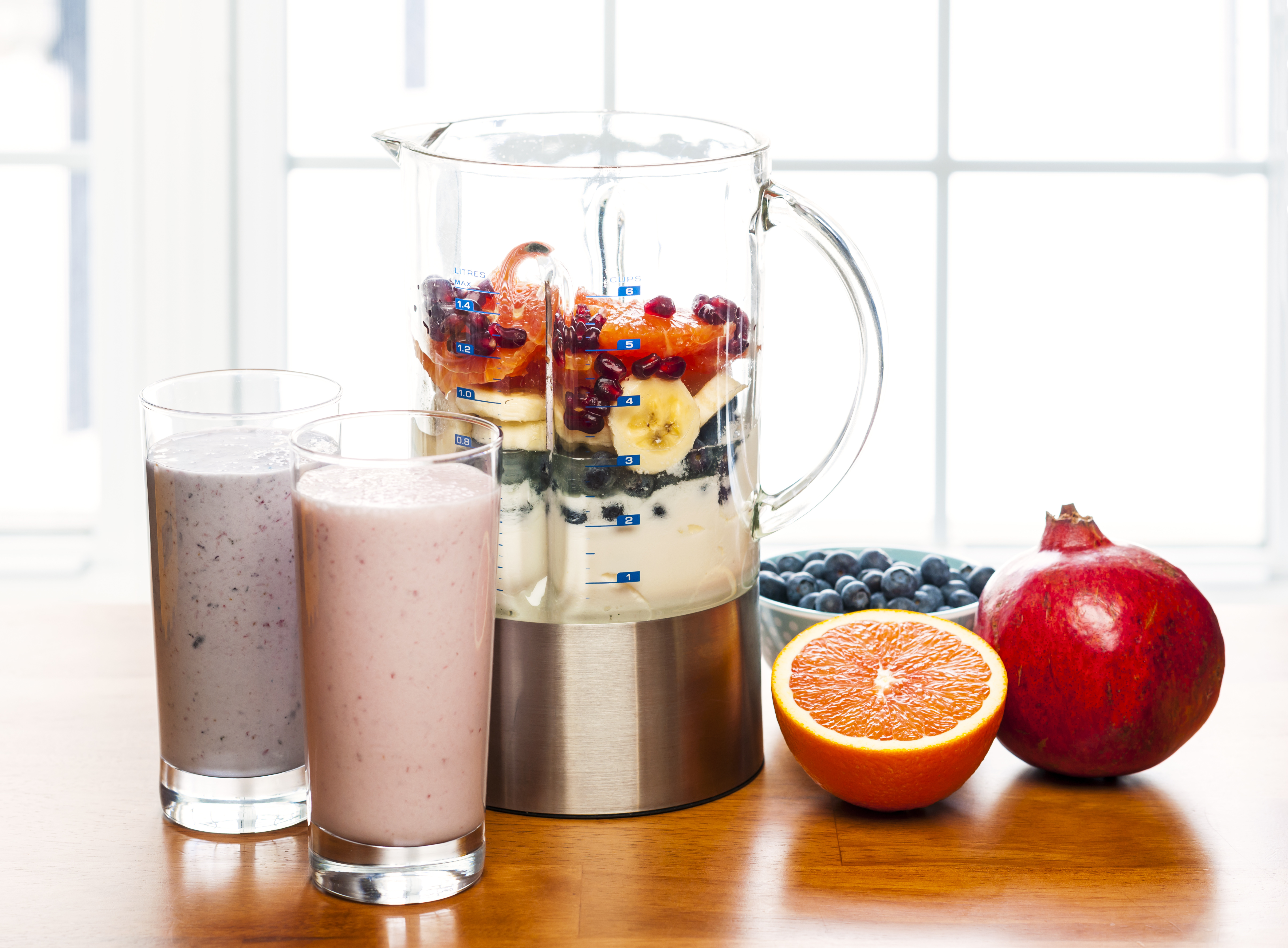 There's plenty of things to consider when in the market for a blender. There are so many available options out there that trying to figure out the best option for you can become an exhausting job. You can choose your blender based on price, type of blender, jar materials, power of the motor, capacity and so on.
Here are a few important aspects to check before you decide on a certain machine:
Price. As always among the first factors to be taken into consideration. Blenders can cost anything from $20 to more than $500. As with anything else in life, more expensive usually means more reliable and high quality. But if you know you don't need certain features, don't pay extra and focus on what you know you'll need that appliance to do.
Type of blender. What are you going to use the blender for? Do you need it for personal or commercial/professional use? Do you just need it for your morning shake or for soups, creams, sauces, smoothies, etc.? How much space can you allocate for it in your kitchen? Countertop blenders are complex, high performance and very versatile but they might be bigger, heavier and they are more expensive (somewhere in the $400 price range). Hand blenders are more convenient, smaller but are more simplistic.
The power of the motor is another aspect to take into consideration. Looking at the wattage is the easiest way to determine the power of the motor.
When you look for the specifications you will also find the term peak horsepower, which is basically the maximum power the blender can have when you start it. But don't let that fool you, because no blender will run at that power, because the motor would fry out immediately. The best thing is to look at the wattage, although the most powerful blenders are not always the best. While it may come as a surprise to you, there are cases in which a blender with a smaller wattage functions better than a more powerful one.
Jar material. When it comes to the jar, you usually have 3 options: plastic, glass or stainless steel. Blenders with plastic jars are cheaper but not too good because they take the smell of the ingredients blended in them. However they are lighter and more affordable. Glass jars are easier to clean and have a superior quality but are heavier and more fragile and prone to breakage. Stainless steel jars are also easy to clean and they aren't as heavy as glass ones. One drawback to them however is the cost and the fact that they are not transparent so you can't see your progress.
Features. Blenders come in various options and with different features and presets. You have to know the purpose of your blender, in order to determine what features you're going to need the most and how much is it worth investing. Some of the most common features in blenders are: multiple speed levels, ice crushing option, different modes such as smoothie, puree, blend, etc., grinding blade, timer and more.
Capacity. Are you buying the blender just for you or you want something for your entire family? You can choose between single-serve blenders with a capacity of max. 2 cups or full-size ones with a capacity of 5 to 9 cups.
Maintenance. Preparing something with a blender will take significantly less time than cleaning the machine afterwards. Aim for a model that comes with easy to take apart parts that are easy to clean.
Durability. Last but not least, it would be wise to choose a blender you can rely on for years to come, so don't skimp on quality, because you will only end up losing more money on the long term. Don't forget to check the warranty terms: what's the warranty period, what does it cover, etc. The more expensive and high-quality blenders come with warranties of up to 8 years.