All About POS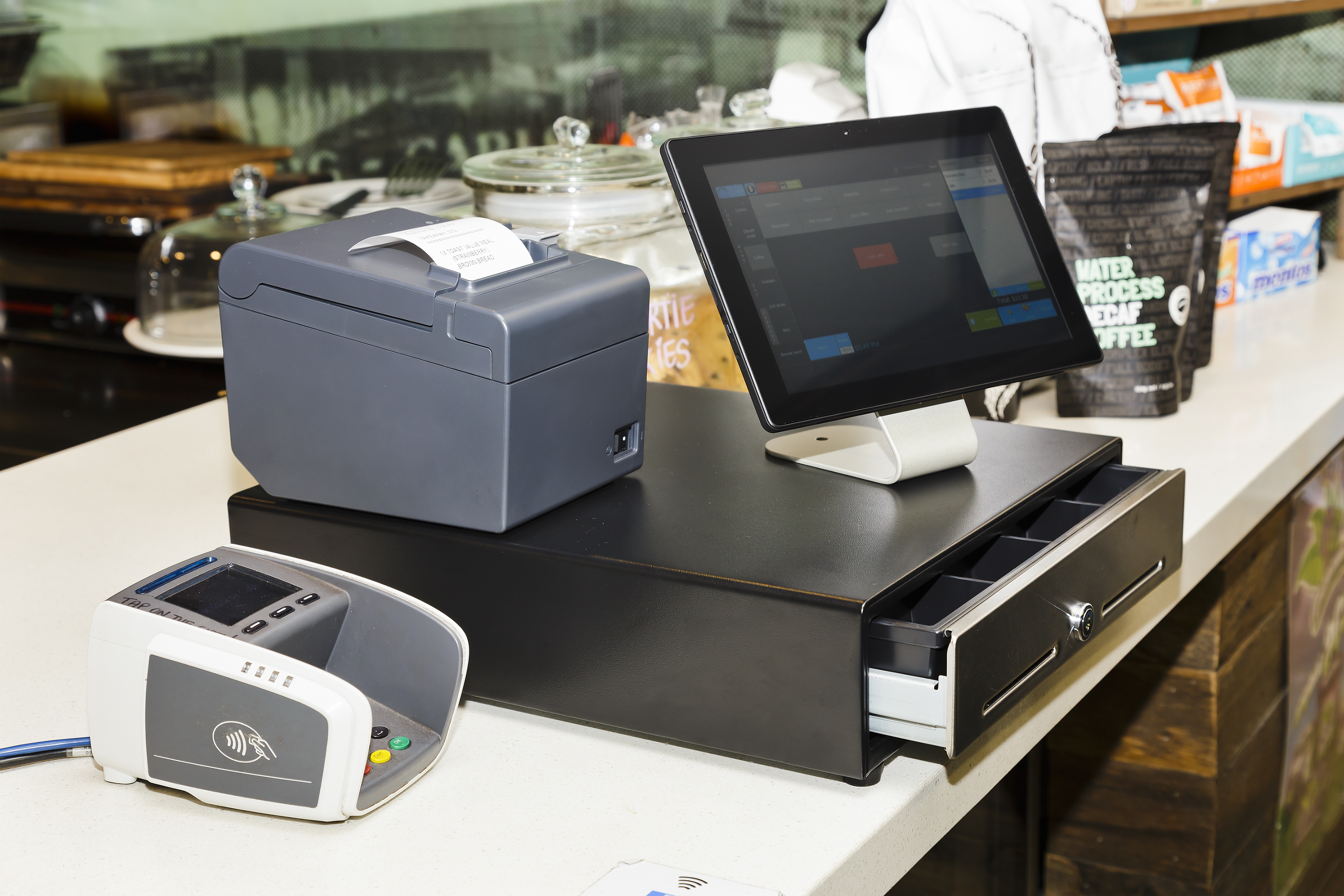 What is a POS?
Any type of industry you can think of today uses POS systems. POS stands for Point of Sale and consists of the software and hardware used to pay for a good or service we purchase. They are used at hotels, restaurants, supermarkets, casinos, beauty salons, stadiums, etc. If something has to be paid for, a POS terminal will most likely be used for processing the purchase.
POS systems are all the more necessary nowadays when credit, debit or gift cards are universally used in any form of commerce.
POS terminals have to be able to help in miscellaneous tasks, from staff or inventory management to task automation, payment processing, customer relation management (CRM), rental services and so on. They are a huge help to the customers but especially the staff. Employees and managers can spend more time focusing on their customers' needs, since they don't have to waste any more time counting receipts, making inventory, remembering so much information, etc.
POS systems exist on the market since the '70s. The first one to be mentioned was the IBM 3650, an early electronic cash register which was released in 1973 by IBM.
The elements of a POS system
Regarding the hadware part of the POS systems, the basic elements of a POS system are the display (the screen/touchscreen) and the keyboard used by the salesperson or the client at the checkout. The POS systems can be PC computers, iPads or tablets. The hardware includes everything from the traditional or touchscreen cash registers to the hand scanners that read barecodes, scales for weighing items, cad readers or receipt printers. Tablets become increasingly popular in taking clients' orders in restaurants, answering customers' questions or taking the payments.
When it comes to the software part, it refers to the software used on the hardware (computer, tablet, servers, etc) in order to collect and process the necessary information: about sales, inventory, credit card transactions and so on.
The software can either be installed on your device and constantly maintained and updated, or it can be cloud-based (secured remote servers that are accessed through the Internet). The cloud-based POS solutions are also called SaaS (Software-as-a-Service). Most of them track your sales, so in case your Internet connection is lost, they sync them once you are online again. In the latter case, you have to pay a periodical fee (usually a monthly one) and you can access and use the software regardless of where you are.
Cloud POS systems are better for several reasons. They offer an easier integration, they don't require an in-house dedicated server and they are more efficient in terms of security, as well. They carry the data directly to their servers, using a secure HTTPS channel. That is very important, because when you are dealing with confidential customer data such as credit card details, security is a top priority.
Cloud based POS systems offer a wide range of advantages such as social media and account software integration, mobile payment support, auto sync, automatic backup, secure remote server support, employee and account tracking and much more.
The highest rated and most popular POS vendors on the market today are Shopify, Square, Clover, TouchSuite and others.
What to look for when choosing your POS system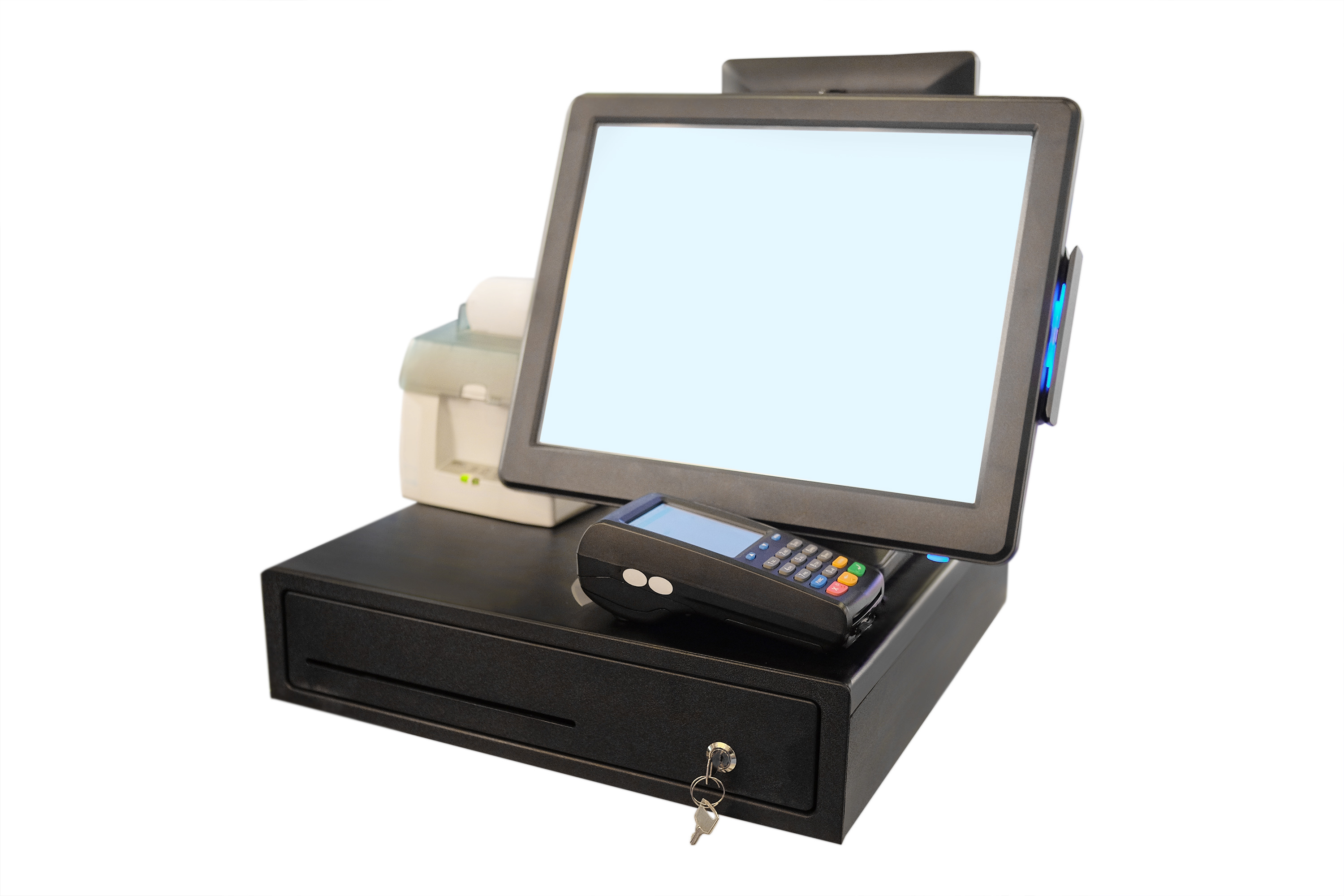 No matter what kind of business you're running, a POS system is going to be indispensable to you. Not only for processing payments but for employee management, inventory management and so on.
There are some important factors you should take into consideration when searching for the right POS system.
The first aspect you should think about is the type of business you're going to have. POS systems apply to a wide range of industries, from retail to hospitality environments such as hotels, restaurants, etc. Not every type of business has the same needs, so knowing exactly what you want to do will clarify what kind of investments you have to make in that regard.
Take a look at your budget. This one is kind of related to the aforementioned one. Modern POS systems don't come for free, and the more loaded with features and benefits you want them, the more expensive they are going to be. When shopping for your POS system you have to keep in mind that you don't need just the software, but the hardware part as well. The type and size of business you're involved in will determine how much hardware you need. If you are just selling coffee from a small shop or you have a mobile food truck you could do just fine with just a tablet and a card reader. But if you own a food chain, you'll probably need to make more serious investments in terminals, barcode scanners, receipt printers, cash drawers, etc. In terms of software, we think the best way to go is through cloud-based software. You'll have to pay a monthly subscription, but you'll have an efficient, secure system and tech support whenever you need it. You could also buy a license and pay a one-time fee, but you will only make things more complicated for yourself, because you will have to pay additional fees for upgrades and it will require long-term contracts, hindering your flexibility. On the other hand, the cloud solutions can be cancelled, upgraded or downgraded at any time, so we think they're way more advantageous.
Look for easy integration. This is very useful because it will save you a lot of time and headaches. Integration lets you use a multitude of different tools/applications at the same time. Apps are now synced up so you don't have to waste your time engaging in various tasks. For instance, you can integrate your MailChimp account with your POS system so when a transaction takes place, you can collect your clients' email addresses and sync them with your MailChimp. Next time you have to send a newsletter to your clients, the job will be half done.
Aim for vendors that offer good customer service. Although we all try to rely on our own knowledge and set of skills to avoid waiting times and other inconveniences that come with depending on others, we will most likely need tech support sooner or later. So make sure that the company you've chosen offers free, 24/7 support, be it via phone, live chat or email. Do your homework before signing up with anyone and make sure the customer support is fast, reliable, helpful and available at all times.
Look for an easy to use interface. Make sure the interface is simple and user-friendly and it doesn't frustrate you, your customers or your employees.
Solid security is a must. When dealing with electronic payments, credit card details and so on, security is of paramount importance. Learn eveything you need to know about the encryption services provided by the vendor. Encryption basically means changing the information into a form that is readable only to those who hold a specific cryptographic key. This process protects your clients' payment details from unwanted, unauthorized access. Make sure you choose a POS system that is PCI (payment card industry) compliant, meaning that it meets the standards/required regulations for accepting credit card payments.