All About Robot Vacuum Cleaners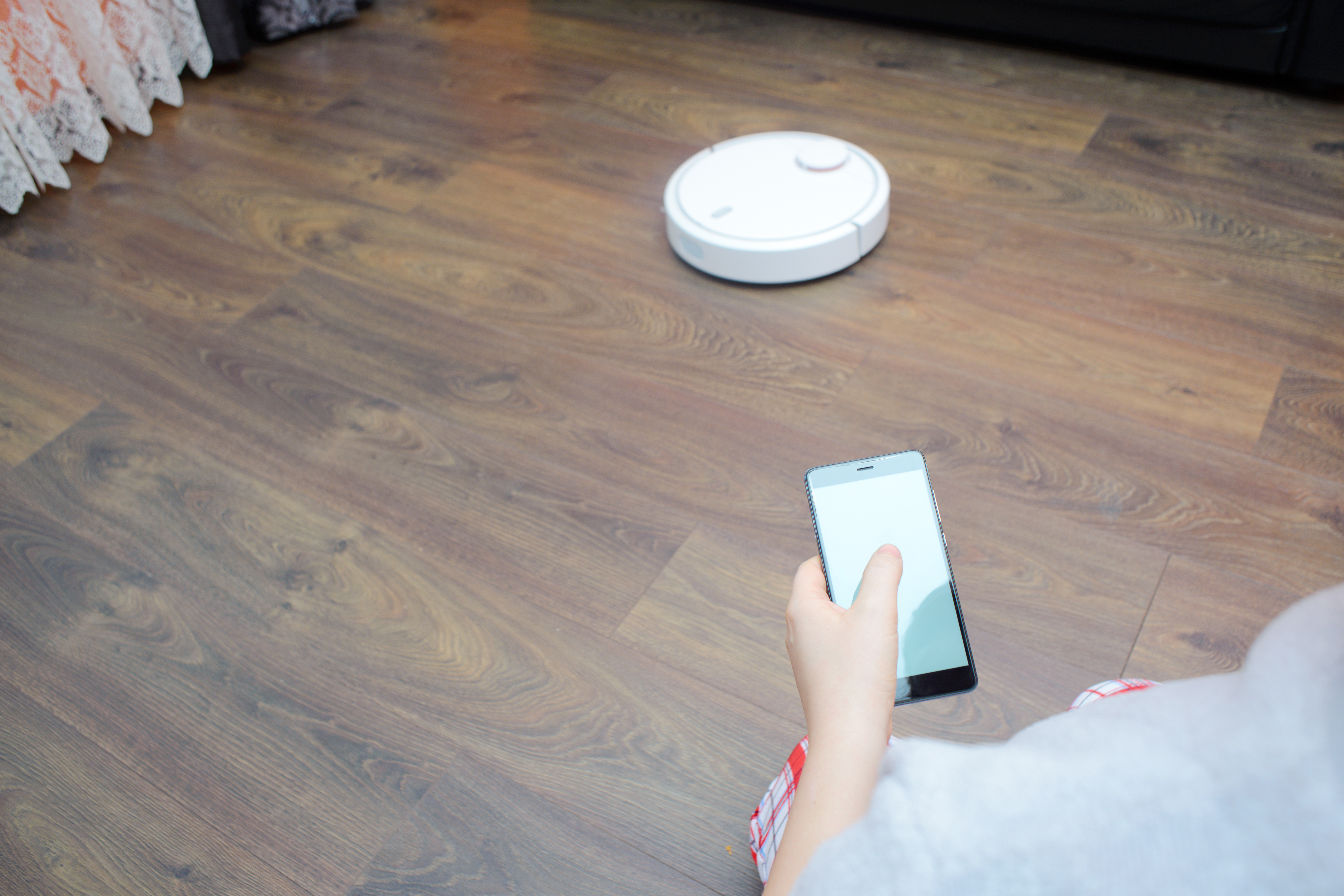 Almost 25% of all the vacuum cleaners in the world today are robotic. Nowadays, robotic vacuums are more than just simple cleaning machines: they come packed with myriad of smart features: they have WiFi connection and can be controlled by your smartphone through an app, they have built in cameras that can also act as a security device, they can stream videos and more. Not to mention about the cleaning features they're packed with: they know how to avoid obstacles in the room, they scan the room to calculate the best path to take in order to clean as efficiently and systematically as possible and they improve that path constantly, thanks to their memory, they can be programmed to clean at certain intervals, according to a set schedule and much more.
Believe it or not, the first robotic vacuum was produced a really long time ago, back in 1996, to be more precise. The first one to invent a robotic cleaner was James Dizon and his concept was bought by the Swedish company Electrolux, which manufactured the first functional model, Trilobite.
The first models of robotic cleaners weren't nearly as efficient and smart as today's vacuums, as you would imagine. They were controlled by a remote and they didn't really know how to deal with the obstacles in their cleaning path. Those obstacles usually meant the end of their cleaning session, as the machines had a hard time to overcome them after they bumped into a piece of furniture, for instance.
How do robot vacuums work?
Robot vacuums are computerized and they come with sensors. Some of them use lasers in order to navigate and detect obstacles, while others use cameras. They usually clean in a certain direction until they find an obstacle and then they change their path. The smarter ones scan the room and make an entire 'map' of it. They also know how to avoid obstacles and go around them. They can also insist on certain areas that seem dirtier, by registering how much dirt their cleaning brushes picked up. If they gather more dust or dirt in a specific area, they focus more on it, to make sure they clean it well.
Are robot vacuums worth all the hype?
No matter the field of technologic advancement, there are always going to be haters who are going to hate or be skeptical about it. This applies to robot vacuums, too. Aside from their steeper price, many people are still not 100% convinced that these smart machines can perform a good job and they are worth the money. There are plenty of people who still prefer their old, traditional, manually operated vacuum cleaners.
Here are some of the advantages of having a robot vacuum:
They basically work by themselves, your contribution is minimal. You just turn on the device, set it up and it can do anything by itself: it can be programmed to start cleaning at certain times, it can even charge by itself. You just choose a spot for the charging dock and when the robot is almost out of battery, it can return to the dock by itself and charge. When the energy level is back up, it will leave it and resume its work.
They are easy to use. This one is kind of related to the aforementioned point: because the robot vacuums are so smart, you barely have to do anything: you can set them up and operate them as with any other app on your smartphone. It is no rocket science
They save you a lot of time. Thanks to their programmability, you can set a schedule for your robot vacuum so that it cleans the house whenever you want, saving you that time for something else. You can even program them to clean while you are at work or out to relax or do other chores.
They are intelligent. As we've already mentioned it, robot vacuums have evolved considerably since the first models were released. They now come with really intelligent and useful features: they have a memory, they upgrade their cleaning cycle and become better at cleaning as they go, they can stream videos, act as a security camera, they have HEPA filters that keep the allergens from spreading through your house, and so much more. No traditional vacuum cleaner can compete with that
Some models can do more than just clean the dust: they can mop and sweep
They are more compact than a traditional vacuum cleaner and they are way smaller, thus they take up significantly less space.
Of course there are also some drawbacks in robot vacuums: perhaps the biggest one is the steep cost, because robotic vacuums cleaners are way pricier than traditional ones. They are somewhere in the $200 -$1,000 price range.
Another disadvantage is that while they can maintain cleanliness and remove all the dust and small debris, they can't cope with really messy surfaces and tight corners as well as traditional cleaners. The best thing to do if you can afford it is to own both a traditional vacuum cleaner and an additional robotic one that can 'maintain order' in your household.
Robot Vacuums – What To Look For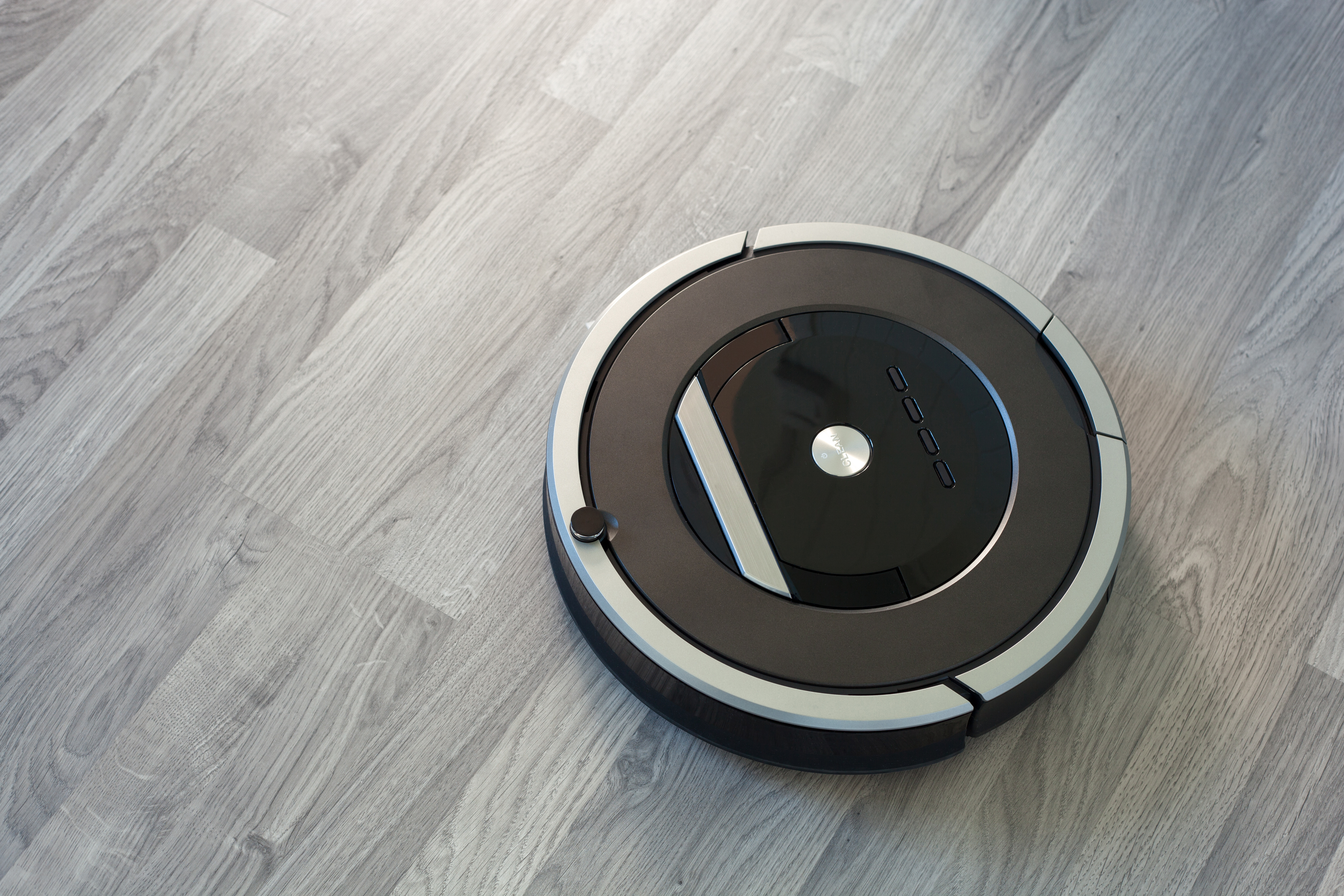 Robot vacuum cleaners can be a valuable addition to your home. But before you spend money on one, make sure you do your homework.
Here are some factors to take into consideration when shopping for a robot vacuum:
Is the robot vacuum cleaner right for your type of house? As smart and advanced as they are, robot vacuums still have their limitations. One of them is the fact they can only cope with slopes that are less than 15 degrees. Also, if there are stairs in your home, you should also be aware of the fact that you have to carry the robot around. Tight corners are another challenge for these robotic cleaners. The type of furniture you have in your house should also be a factor to think about. Some models of vacuums are too big to fit under certain beds, dressers and so on. What kind of surfaces are you going to use it on? Some robots do a better job on carpets and others on hardwood floors.
What is your budget? Money is always a subject when it comes to any kind of purchase. As a general information, you should know you can't expect to find a decent robot vacuum under $150-$200. The more premium ones will be around $300 to $600, and if money are not a problem for you, you can spend even $1,000 for such an appliance.
How 'high maintenance' is it? If your heart is set on a specific model, before buying it, you should also find out how hard it is to maintain it. All robot vacuums need to have certain parts replaced at a certain point. Is it easy to find those replacement parts or not? How hard it is to empty the bin when it is full or to change any components?
What is the vacuum's run time? The most decent robot vacuums are able to clean for an hour or an hour and a half on a single charge. If your robot runs out of juice in less than 60 minutes, you should keep looking.
How effective is the robot, cleaning-wise? You should know that not even the best robot vacuums can't beat the traditional vacuums that are manually operated by humans. However, the best robot vacuums come pretty close to them or are even equally effective. Among the most effective ones on the market are the Botvac Connected, Roomba 980, Samsung PowerBot. On the other end are the lower efficient ones, which are usually just 'maintenance' cleaners and will need some help from traditional vacuums from time to time.
What is the bin size. Despite the fact that they clean your house without your contribution or help, all robot vacuums still need to have their dust bin emptied by a human, when it is full. You should aim for a model with a bigger bin, so you won't have to perform this operation after each cleaning cycle. Some robot vacuums can be used for 4 times before they have to have their bin emptied.
How do you control the robot. When it comes to control, the best thing you can look for is a model that offers WiFi control, so that you can control it from your smartphone. However, only the most expensive robot vacuums come with WiFi. Others have remote controls and older models have the settings displayed directly on the vacuum.
Features. This is a wide topic, because robot vacuums have so many different features. It is up to you to figure out what you need most and what your priorities are. Important features to look for are the ability to program the robot to start cleaning at certain intervals, the ability of the robot to go to the charging dock by itself when the battery is almost empty, the built in cam, the ability to stream videos, the edge-clean feature which makes the robot focus more on cleaning the edges and many more.