All About Pop-up Toasters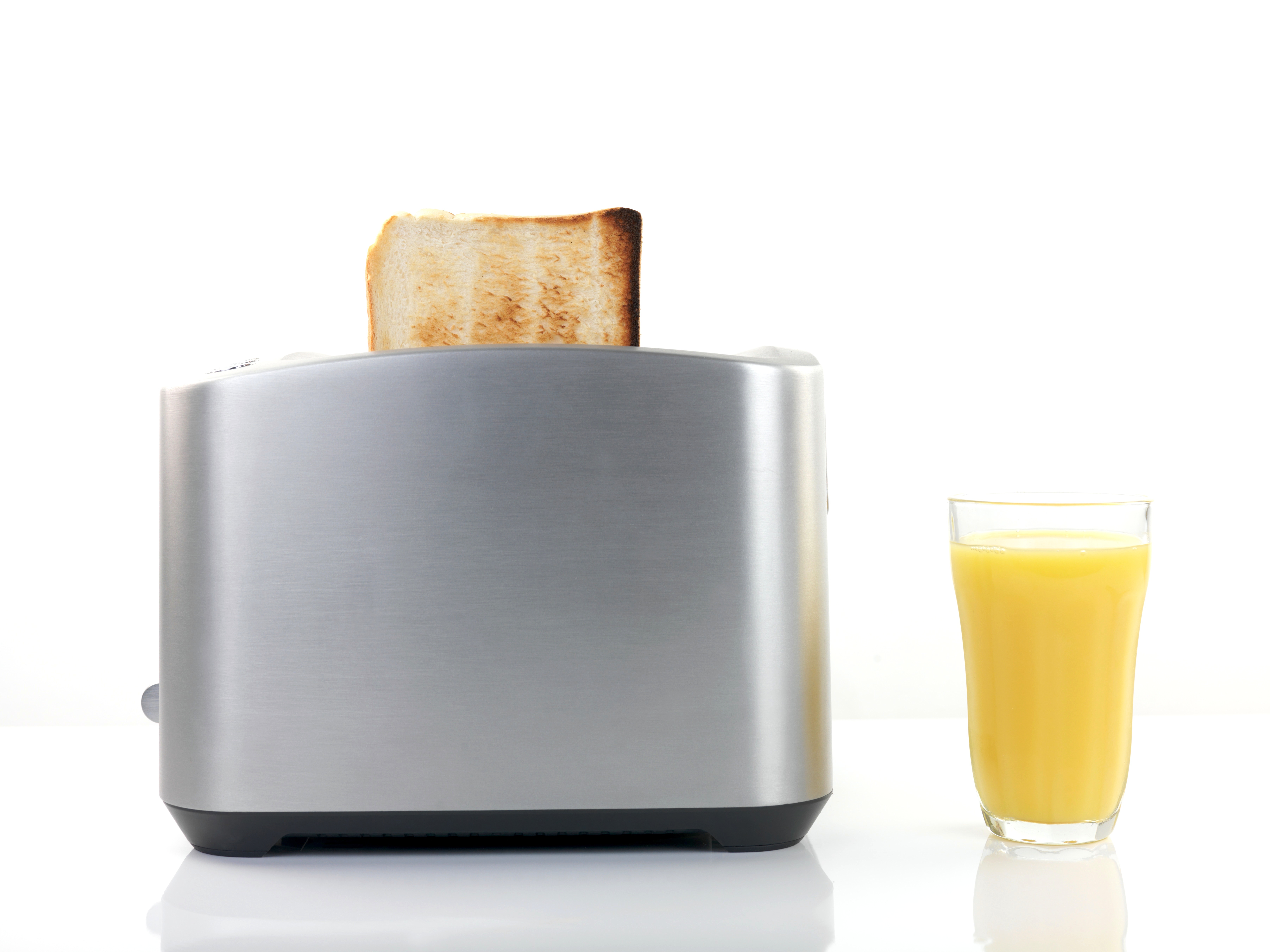 Your toaster is that kitchen appliance you don't really think about too much, but if a kitchen isn't equipped with one, you immediately feel something's missing. Toasters are reliable helpers whether you want to prepare a quick sandwich or simply to give a special flavor to your slice of bread, no matter what you serve it with.
They are essential appliances, especially for that on the clock breakfast when you need to eat something fast but healthy, before work.
Although toasters are not new in our lifestyles, as they have been invented two centuries ago, in 1893, they are still very popular. While they were initially developed in Scotland, today you can find them on nearly every shelf throughout the world.
How do pop-out toasters work?
The pop-out toasters have a pretty simple mechanism. Inside there's a heating element made of nickel-chromium alloy. This is what radiates heat on the slice of bread and toasts it. In order to obtain a gold, medium toast, the heat must reach around 310 degrees Fahrenheit. If the temperature rises too much, a carbonization effect occurs and the slice becomes burnt.
Types of toasters
The most common way to classify toasters is based on their functionality and capacity.
Based on their capacity, or how many slices of bread you can fit in them (how many slots they have), there are 2 slices toasters, 4 slices, 6 slices, 8 slices toasters and even above.
Based on their use, there are three basic types of toasters:
Pop-up toasters, which are the most common and affordable ones, is what most of us have in our kitchens. They are used for toasting your bread or maybe a bagel. There are called 'pop-up' because of their spring that is released when your slice is ready and pops up. This way it is easier for you to get the slice of bread out without burning yourself. It is usually the cheapest and smallest type of toaster, so you can easily find a place for it even if you have a smaller kitchen. Another benefit of the pop-up toasters is that they toast your slice evenly.
Toaster ovens: they are basically electric ovens only smaller, although they still take up more space than a pop-up toaster. They are also pricier than the aforementioned ones. You can still find smaller toaster ovens, if you know space is a problem for you, but you should also keep in mind that its capacity will also be smaller, and you might not be able to fit more than 5 slices of bread in it. Toaster ovens are very versatile, you can use them not just to toast your slices of bread but also bagels, muffins, to bake, make your pizza, broil and brown your food. They have a small front door, a baking pan which can be removed and wire racks. Some people get a toaster oven instead of a regular oven.
Conveyor toasters: they are mostly used in restaurants and the catering industry in general, because they are the largest type and can toast at a rate of 300-1600 slices of bread/hour.
There are also specialized toasters out there: bagel toasters, egg and muffin toasters, hot dog toasters and others.
Toasters also come in a plethora of designs, shapes, colors and materials. They can have a brushed metal, chrome, copper finish and more.
In terms of power, most 2-slices toasters have a power of 850 watts, while 4-slices toasters between 1400W and 2300W.
Pop-up Toasters - What To Look For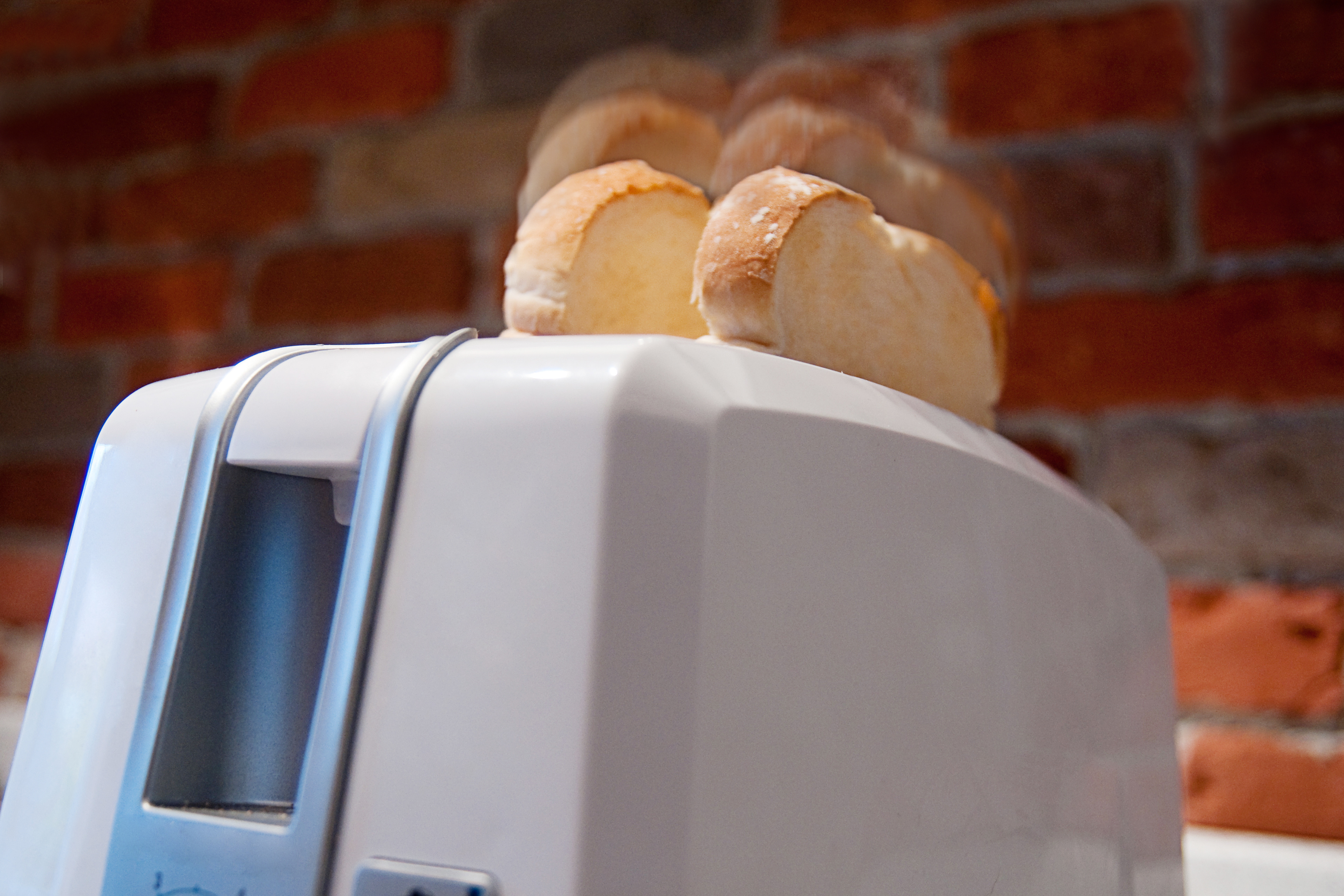 The market is flooded with toasters, in different shapes, sizes, colors, models, brands and price ranges. It is the kind of kitchen appliance you find in every store and it can be exhausting to figure out which one works best for you. Here's a quick guide to help you make the best decision when in the market for a new pop-up toaster.
Establish your budget. Toasters vary widely in price. You can buy a toaster for under $30, or you can pay hundreds of dollars on it, depending on the brand, quality, size and features. Decide whether you want just a simple, basic 2-slices toaster, or you are willing to pay extra and get all the bells and whistles.
Capacity. Do you need a toaster just for you and maybe your spouse, or do you have a large family of toast eaters you have to take care of all at once? If you know you're making a lot of toast, you should opt for at least a 4-slices pop-up toaster, if not for an even bigger one (6-slices, 8-slices). Of course, you have to also consider your available space, as a 4 or 6-slices toaster will definitely take-up more space than a 2-slices one.
Look for a model that has a slide-out/removable crumb tray. Over time, your toaster will get filled with crumbs that need to be emptied, so you don't risk a fire hazard. If the toaster has a hinged crumb tray, you'll have to hold the entire toaster above the sink/bin to shake the crumbs out, so look for a model with a removable tray.
Materials. Aside from the effect it has on its looks, the material of the body is also an important aspect in terms of durability. Cheaper, less durable toasters usually come in a plastic body, whereas the more solid, premium pop-up toasters have a metallic or chrome finish. Also, as a side note, plastic toasters tend to heat up faster.
Features. This is probably among the most important aspects to consider when choosing a toaster. Toasters come loaded with a plethora of features, some more essential than others. Here are the most important features to have in a toaster:
Cancel function: most toasters on the market today have this feature that allows you to stop the toasting-cycle, if you feel your slice is getting too toasted or burnt
Reheat: it is a useful feature for when you want to reheat your slice of bread but without drying it too much
Defrost: this feature is handy if you have frozen bread
Countdown timer: it shows you how much time you have to wait for your slice to pop-up
Browning control: this is the most basic feature and all toasters include it. It allows you to adjust the level of toasting. While some toasters have the three, classic settings (light, medium, dark), others have a numbered system (from 1 to 5 for instance), LEDs that indicate the level or even different colors
Insulated housing: this feature may be important to you especially if you have kids, because toasters that have an insulated exterior don't get hot, not even when they are in use
Pause option or 'lift and look' that allows you to pause the toasting cycle to check the progress
Hi-lift: It is useful when you have smaller slices of bread because it raises the bread carriage higher so that you can get the slices out without burning yourself
Bagel setting: they allow you to toast only one side of the bagel and keep the other one soft. If you want to be able to toast bagels you should look for a model that has larger slots, so that you can fit a bagel in it
There are a lot of choices when it comes to toasters. Some of the most appreciated and renowned toaster brands out there are Cuisinart, Krups, KitchenAid, DeLonghi, Black+Decker, Hamilton Beach, Oster, Breville, Philips, Brevo, Gourmia, Sunbeam.