All About Driver Updater Software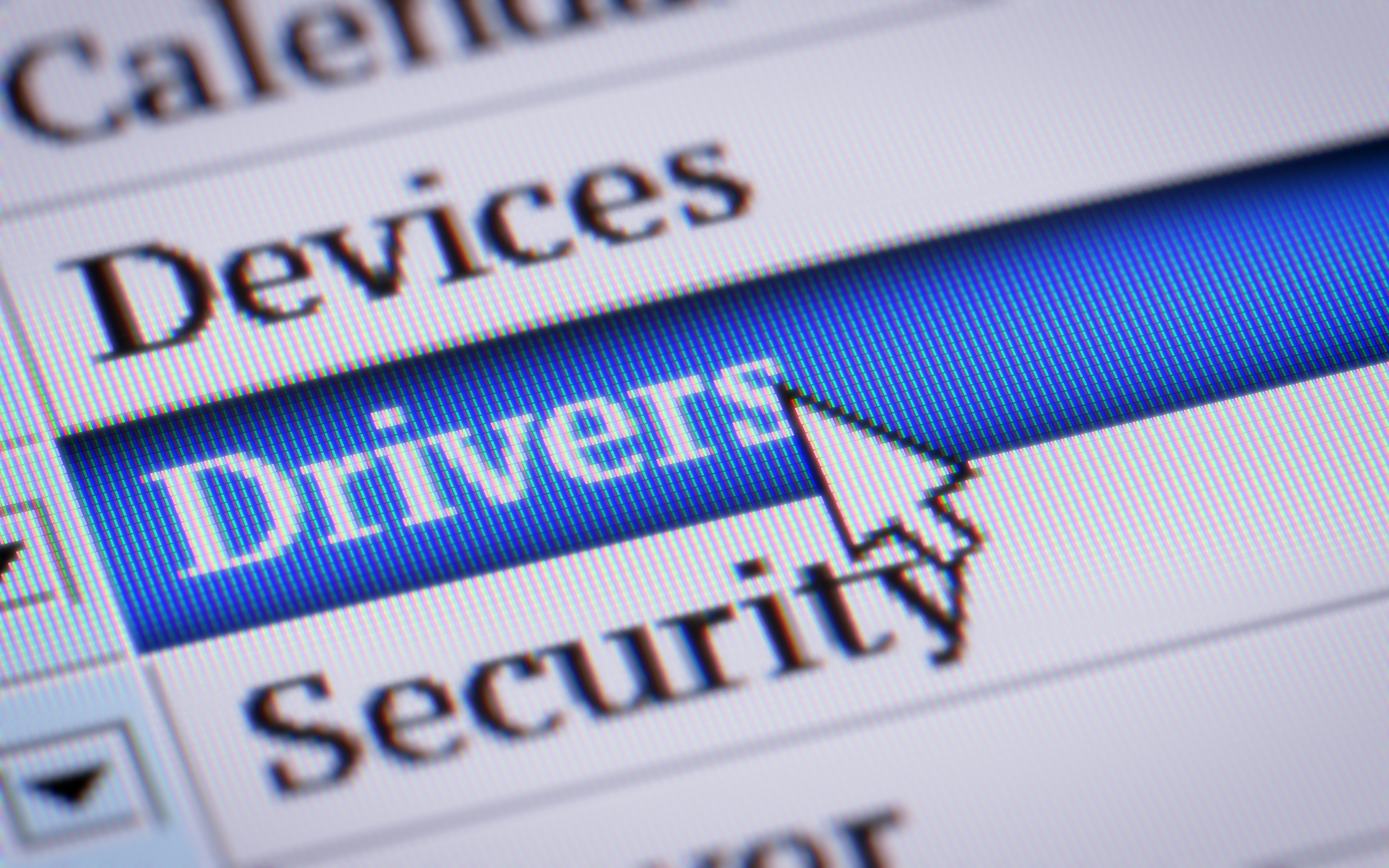 A driver is a set of files that is responsible for communicating with the operating system to make sure your hardware works properly. In a way, a driver is a bridge that connects your hardware and your Operating System. Without a driver, your hardware won't be able to do its function.
Every piece of hardware that you use in your computer needs a driver. From the internal component such as the graphic card to the external device like a printer, all of them need a driver. Usually, when you first connect a device to your computer, it will automatically install the appropriate driver.
For the main components that make up the core of your computer, the update would come prepackaged with the OS update. That's why it is always recommended to turn on the automatic update feature for your operating system.
But not all of them are like that. There are also certain devices and components that need to be updated manually. And in case you don't know, it is a very laborious thing to do and if you get it wrong, you won't be able to use the hardware at all.
There is another alternative though, and it's called driver updating software. This article will tell you all you need to know about this convenient software.
Why you should update your driver
Before we get into the driver updating software, let's talk about the reasons why you should update your driver in the first place. First of all, as mentioned above, an out-of-date driver would make it impossible for you to use your hardware properly.
But that's not all, there are also other system and security threats involved when you don't update your driver. These are some of the most important risks that you would face when you don't update your driver:
You will miss important performance patches and bug fixes. Manufacturers often rolled out regular driver updates for their devices in order to optimize the performance and fix the errors and glitches that they have found since the last update.
You will miss crucial security patches. This is especially true for the core components of your computer. Whenever a security threat has been found, the manufacturer would analyze it and create security patches to prevent other computers from suffering from the same threat.
You won't be able to use certain software and games. This may not be as big as the other two, but it is important nonetheless. Certain software and games, especially complex and recent ones, require a particular update for some of the important components of your computers. If it's not available, you won't be able to use the software.
You won't be able to use your computer at all. This is the most crucial of them all. When you implement a major change to your operating system, such as upgrading to the latest version of Windows OS, then the driver of the major components in your computers, such as the motherboard or the graphic card, also needs to be updated as well. If you don't update it, then it won't be able to properly communicate with the new OS. When such a thing happens, you won't be able to even use your computer.
What is driver updater software?
Usually, when you wish to update your driver manually, you have to locate your device manager first. You will see all of the hardware that is connected to your computer there. Then, you will need to manually look for the ones that need to be updated. After that, you could simply follow the prompt that would automatically download the necessary update files for that particular device.
But not all of them are like that. Some hardware requires you to manually look for the most appropriate updates from the manufacturer's website. For this kind of update, you would need to download the update files for the exact models of your device. Otherwise, it wouldn't work.
If all of those steps sound like a hassle to you, then you need to use driver updater software. As the name implied, this is a piece of software that was designed specifically to find updates for your drivers. There are lots of different brands out there, but most of them work using similar methods.
First of all, the software would do deep scans of your computer in order to find every piece of hardware that is connected to your computer. Then, it would display the ones that need to be updated. Again, different developers would offer different things at this stage, such as sorting out the results based on the priority, showing detailed information about the update files to make sure you get the correct one, etc.
After that, you will be prompted to download the necessary updates for each driver. Once the download completes, you would be prompted to install them all. Also, please do keep in mind that whether you decide to manually find the driver updates or use the driver updated software, you should wait for the installation to finish properly. Do not ever disturb the installation process if you want your computer to work as it should.
Different kind of driver updater software
As mentioned above, most driver updater software out there does its job following the same three steps. Scan, download, and install. Different brands might have different features that might make the whole process easier or more streamlined, but the steps remain the same.
For the most part, driver updater software could be divided into two separate kinds. A free and paid software. Each version could be further divided into different kinds of products based on their limitations or payment method.
The paid version is usually simpler. For the most part, once you paid for it, then you would be able to use it however many times you want. The difference mostly comes in the pricing plans. There is software that only requires you to pay only once and there are those that require you to pay a small monthly or yearly subscription fee. For both methods, some offer different kinds of licenses, either based on time or the number of users, with different prices for each license.
The free version is much more diverse. More often than not, you could download and install them for free. But that is where the similarities ended. Some would display ads all over the software. Some lock the main features behind a paywall. And then there are also those who offer everything truly for free but you would only get the most basic feature from them.
And finally, there is the hybrid version. A paid software that also has a free version. This type of software usually offers a free trial period where you can enjoy its full capabilities for a certain amount of time or usage for free. After that, you have to pay for it.
Features to look for in a driver updater software
Quick scans. The very first thing that a driver updater software needs to do is to scan your system to find out the state of your drivers. This scan would not only determine the kind of drivers that you have but also whether or not it is necessary to update them. Although it seems rather complicated, the scan process should be done in just a few short minutes. Any longer than that and you got faulty software in your hand.
Scheduled scans. Another great feature that should be available is a scheduled scan. For certain drivers, it is better if you always have the latest updates installed on your system for the sake of performance improvement, bug fixes, and security patches. A scheduled scan allows you to set regular automated scans so that you don't have to manually initiate the whole process.
Display verifiable information. Once the scan process is complete, most driver updater software would simply list the drivers that need to be updated. It is better if you could get your hands on a driver updater that would also display verifiable information for every one of those drivers, such as the size of the update files, the release date, and version number. This easily verifiable information makes sure that you got the updates that you need.
Direct-download drivers. After the scan and the detailed information that comes along with it, the next step is to download it. You should get driver updater software that allows you to download those updates directly from the software, instead of you having to open up your browser and manually download them. This feature would not only make the whole process much simpler but also would save you tons of time.
Bulk downloads. Another useful feature regarding the download stage is the bulk downloads. Bulk downloads are the ability to download multiple files at the same time. More often than not, you will find that numerous drivers need to be updated. This feature makes it possible for you to download the updated files for multiple drivers at the same time and thus speeding up the whole updating process.
Automated installation.A nother useful feature that could save you a lot of time is the automated installation. As the name suggests, this feature allows you to let the downloaded driver updates be installed automatically without you having to initiate the installation for every single one of them. This feature is especially great if you have numerous drivers that need to be updated at once.
Driver backup. This is one of the most important features for a driver updater software and yet there are not many brands that offer it. There have been cases when your computer seems to not work like it should after you download and install an update for one of your drivers. With driver backup, you could back up the state of your drivers before you install the update. That way, in case things don't go as expected, you could always refer back to the initial state.
Additional benefits that you should look for in a driver updater software
Intuitive design. An intuitive design with a great user interface and easy-to-navigate menus would make it easier for users, especially those that are still unfamiliar with the driver updating process before, to use the software properly. Just a well-designed layout could have a great impact on the overall user experience.
Portability. Not many driver updater software has this feature, but it would be great if you found one that offers it. This feature makes it possible for the software to run without installation. This means you could copy it to a flash drive and simply use it on any computer that needs a driver update.
Excellent support. There might come a time when you encounter a problem during any step of the process. When such a thing happens, it would be better if the company behind your software has numerous ways to help you solve your issues. It could be a simple FAQ section on their website, a contact form, or even an email for their support team. Any one of those would be a big help.
Final thoughts
Drivers are a very essential part of your computer. Without it, you won't even be able to use your computer properly. And just like everything else, it also needs proper and regular maintenance and improvement that comes in the form of update files.
You could certainly update your drivers manually. But not only that it takes a lot of time, especially if there's a lot of devices connected to your computer, there's also the risk of damaging your drivers if you don't know what you're doing.
The solution then is to use driver updater software. There are numerous brands that you could choose from out there on the internet. Both free and paid. You could pick any brand you like as long as it has the essential features that have been laid out above.