All About Backpacking Tents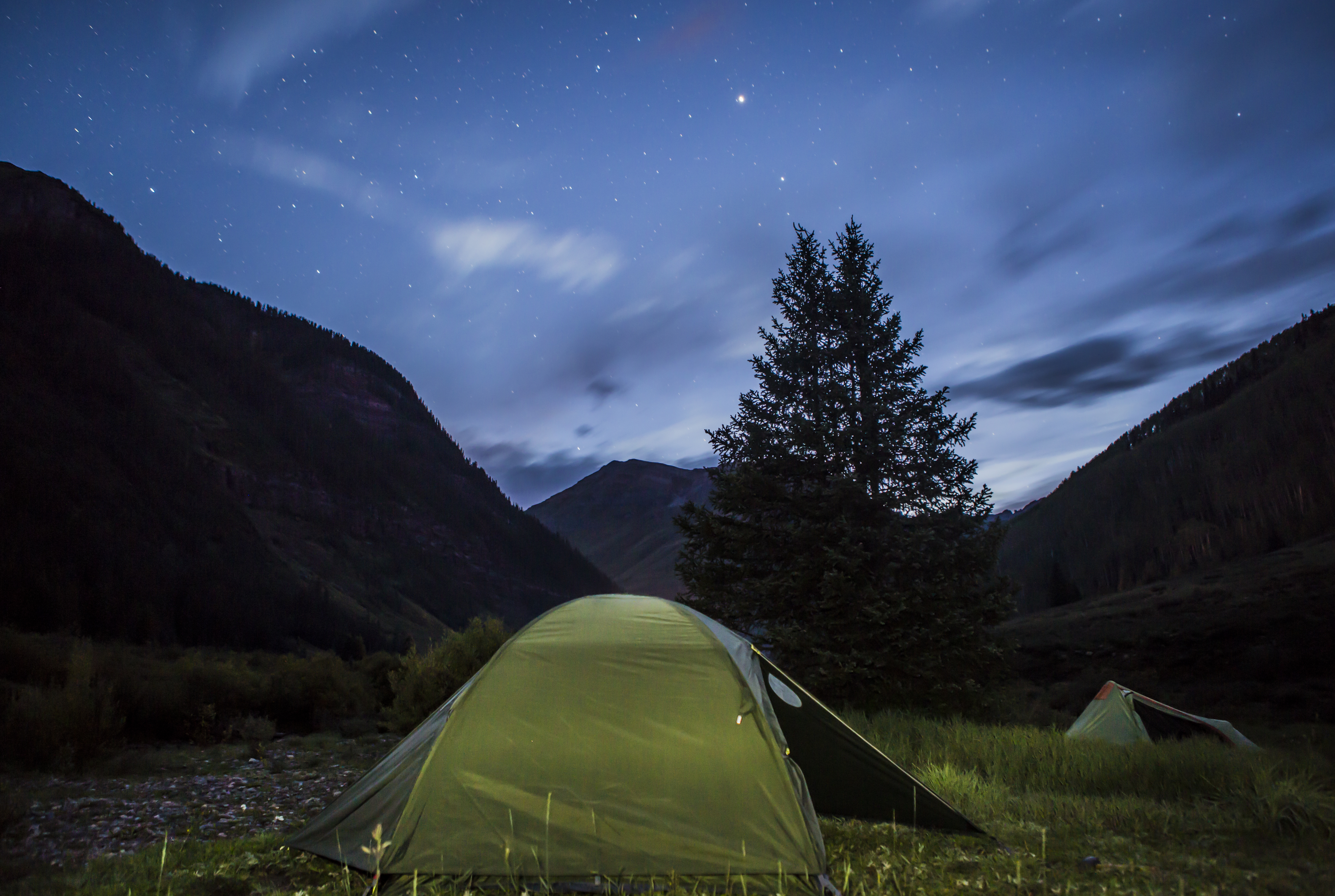 If you are a nature lover, passionate about the outdoors, backpacking, hiking or what have you, you know how important it is to invest some time and money in building your perfect 'backpacking kit'. Nature can be beautiful but unmerciful at the same time and you have to be properly equipped if you want to ensure your adventures outside will be something you want to remember. In addition to proper clothing, a reliable backpack, lighting gear and sleeping bag, you might also need a well-chosen tent, if you choose to sleep outside.
Choosing a tent that meets your needs can be a daunting task, if you don't know your way around this subject.
Here are some basic things you should know about tents, before starting to browse for one:
based on the best time of the year to be used, tents can be 2 season, 3 season, 3-4 season or 4 season tents.
2 season tents: mostly suited for good, dry weather. Can't really cope with more than just a light rain
3 season tents: can be used in all the seasons except winter. They can also protect you from the elements
3-4 season tents: a bit better than 3 season tents. They can cope with harsh springs or falls and moderate snow
4 season tents: they are the most professional ones and can be used all year long, regardless of the weather conditions.
There are a lot of available shapes of tents out there: ridge tents or A-frame (the basic shape of tent), dome shaped, geodesic, inflatable, hoop tents, tunnel tents, frame tents, tepees and more.
Depending on their purpose, tents also classify in several types: family tents, festival tents, car camping tents, backcountry tents, backpacking tents
Tents can also be classified according to their capacity. The name of a specific tent often includes the number of people it can host: there are 1 – person tents, 2-person, 3-person, 4-person, family tents and others
In terms of weight specifications, you'll always see the packed size, packaged weight and minimum trail weight of the tent. The packed size basically shows you how easy it is to pack and carry the tent, how much space it takes. The packaged weight means the total weight of all the components: poles, rainfly, body, etc. The minimum trail weight is the weight of just the body, poles and rainfly
Tents can be made of different materials. The most commonly used ones are polyester, nylon or cotton
Here are some other important specs you should familiarize with: You can see how water resistant your tents is by looking at the ratings of the fabric: 3,000 mm, 5,000 mm, 10,000 mm and so on. The higher the number, the better. Another thing to know is the D rating in tents, which is short for Denier, the unit which measures the thickness of the fabric. The higher the value, the more durable and thicker the tent: for example a 40D Nylon tent is better than a 15D Nylon one. Another letter you'll see is 'g' (grams of water vapor/square meter) which measures the breathability of the tent. The higher the g rate, the more breathable the fabric. The most common ones are 5,000 g.
Backpacking Tents - What To Look For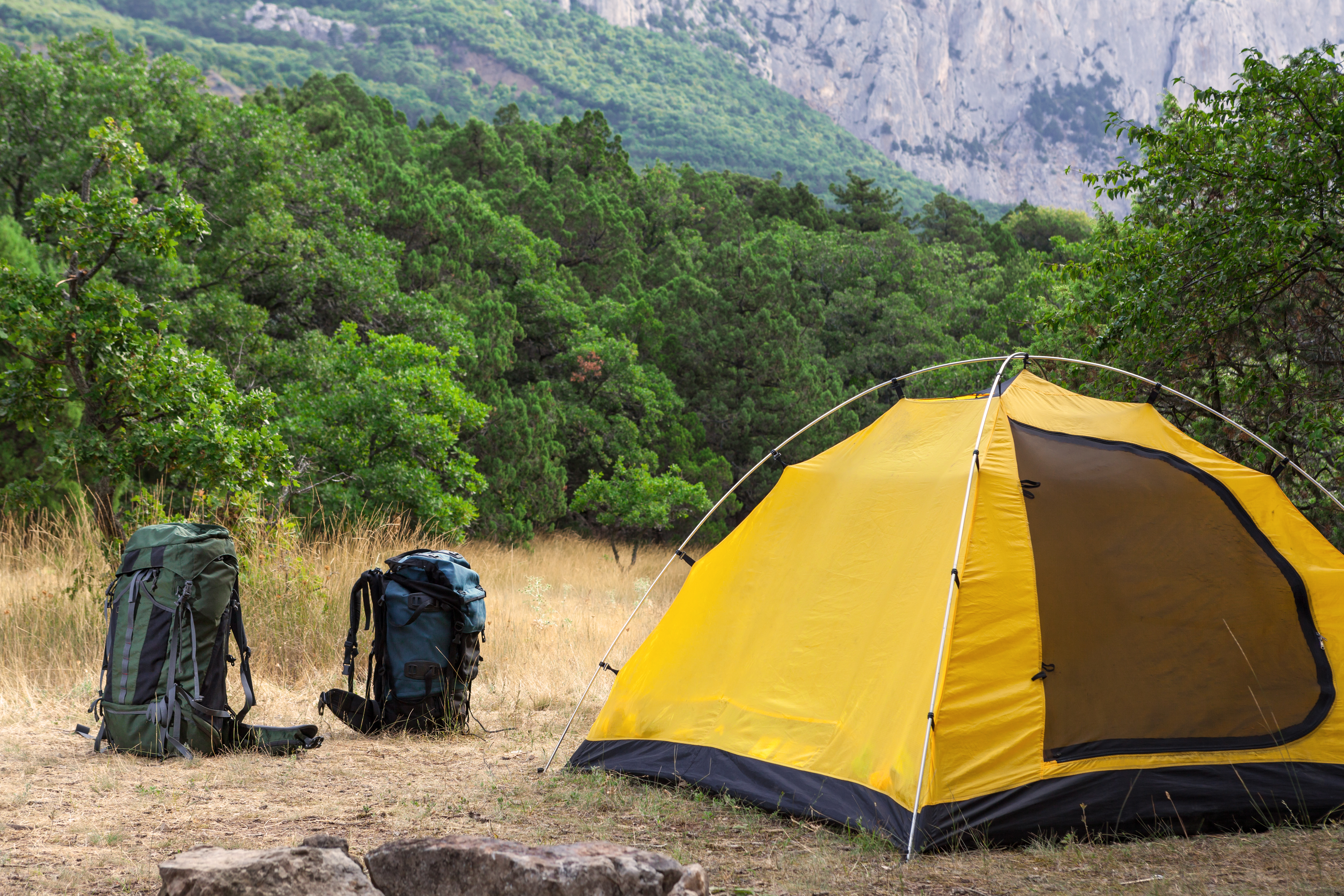 As you've probably figured out by now, there are a lot of choices when it comes to tents. They come in so many shapes, types, fabrics and so on, that you have to really do your homework before spending your money on something you might regret. One thing is clear though: purchasing a tent has to be seen as a long-term investment, so don't skimp on essential aspects or features, because you'll end up regretting and spending more on the long run.
You can buy a tent for as low as $20, but it will do its job exactly like a $20 tent. So you should take these factors into consideration, when in the market for a backpacking tent:
Know exactly what are you going to use the tent for. It is very important to know the purpose you tent is supposed to serve, before making a decision: are you going to use it alone or with someone else and if so, exactly how many people will sleep in it? Where are you going to camp and set it up? When exactly throughout the year are you going to use it the most? What kind of backpack do you have and so on? Tents come in so many sizes, shapes, weights and so on and it is important to buy an appropriate tent for your outdoor activities. There are also three season tents, four season tents and so on, so you have plenty of options.
Capacity/size and shape. You need to know how many people are going to sleep in the tent, because it is useless to buy a larger tent than needed, as it will be extra weight for you to carry in your backpack. Generally, it is better to have a tent that is one man bigger than the number of people who are going to sleep in it. You want it big enough for you to fit in it and put your stuff, food, backpack, etc., but you don't want it to be unnecessarily large, because you don't want to drag around more than you have to. There are one-person, 2 person and up to 5 person tents out there. If we were to consider the square footage of a tent, tents that have around 15-20 are recommended for just one person, while those around 35-50 are for 2 people. If you are camping more than you are backpacking, comfort should be a priority, but if your tent will spend more time packed in your backpack than on the ground, then you should consider getting a lighter, smaller and packable one. As for the shape of the tent, the most common tents for backpackers are the dome and tunnel/wedge tents. And in terms of weight, you shouldn't go for a tent that weighs more than 3 pounds/person or even less (a good choice would be Bivy sacks, because they are light and easy to pack). You should only choose a heavier tent if you want a strong one that can cope with harsh weather conditions.
Another thing to pay attention to is how easy it is to set it up, especially if you are a beginner or you know you have to set up your tent really often and you want to be able to do it as fast as possible. There are instant tents on the market which can be set up within just 30 seconds.
The floor of the tent is really important too. Some tents come with a footprint, an extra layer that comes on the ground and is water resistant or a tarp that is placed underneath the tent. Having a tent that can protect you from rain (or maybe even snow) is an important aspect. However, if you opt for a 3-season or 4-season tent, you won't need to worry about that, because they are designed specifically for coping with the elements.
Other factors to think about are additional features such as pockets, rainfly, a vestibule to have more space for storage (of your footwear for instance), privacy dividers, two access doors and so on.