All About Online Backup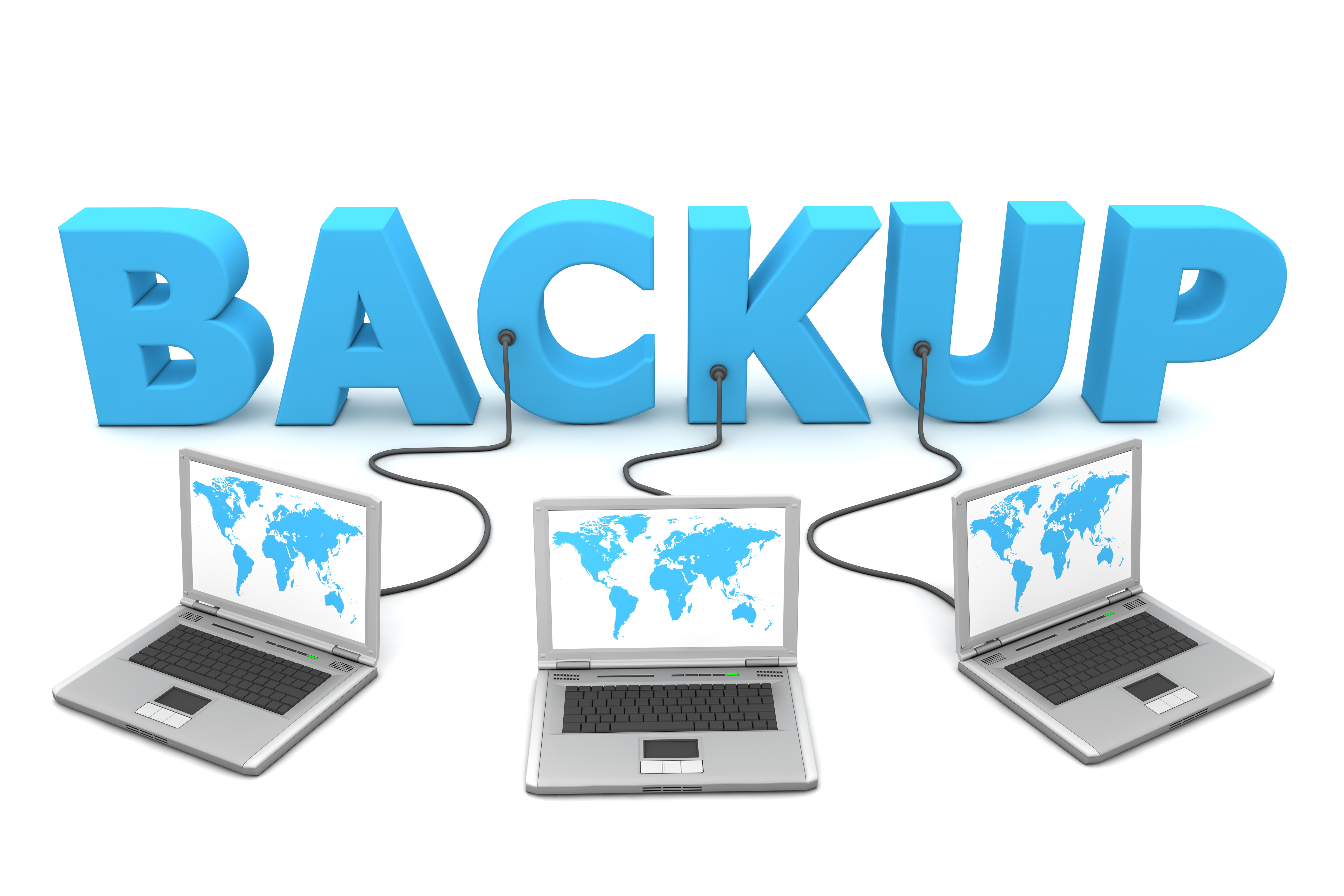 Thinking ahead and opting for an online data backup service can prove to be an excellent decision in case your computer is stolen or your data is compromised. Most people store photos, videos and other family media memorabilia on their PCs. If those files get lost due to a severe virus infection or a security breach, you're going to want to have backed up a copy of all this valuable media safely on a cloud. Backing up your valuable personal files can be more than just a precautionary measure. Most online data backup services we reviewed offer a wider range of useful features to store, sync and share your files across all of your devices. Some services even go so far to offer an anti-theft feature that allows you to remotely delete all sensitive data from you PC before someone gets to take a look at them.
When you decide to back up your files to a remote online location, your data is copied and then uploaded to the servers the specific company you chose provides. It's important to know that all your files have a "double copy" on a remote hard drive which is essential in case of an improbable cataclysmic event where the servers crash taking all your data with them. Nevertheless, most articles about online backup will tell you that you should have at least one other physical device to store your data. This can easily be achieved since external hard drives of 1TB and more are getting more affordable by day. Restoring or backing up your files with a physical hard drive is always a much quicker solution than doing the same processes over the internet. Some top tier online data backup services allow you to simultaneously back up data to a cloud as well as to a hard drive.
It can be very difficult to choose between countless online data backup services, and while it shouldn't be a priority, price does play a big role in determining which service you will choose. You should never have to commit to pay more than you can afford. Two great pointers in determining the value of a product are the size of the storage offered, and the number of devices it supports. All the services we reviewed have several different plans differing in sizes, features and the number of devices supported. Choosing a basic/home/family plan usually means you will miss out on some more advanced features like mirror imaging or an external hard drive courier service.
To make the right choice, you need to figure out how many devices you want to back up. When we reviewed online data backup services, we mostly focused on the average value for small (up to three computers) and larger (up to five PCs) households as well as the value for an individual user with a single computer. Even though most services on our list offer multiple device support, some like Carbonite cover just one computer. If you're looking to cover more than one PC, make sure to pay attention to the number of devices covered by a certain subscription.
The second thing you need to keep in mind is the storage volume offered by the service you chose. Correctly identifying your data storage requirements is crucial because if you exceed the allowed amount covered by your subscription it can result in more unnecessary costs. We decided to take 1TB of storage as an average amount of space a family with three to five PCs would need to back up all their personal files as well as media. A subscription of this size can take more than a million valuable family photos and tens of hundreds of videos. Storage size won't be too big of an issue if you choose a plan that offers unlimited storage. Unfortunately, even though several top tier online data backup services advertise their plans as "unlimited" there are only a few subscriptions that don't impose any limits on the storage size. These services with pseudo unlimited plans usually limit you to only one PC which essentially means you can only back up as much data as your hard drive can hold.
If you think finding the right online data backup service was tiring, wait until you see how long a backup/restoration process lasts. Basically, neither of the two actions are that difficulty to start or see through, but they usually last very long. Before you start backing up your data we recommend you make sure to have a stable high speed connection to make sure there are no interruptions once the process has started. Once you engage the backup procedure, the service copies, compresses, encrypts and uploads each file you selected, individually. This can be a painstaking process if you chose a service with poor backup speeds. We made sure to only list services that can finish the backing up of 1 TB of data in less than 21 days which is the industry standard. For comparison, the quickest in our review was Dropbox Pro which finished the upload in less than five days.
We also paid close attention to how accessible the desktop app of a service is. This is really important since backing up or restoring your data shouldn't be reserved only for the tech savvy users. However, most top tier online data backup service offer intuitive desktop apps with clean designs for easier maneuvering.
Online Backup - What to Look For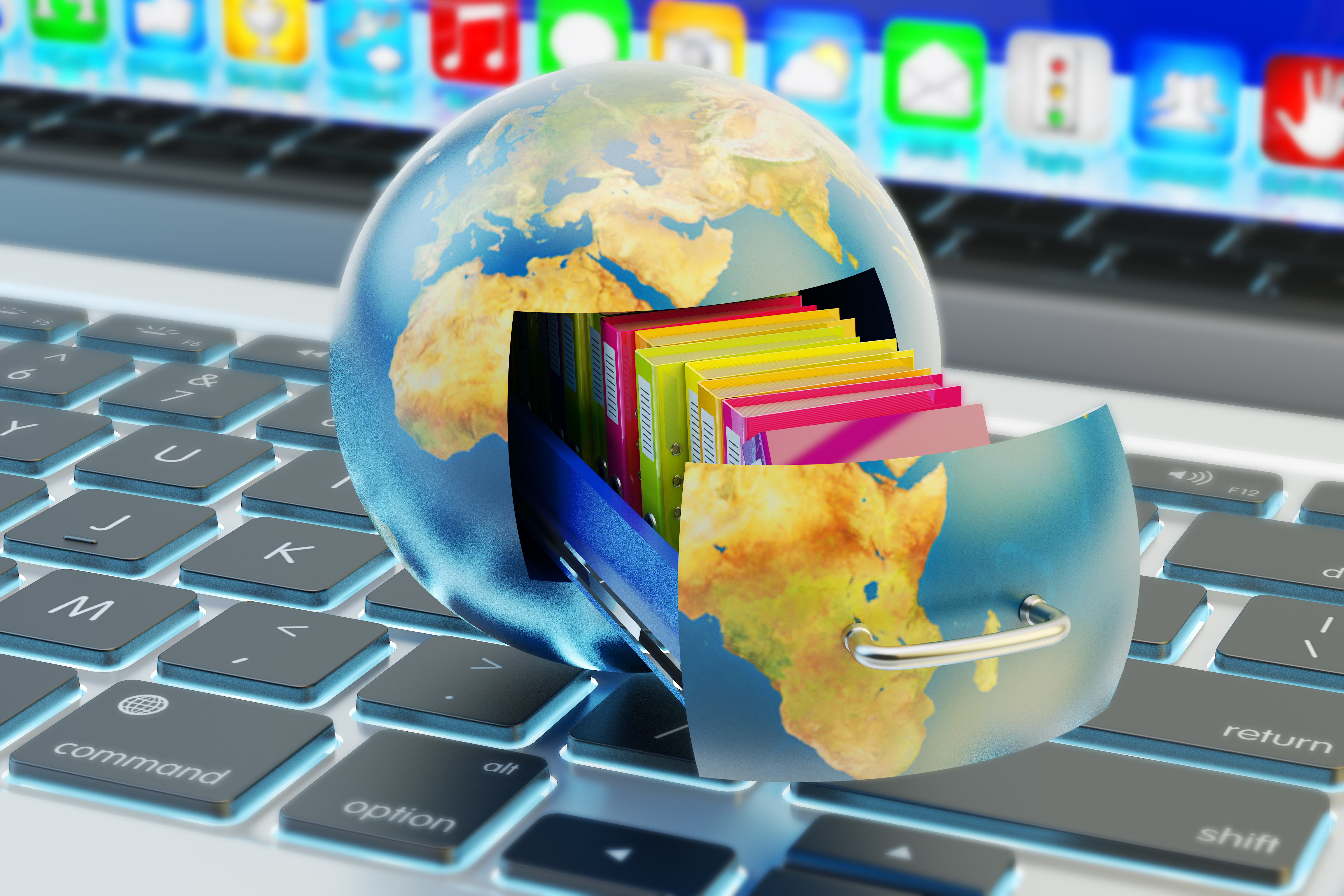 Finding the right online data backup service for you can be a painstaking process if you don't know what to look for. Initially, you need to set a budget and stick to it since these types of services can get really expensive, really fast. Then, you need to decide how many computers in your household need to be backed up, and last you need to figure out just how much space you think all your data will take. It might not look so, but the last step might be the one you should think through the most. There are services that offer unlimited online backup storage but the truth is most of them limit you to only backing up one PC which limits your backup to its hard drive size. And in case you exceed the amount you subscribed for, the services usually keep the right to freeze your account or charge additional hefty fees. Once you decide on the size of your package and the number of devices covered, you should pay attention to the additional features offered by each subscription. Here's what to look for.
Local backup - Most backup experts will advise you to have a third, physical copy of your files somewhere on a hard drive. While uploading your files to an online data backup server is a great way of making sure you have a copy of your valuable files on a cloud, having a physical copy of the same files on a hard drive comes as an extra precaution. The local backup feature allows you to simultaneously backup your data to a cloud and an extra hard drive.
File versioning – When you work on a file, it's very likely it sees many different version until you come to finish it. With the file versioning feature each time you save your file, or your computer does so automatically, that specific version of it is saved on a cloud and you can access it at any time. Although most services we reviewed offer this feature in their basic packages, a majority of them only allows you to go back for a certain number of steps, or versions. However, there are some like SpiderOak One that allow you to go back as many steps as you want.
Courier backup & restore – Although this particular feature is considered to be a premium perk for higher tier subscribers, there are some services that offer it for an additional fee. IDrive is the only online data backup service that allows you to make use of the courier backup and restore service for free once per year. This feature allows you to request an external hard drive be shipped to your address from the service you selected. Once you transfer the data you would otherwise have to backup over the internet, you simply send the hard drive back and it's uploaded to the company's servers in a matter of days. This is an amazing time saving feature, since uploading a TB of data to an online data backup server can last up to 21 days with some services. The same process is applied if you wish to manually restore the files you previously uploaded, only in reverse.
These three features together with a multilayered encryption protection additionally secured with a private encryption key should be what you should keep an eye out for when choosing the best subscription for yourself. Since most online data backup services have free trial periods, we recommend you make use of that commodity before committing to any particular plan.