All About Sofas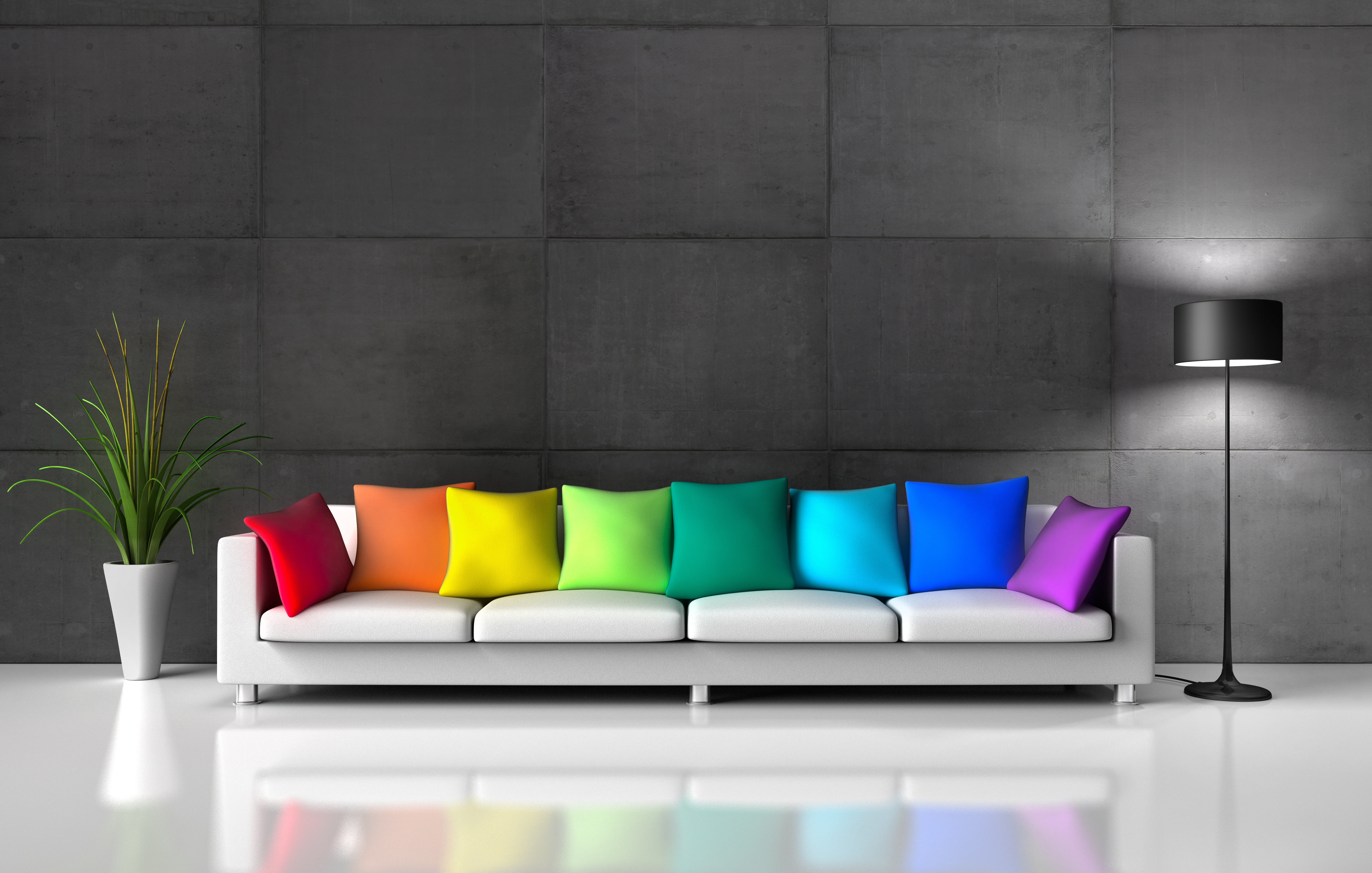 Shopping for furniture is both exciting and exhausting. There are so many things to consider: design, type, size, color, material, the architecture of your house and more. Sofas make no exception, especially given that they are among the most important, noticeable, used and abused piece of furniture in your home. You can find them in every house, apartment, mansion, office and so on. That is why it's crucial to do your homework and choose well when you are shopping for a sofa: your sofa has to be good looking, comfortable, durable and match the décor.
Types of sofas
There are several criteria for classifying sofas: based on their size, fabric, design and more. We are going to focus on the most important aspects, so you can get a general idea about sofas and their characteristics.
Design
Lawson: are casual, cozy sofas, great for taking a nap on. They have high, usually round arms, loose back cushions.
Chesterfield: they are more sophisticated, have rolled arms that look like an equal extension of the back. They are usually made of leather
Camelback: a traditional sofa that is easy to recognize through its arched back, similar to a camel hump. It works in every home and it has more of an elegant look
English Roll Arm: a casual, common sofa with a high back and low, tucked arms
Tuxedo: Resembles the Chesterfield design, only it has a more contemporary look. It has high, square arms.
Loveseats: They are called like that because they are typically designed for two people, which conveys intimacy. They have a straight back and they usually come with more than 4 supporting legs. They are smaller than other types of sofas and fit in various places throughout the house
Chaised: the term comes from the French 'chaise lounge', which means 'long chair'. It is comfortable to lay down on and comes with or without arms
Daybed: it lies somewhere between a sofa and a chaise and can also be used for sleeping. It has no back so you need to put it near a wall if you want to have back support.
Sectional: It is among the most popular sofas there are and it comes in sections, most commonly in 'U' or 'L' shape. Sectional sofas take up a lot of space.
There are other designs and styles out there, such as track arm, mid-century, cabriole, settee, meridienne and more. You can research all of them and see which one is more to your liking.
In terms of functionality you should also know a thing or two about sleeper sofas and reclining sofas. Sleeper sofas have both the functionality of a sofa and a bed and they can be convertible, futons or pull-out sleeper sofas. As the name suggests it, reclining sofas can recline to offer you the best comfort. They have an attached back and come in various sizes.
Fabrics
Sofas are made of various fabrics: leather, faux leather, cotton, linen, polyester, microfiber, chenille. Before buying a sofa, consider the benefits and disadvantages of each fabric and figure out which fits your needs best.
The cushion material is also an important aspect to consider. Cushions can be made of foam, they can be down or feather filled.
The filling of your sofa can be made of polyester, foam, goose/duck feathers, down/poly-fiber blend, polyurethane.
And let's not forget about the foundation of any sofa, which is the frame. The frame can be made of hardwood (beech, oak, ash), softwood such as pine, metal. Not all of them are equally resistant and some of them will wear out faster.
Sofas - What To Look For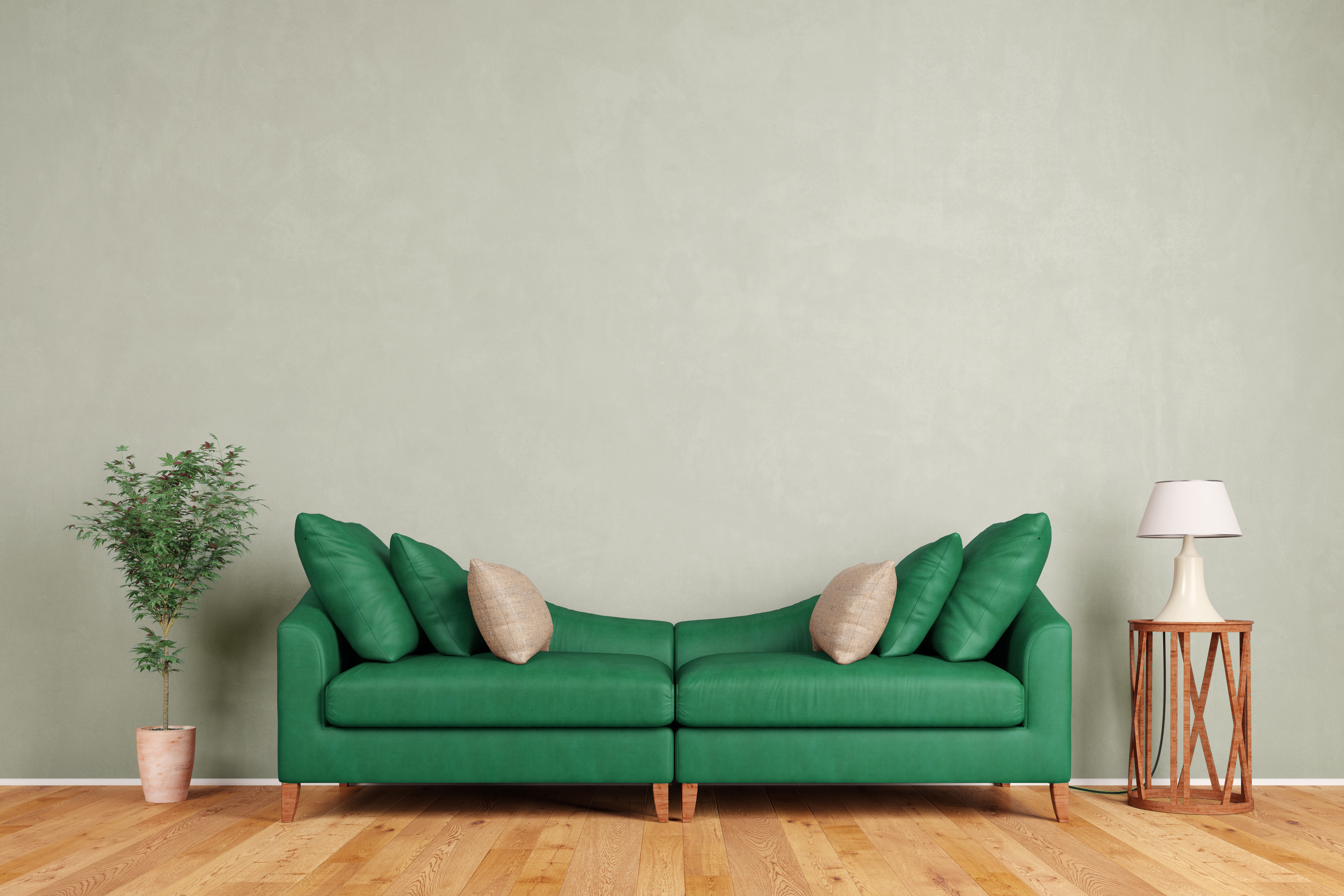 Now that you know a thing or two about sofa designs, sizes and types, you should have a better idea on the kind of sofa you want. Here are some things to check before actually buying the perfect sofa for you:
Your budget. Yes, we know, again with the price. Unfortunately, for the majority of us, money is an object and not just an object but THE object. Do the math and see how much you are willing to invest in such a piece of furniture. You can get a sofa for as low as $100, but you can also spend thousands of dollars on one. It all depends on your needs and wallet. As a general tip though, don't skimp on quality.
Don't do anything before taking some precise measurements. You might like a certain type or design of sofa, but if your space doesn't agree with you, you'll have to adjust your preferences to your architecture.
Where will your new sofa go? Not all sofas have the same design and feel. Some look more casual and comfy, others are more elegant, formal and sophisticated. Are you planning on getting a sofa for your office, for home, for your holiday mansion? What colors work better with the room? How about the fabric?
Fabrics and filling. Fabrics are very important, for your sofa, sofa cushions and frame. Some of them are more durable than others, some are higher maintenance or get dirty easier, some are more expensive than others and so on. Leather for instance is more elegant and durable but is pricier. Also, direct sunlight isn't exactly good for it. Cotton doesn't have that problem but doesn't have such a long lifespan. There's also linen, which looks great especially in formal spaces, but is delicate. When it comes to filling, you can opt for the pricy goose and duck feathers, which are really comfy but also high maintenance, HR foam, which is very durable, comfortable and costs less or the most affordable option: polyurethane, which is also low maintenance. For the latter, you should go with a higher density which makes it more durable. There are other options out there, such as down/poly-fiber blend, which is comfy and not too expensive but deteriorates faster or polyester, which is more expensive. The frame material is also important. Usually, soft wood frames tend to wear out faster than hard wood, but are more affordable. Metal is also a good choice, because it's sturdy. Particle board frames and plywood should be avoided as much as possible, because they crack easily. Cushioning-wise, you should go for something that it is comfortable and soft, but also firm enough not to feel everything through it.
Do you have any pets? Pet owners know too well that they have to make some adjustments in their life (and furniture) because of their furry little friends. If you have a cat, no fabric is really safe. But leather or silk would be a real waste of money if you know your cat can't keep its claws away. If you have a dog, leather is not a bad option though, as it is easier to clean fur, drool, dirt or even pee from it. It is also more durable than other fabrics. Microfiber works as well and it is not as expensive as leather. It is easy to clean and it can be a good option even for cat owners, because their claws won't get stuck in it. Suede or silk on the other hand are very difficult to clean. Tight-weave twill is another good option, cleaning wise.
Durability. This one very much depends on the frame, joints and fabric of the sofa and we've already covered those. As a tip, you should also stay away from sofas that are held together just by glue or nails. A solid sofa should also use dowels, preferably wooden, metal screws and brackets, because they strengthen the frame. The legs of the sofas are another aspect to consider: if they are glued to the frame, they won't last too long. They should preferably be either part of the frame or fixed on it with screws or dowels.
Comfort. It is useless to invest in a good-looking sofa, if sitting in it is torture. The best thing you could do is test the sofa yourself before purchasing it, but if that's not possible in your case, find out everything about the return and exchange policy of the manufacturer, just in case you have to send the sofa back. Aspects to look for when it comes to comfort? Arm height (arms should also be padded properly), feel of the back (check for any bumps or hard spots), the firmness of the cushions (if it's hard to press down on them they will feel too hard and uncomfortable).