All About Hair Dryers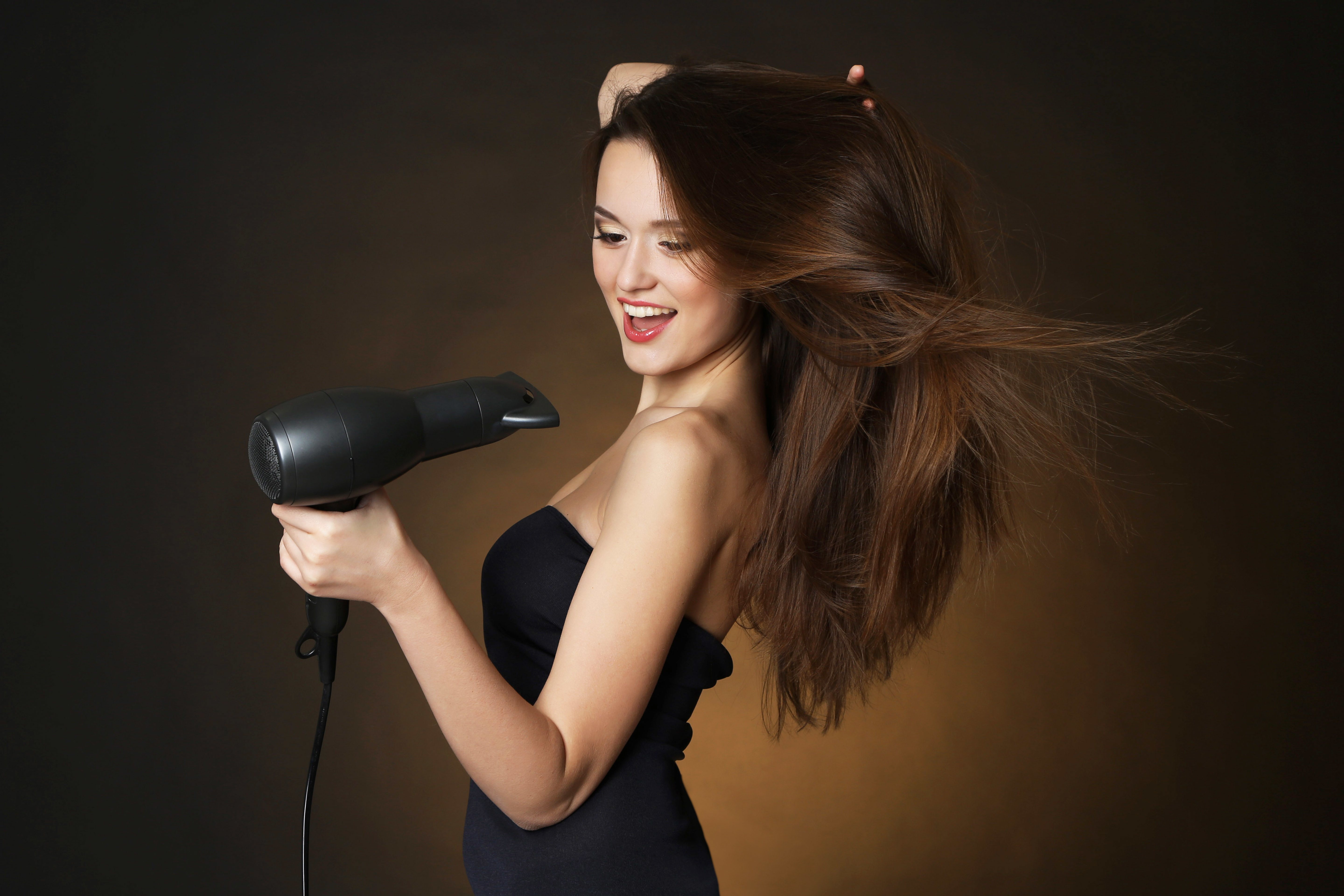 We've all had bad hair days. It is not a pretty sight and it can really affect your mood. And most often than not, the culprit is not our haircut, but the way we dry our hair after we wash it.
Blow dryers are really miracle workers in that regard, when we know how to choose a good and appropriate hair dryer for our type of hair. They also dry our hair significantly faster, which make them a great tool when we are in a hurry.
Power
When it comes to power, which for this case is measured in watts, most commonly, hair dryers can pack powers from 1500W to over 3000W. The higher the wattage, the more expensive the hair dryer is. In order to do a good job, a blow dryer should have around 1800W. Powers higher than 3000W are usually found in professional hair dryers, which are really pricey. An appropriate wind to heat ratio is necessary in order to make sure you dry your hair and not toast it, as hairstylist Kristin Ess stresses, so it is best to avoid dryers with a really weak motor. Not to mention the time-efficiency factor. The more powerful the dryer, the less time you have to waste drying your hair.
Different types of hair and different types of hair dryers
When classifying hair dryers, the most important things to consider are the material and technology used. There are several types of hair dryers out there and they are tailored for the different types of hair: fine, oily, thick, dry, curly and so on. When we are talking about material we refer to the material that is coating the heating element. It is important to know that not all materials behave the same. Some do a better job for a certain type of hair, others for another. Here are the most common types of blow dryers based on material:
Ceramic hair dryers. They are the most versatile ones and do a good job regardless of the type of hair. They heat up really fast and they dry your hair evenly. Although they work well on all types of hair, you will obtain more impressive results with them on dry or fine hair.
Tourmaline dryers. Tourmaline is a gemstone. Tourmaline dryers are recommended for thick, curly and frizzy hair and not so much for thin hair. They are more expensive than other types, but they will dry your hair even 50% faster than ceramic ones and they make your hair shiny.
Titanium dryers. These are the most lightweight type of hair dryers, which make them easy to hold without tiring your arm. They are even faster than tourmaline and they get quite hot which doesn't make them a wise choice for thin, small hair.
Infrared and ionic
Based on the technology used in them, hair dryers can also be ionic or infrared.
Ionic dryers. They can be ceramic, tourmaline or titanium. Ionic dryers work by generating negatively charged ions that break down the positive water molecules and help you dry your hair faster while keeping the moisture and making the hair smooth and silky. Ionic dryers are recommended for people with a frizzy or dry hair.
Infrared dryers. They dry your hair from the inside out, using an even heat and consistent temperature. They are especially useful for people with fine hair.
Hair Dryers - What To Look For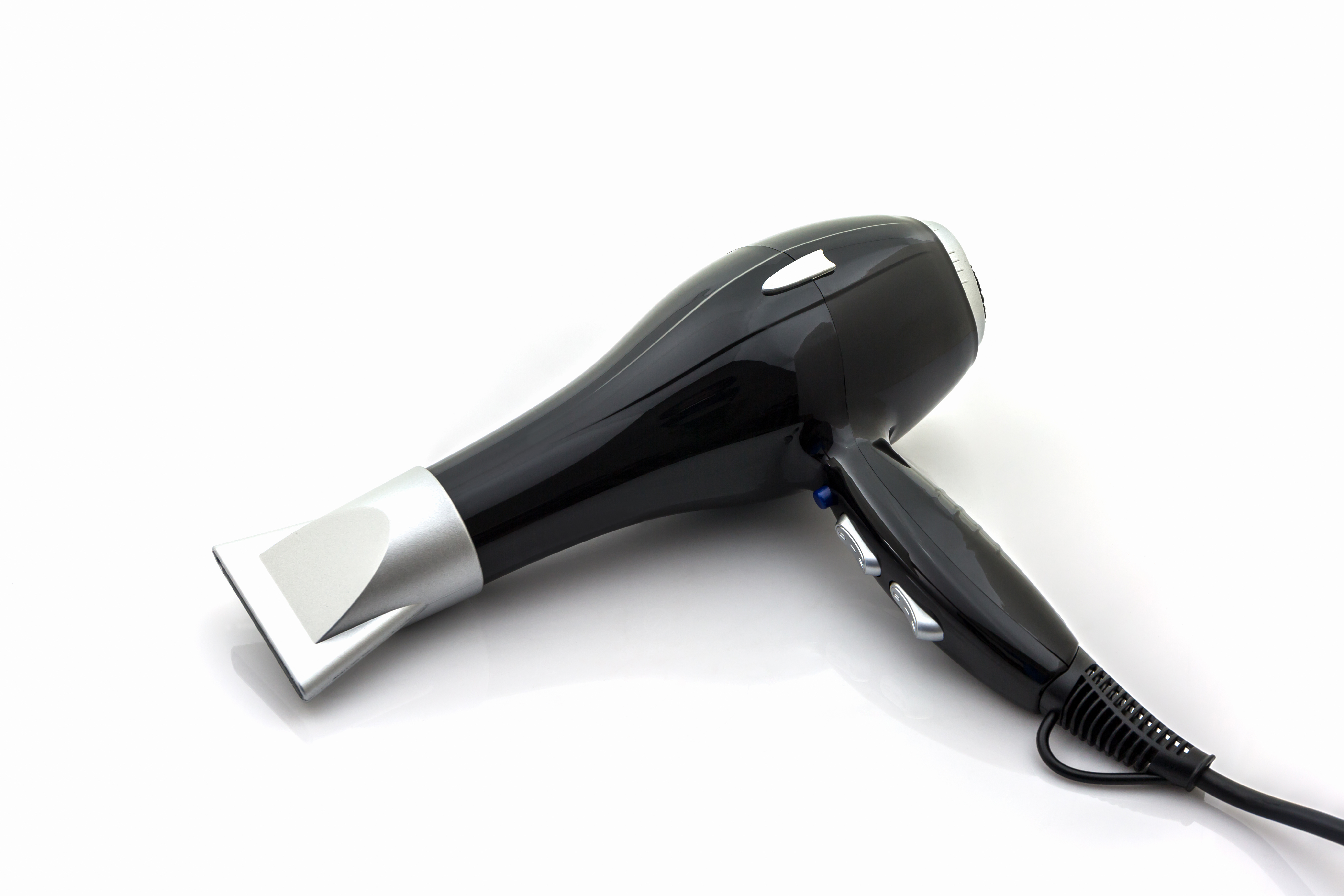 Blow dryers come in a variety of models and price ranges. There are a lot of options out there but you should keep in mind a few things before buying one:
What type of hair do you have? This might be among if not the most important aspect you should consider when shopping for a hair dryer. Not the size, not the design, not the color, not the brand. There are several types of hair: dry, fine, thick, curly, etc. and not all dryers perform the same on all types of hair. If you want to know whether to go with a ceramic, titanium or tourmaline, revisit the Introduction article to see which one goes best for your type of hair.
Wattage. We also tackled this aspect in the Introduction. As a general guideline, try not to buy a dryer that has less than 1500W. They will be slow and less efficient than dryers with a more powerful motor. People with fine hair should opt for blow dryers that have around 1800W, which is sufficient. Those with thick hair should opt for a more powerful dryer: 2000-3000W.
Budget. You can get a hair dryer for as low as 10$, or you can get one for $3000. If you don't want a dryer that damages your hair because it distributes heat unevenly, or one that will break within a month, you should pay at least in the price range of $100 for a decent dryer. Hair dryers usually have a lifespan of approx. 800 hours, depending on the build quality and how often you use it. A dryer that costs around one hundred bucks might make it through even 10 years of use or more.
Weight and design/ergonomics. You might not think about these aspects when in the market for a dryer, but if you have long hair, or if you travel often and pack your dryer with you, you should definitely have them in mind. Titanium dryers are usually the most lightweight. A dryer that weighs around one pound should be a good choice. If possible, test the dryer before you buy it, to also see how comfortable it feels in your hand. You might also consider a foldable model if you are constantly on the go.
The more heat settings, the better. Almost all dryers have at least two settings for heat: low and high, but some have even more. It is a useful thing to be able to adjust the heat settings on your dryer. You should use the higher settings when you first start to dry your hair, to make sure you get the moisture out. Then, you can move to a lower setting, just for styling.
Power cord length. Dryers with a short power cord can be really frustrating, especially if you know you need a long time to dry your hair. You will only end up crouching down near the outlet in uncomfortable positions, if the cord is not long enough.
Extra features such as diffuser, concentrator and cool shot: diffusers spread the airflow over a wider area and help you get more volume to your hair, while concentrators do the exact opposite, focusing the airflow on a particular area, helping you to create waves. Depending on your needs, you might want to look for a hair dryer that also has one or both of these features. A cool shot function is also useful for when your hair is almost dry, because it will make your hair shinier and it can help you lock in your curls.
Noise. While all blow dryers are noisy, the level differs and some tend to be noisier than others. In spite of the general opinion that the more powerful the dryer, the louder, premium/professional dryers which pack a lot of watts, are actually less noisy than cheap dryers, regardless of their power.