Introduction
Rats and rodents are an issue that no one wants to deal with. Hoy Hoy traps try to take the irritation out of dealing with these pests. It was a problem in the middle ages, and it is still a problem for the modern family living in modern houses. You can make all kinds of prevention that you can think of, but there still might be one or two rats peeking and running through your kitchen.
However, that doesn't mean you should just give up and let the rats take over your home. There are modern solutions that you can use to solve this rodent problem. One of the most effective ones is something called rat traps.
There are different kinds of rat traps available in the market today. But the most popular ones by far are the glue traps. And if you are in the market for good glue traps, then you don't have to look any further than Hoy Hoy Rat and Mouse Jumbo Size Glue Trap. Read on to find out more about it.
What is Hoy Hoy Rat and Mouse Jumbo Size Glue Trap?
As the name suggests, this product is a rat and mouse glue trap from a brand called Hoy Hoy USA. With a dimension of 10.63 x 10.63 inches, this one is the jumbo size option. This means you can trap a big rat or several small rats using just a single tray.
Similar to other glue traps, Hoy Hoy's rat and mouse glue trap comes in trays with a strong adhesive on its surface. You can simply put this trap wherever you usually see rats. The most common place would be around the kitchen area. But you can also put it in any other places instead.
Hoy Hoy USA is a brand under a company called Earth Corporation. Earth Corporation is a multinational company that focuses on delivering high-quality products to solve your everyday problems. Earth Corporation first introduced "Gokiburi Hoi-Hoi" cockroach traps in Japan in 1973, and then expanded to the international market.
Features of Hoy Hoy Rat and Mouse Jumbo Size Glue Trap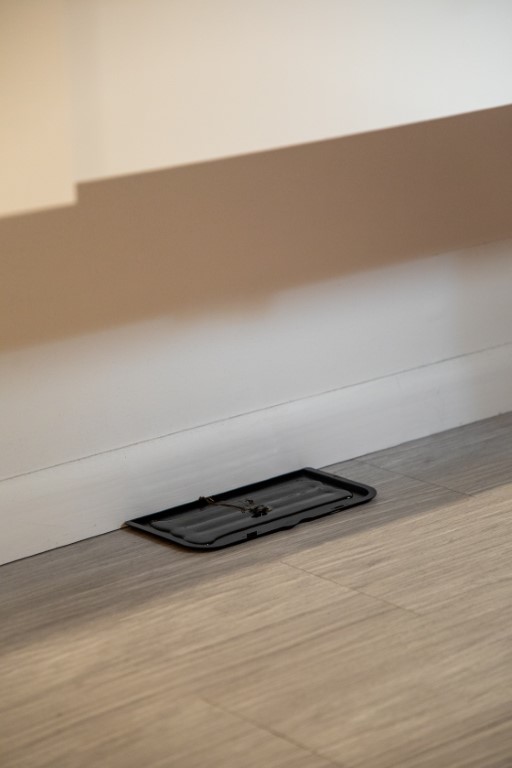 ● Super durable.
Hoy Hoy Rat and Mouse Glue Trap was made using a heavy-duty material with an outstanding durability. It is hard enough to the point that rats won't be able to chew through it. And yet it is also light enough to make it super easy to use. Currently, Hoy Hoy offers one of the most durable glue traps in the market. It's even sturdier than its competitors, like Tomcat or Catchmaster.
● Super strong adhesive.
This mouse trap from Hoy Hoy uses a super strong, professional-grade adhesive. That's why no matter how big the mouse is, once they step into the tray, they will be stuck forever. It doesn't even have to be their entire body, just the foot or the tail is enough to trap them in the glue.
● Big surface area.
One of the biggest advantages of using a jumbo trap such as this one is the surface area. The tray is big enough to catch bigger rats or a couple of smaller ones. Yet it is still compact enough to the point that it won't stick out among other things in your kitchen.
● Water resistant.
Aside from its durability, Hoy Hoy's rat glue traps are also completely water resistant. It means even if there's a puddle of water around the traps, the traps will still work as intended. Even if the rats themselves are wet, the glue and the trays will maintain its integrity and catch that mouse for you.
Benefits of using Hoy Hoy Rat and Mouse Jumbo Size Glue Trap
● Ready and easy to use.
Every box of Hoy Hoy Rat and Mouse Jumbo Size Glue Trap comes with two trays of glue traps. You can immediately use these traps right after taking it out of the box. All you need to do is put the mouse bait in the middle of the trays, and put it in the kitchen or wherever you want.
● Odorless and safe.
Despite using such a strong adhesive, Hoy Hoy mouse glue traps are absolutely odorless and safe. You can even set up several traps at the same time and you won't smell a thing. The rats also won't be able to smell anything, and that is also why this trap from Hoy Hoy is so effective.
● Affordable.
There are so many different mouse glue traps in the market, but the one from Hoy Hoy offers the best bang for your buck, by far. As mentioned earlier, you'd get two trays per box and the price for each box is only $10.99. That is easily one of the most affordable mouse glue traps in the market.
Conclusion
We live in a modern world where we can easily work for a company on the other side of the world, from the comfort of our home. And yet the same old issue still persists in our house, which is the rodent problem. Rats will find a way to sneak into your kitchen and steal food.
That being said, there are solutions that you can take in order to solve this ancient problem. And one of the most effective ones is by using a glue trap. Hoy Hoy Rat and Mouse jumbo size glue traps are one of the best in the market right now. It is durable, easy to use, safe, and also affordable. You should definitely give it a try.

When we compared the quality and cost between the Hoy Hoy option and their competitors we would easily put them ahead on both aspects. Not only will you save money, but you will get a better product as well.