Introduction
Post pandemic economy demands an affordable living solution. Prefabricated cabins are becoming the top choice for an economical living alternative. Despite its growing popularity, there is still a lot of false information being spread regarding the subject. How is it built? What are its advantages, and what is the total cost?
Prefab cabins can be customized to your needs. The property comes with amenities that are similar to a conventional home. You will have access to water, electricity, and sanitation.
Before you spend a considerable sum on a Prefab Cabin, consider these six comprehensive pieces of advice.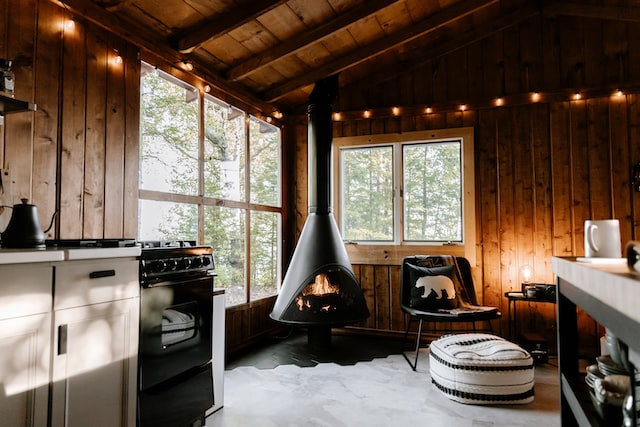 1. Choosing Onsite vs Offsite Construction
Neither of them yields a significant advantage over the other, and the decision narrows down to your personal needs. Consider the time and capital that will be dedicated to the prefab cabin.
Onsite construction is similar to a traditional approach. Your materials will be manufactured, packed, and delivered to the specified destination. Once arrived, it is up to you to construct the cabin yourself or with a professional builder. While you will be expected to manage and look after most of the project, onsite construction allows you more control over the cabin's build.
Offsite construction is the more cost-effective and speedy approach. Your cabin is built in a contained location, and it reduces the frequency of setbacks. Since the project is not affected by environmental conditions, it can be done in a shorter amount of time with a higher success rate.
2. Location
Prefab cabins provide you with a ton of versatility and flexibility when it comes to deciding on a location. A piece of land is necessary if you wish to erect your modular home.
Ensure that the land comes with enough space to hose your prefab home and is not too costly. Usually, prefab cabin owners will think of their space as a vacation home and often forget that even their temporary home needs essential utilities.
Look around and observe if the grocery stores, medical centers, and utility stores are within walking distance.
While the cabin kit typically takes up to 40% of your budget, the costs can vary significantly because of the manufacturer, kit quality, and customization.
3. Know Your Prefab Cabins
Assume that prefab cabins are legos. The sections and panels are pre-manufactured. Some prefabricated vacation homes come ready-made from the manufacturer and installed at your desired location. In comparison, some will be assembled together like puzzles once they arrive.
Prefab homes have been an essential part of the last century. If you exercise the suitable options, they can be cheaper than a conventional home, and their safety parameters can be increased.
4. Cost and Investment
Do not forget to take your budget into consideration before looking into prefab cabins. While these luxurious houses come cheaper and can be built in a shorter time frame, you should remember that they will come with numerous costs during the establishment.
Taxes, insurance, housekeep's pay, and repairs are just a few of the numerous additional costs. Suppose you are going over budget, then you can look into your mortgage options.
Investing in prefab cabins is tricky. Owning the property longer will increase its value. If your primary purpose is an investment in a prefab cabin rather than to reside in it, make sure to get excellent literature on the immediate and local property market.
The past 10 to 15 years can come in handy to accurately forecast its standing in the years to come. Alternatively, you can live in a prefab home for a few years before putting it on the market.
5. Maintenance
Often new prefab cabin buyers forget the chores that accompany their purchase. Maintaining a prefab cabin is no different from a traditional home. Electrical and hydraulic utilities need to be checked out by a professional every five years.
Suppose you are planning on residing in a prefab cabin made entirely out of wood. It is essential to educate yourself on wood maintenance. You will be required to completely treat the wood before the season changes.
Typically the house manufacturer will let you know of the required information as goodwill. However, this is not always the case, and if you aren't caring for your prefab cabin, it will not be long before you're spending big bucks on saving it.
6. Personal Choice Of Style
Do not think of a prefab cabin as a temporary living space. Imagine it to be your forever home, and consider each detail carefully. Prefab homes come in an array of styles.
Wooden houses typically come with a chalet design, and some prefab cabins assume a modern approach. The structures are elongated, with plenty of space and large windows.
Suppose you have trouble coming up with a style choice. In that case, you can always take a look around the neighborhood and take inspiration from the nearby cabins.
A prefab cabin is not set in stone, and you should be able to customize it to your liking. Communicate with your builder regarding your personal aesthetic.
Maybe you want a specific room to be bigger than the kitchen. Home gyms, garages, and even the addition of second-floor features should be communicated before finalizing the purchase.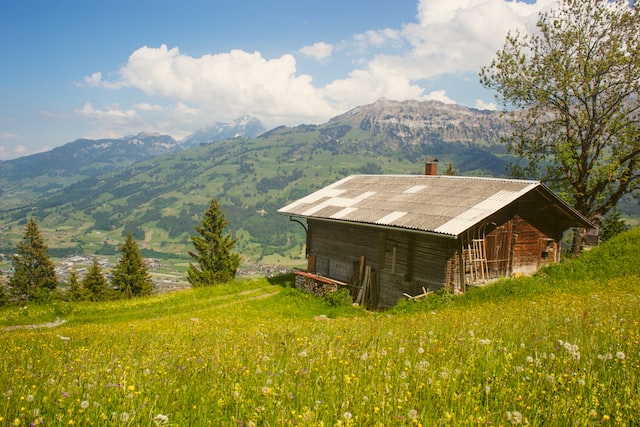 In the past, an investment in a prefab cabin meant loss; however, that is no longer the case. Manufacturers now offer a great deal of flexibility, set a budget, and have faster deadlines. If you are an environmental enthusiast, then you should know that prefab cabins provide excellent environmental and sustainable benefits.